Life
The Veggies You Need to Plant in August
With planting tips gleaned from University of Missouri Extension resources, we created a handy little guide to help you decide what to plant in August so you can harvest fresh veggies into the fall and winter.
By Katie Pollock Estes
Aug 2017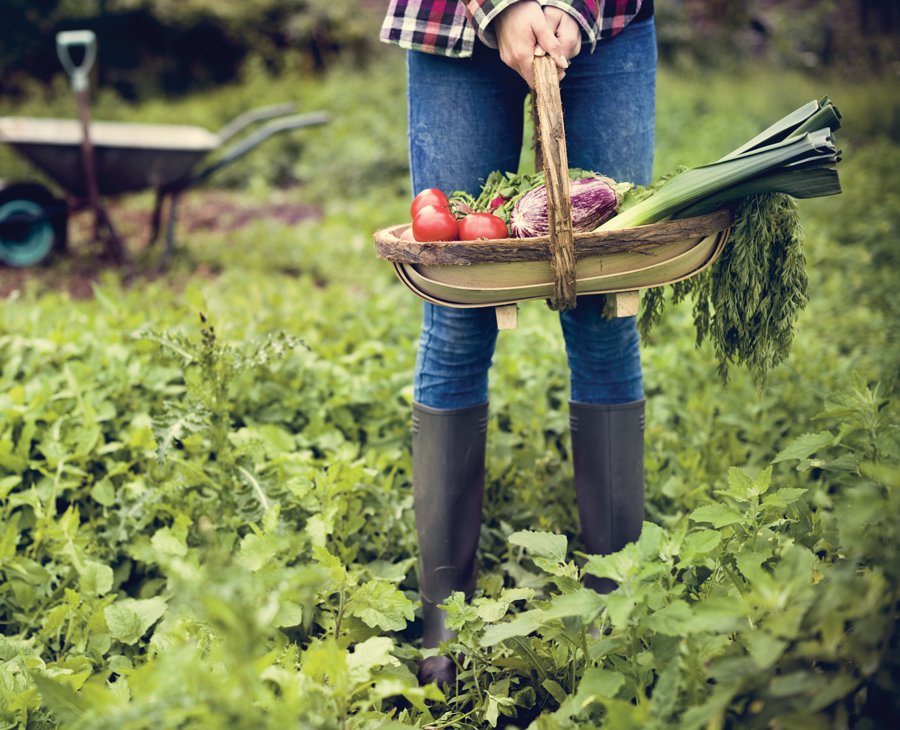 Beets
When to plant: the first week of August
Days until harvest: 55 to 65
How to use them: Roasted beets are flavorful and so simple to prepare. Once you've made them, you can use them a variety of ways, like as a salad topper or a side dish. Our favorite, though, is serving them chilled with goat cheese and herbs. Raw beets make great juice blends, too (if juicing is your thing). Although raw beets store well, you can make them last even longer if you try pickling. It's easier than you might think, and it is a great way to preserve a bumper crop. 


Broccoli
When to plant: late July to early August
Days until harvest: 70 to 80
How to use them: Pretty much everyone knows how to cook this calcium-filled veggie. But there are some perhaps less-obvious applications than the steamed, stir-fried or roasted options you're used to. Mince them and mix them with an egg, breadcrumbs, cheese and seasoning, then form them into "tots" that you can bake in the oven for healthy finger food.


Brussels Sprouts
When to plant: late July to early August
Days until harvest: 60 to 90
How to use them: Quick fry them in a super-hot pan with lemon juice and garlic, and you can't go wrong. The smell alone is intoxicating. But Brussels sprouts offer a lot of freedom to experiment. They are delicious raw, shaved into a salad or slaw. They can be tossed whole onto a barbecue grill and cooked alongside your protein. And perhaps the easiest application: Roasting them in the oven. Perfection.


Lettuce and Salad Greens
When to plant: early to mid-August
Days until harvest: 35 to 50
How to use it: There are so many varieties of lettuce that you can plant that will thrive in southwest Missouri and create a plentiful fall harvest. Experiment with different leafy veggies to see what you like best in your salads: spicy arugula, tender butterhead lettuce and crunchy loose leaf lettuce. Toss them with some fresh herbs and your favorite toppings for something way more delicious than the bagged salad you get at the store.


Radishes
When to plant: anytime in August
Days until harvest: 25 to 35
How to use them: Pickle these pups! A quick and easy pickling recipe for classic red radishes calls for vinegar, salt, sugar, red pepper flakes, cilantro and fresh jalapeño. The result is something spicy and tart that looks as good as it tastes on top of homemade tacos.


Spinach
When to plant: early to mid-August
Days until harvest: 40 to 50
How to use them: There are the obvious applications (like salads), but spinach is also fun to use for creative entrees. Purchase some pre-made phyllo dough, and make a batch of spanakopita. The savory Greek pastry is packed with this green leafy vegetable, along with pungent feta cheese. It's a great, shareable way to show off your harvest.


Turnips
When to plant: late July to mid-August
Days until harvest: 50 to 60
How to use them: Gather up a variety of root vegetables (turnips, parsnips, carrots, sweet potatoes), the ground meat of your choice and lots of fresh herbs, celery and other flavor-makers, and whip up a dish of shepherd's pie topped with mashed potatoes.