Life
Get Crafty for a Cause
If you've already made everyone in your extended family multiple sets of mittens, it might be time to give your creations a new purpose in life. These 417-land organizations will share your crafted donations.
By Tessa Cooper
Jan 2018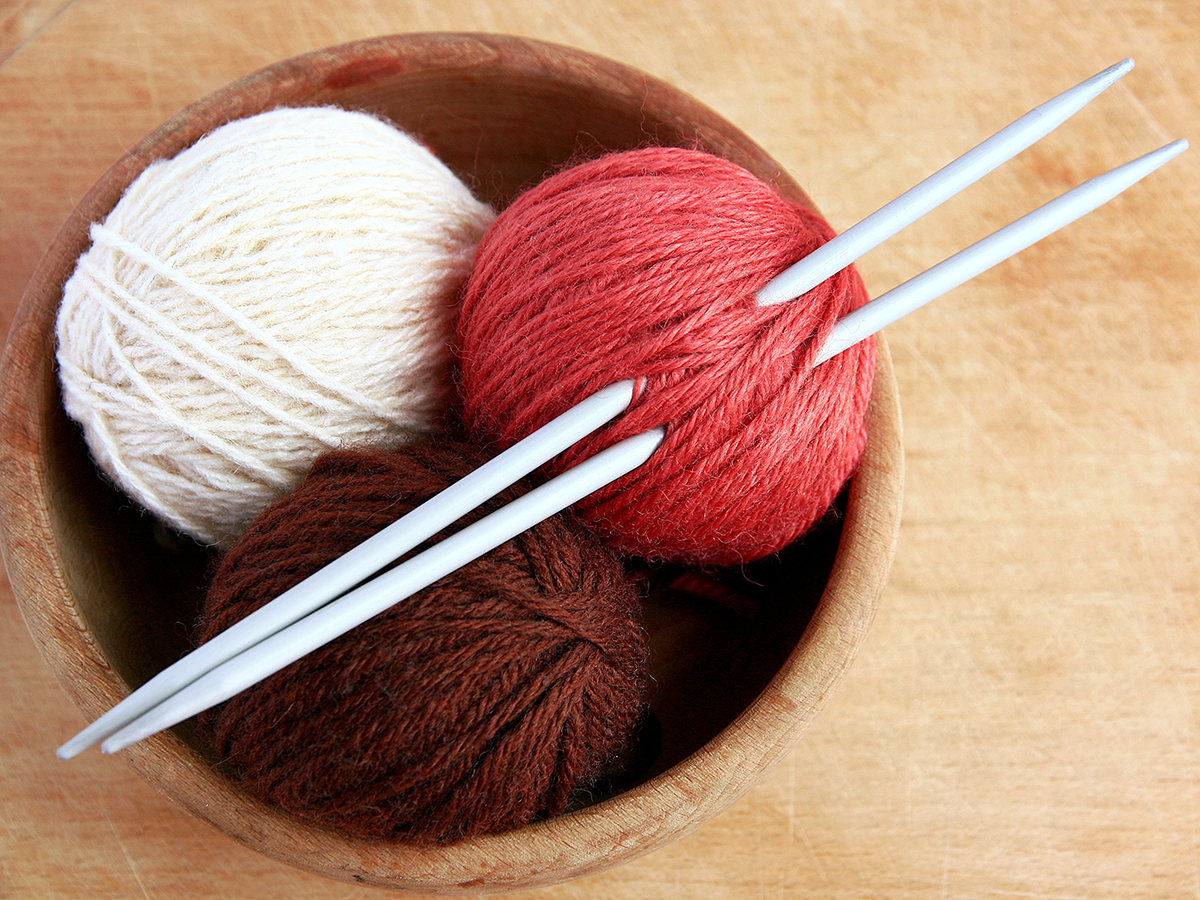 Support Breast Cancer Survivors: 
Knit A Tit
After watching friends and family struggle with breast cancer, Lisa Ellison, owner of One City Market (214 N. Beatie St., Rogersville) wanted to do something to help. She found that some women are not able to get prostheses or have reconstruction due to financial or health reasons. "I hated the thought that women were going without breasts if they didn't want to," Ellison says.
Ellison took action and gathered fellow crafters who want to serve women affected by breast cancer. The cause is called Knit A Tit. Ellison and volunteers donate an average of 800 individual knitted prostheses a year. 
Volunteers knit the prosthetic breasts and stuff them with soft and organic cottons, and CoxHealth Home Support distributes them to women who have undergone a mastectomy. Ellison accepts breast prostheses donations year-round, and she hosts a Knit A Tit gathering once a year in October in honor of breast cancer awareness month. 


How to Help
Call Ellison at 417-753-7100 to join the cause and receive tips on how to make prostheses.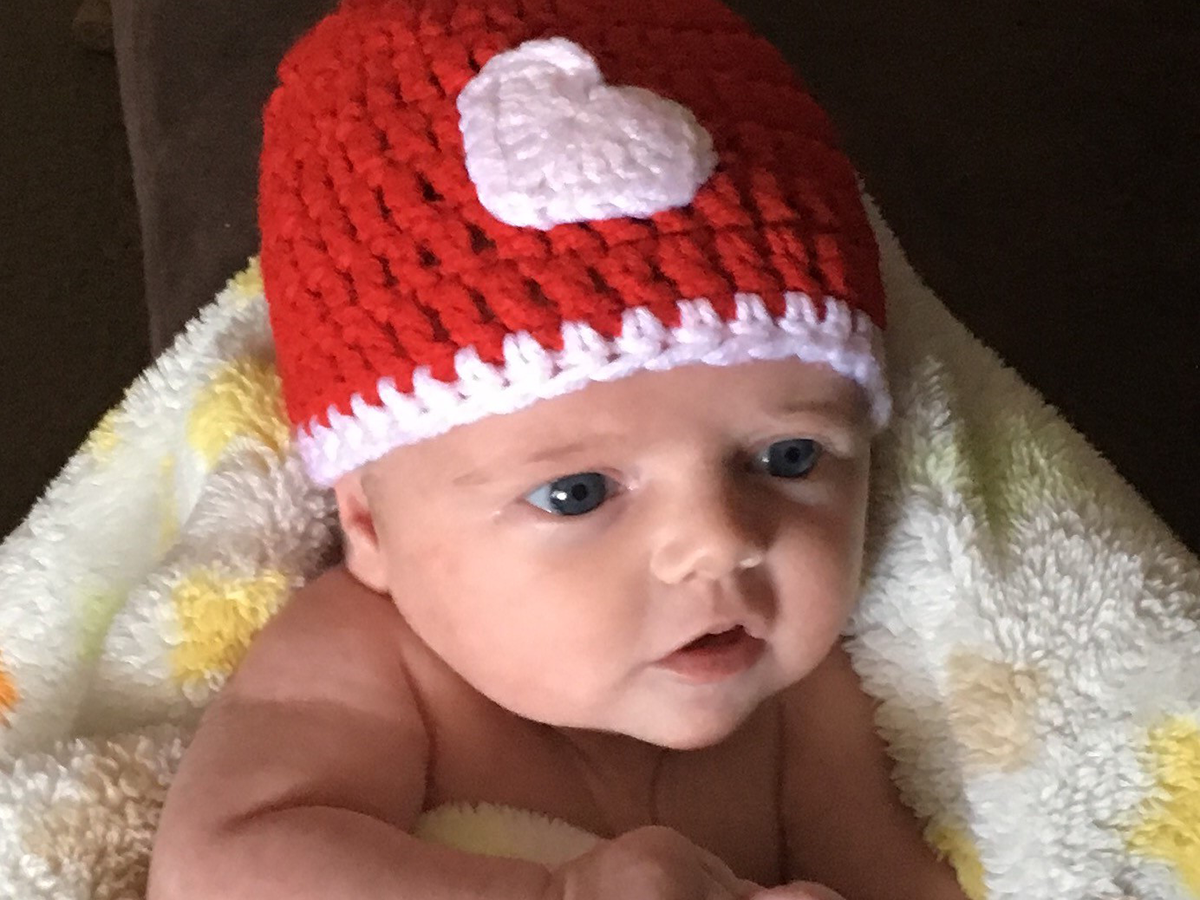 Raise Awareness of Congenital Heart Defects: 
Little Hats, Big Hearts
According to the American Heart Association (AHA), about 40,000 children are born with a heart defect in the United States each year. To raise awareness of this serious issue, the AHA Springfield regional office hosts Little Hats, Big Hearts each year. During February, each child born in area hospitals receives a red hat that comes with information about congenital heart defects. This year, the AHA Springfield regional chapter plans on distributing 3,000 hats in southwest Missouri. "There are so many people who are looking to do something they love and do good at the same time, and this gives people that outlet," says Peggy Scott, communications coordinator of the Springfield regional chapter of AHA.


How to Help
Scott accepts red hats, red yarn and monetary donations for Little Hats, Big Hearts at the AHA Springfield regional office (2446 E. Madrid St., Springfield). Contact Scott at 417-881-1121 to learn more about the program and how you can help.
For the Child Advocate: 
Project Linus
In times of trauma, a blanket can provide children with the sense of comfort and security they want and need. Project Linus is a nonprofit organization that gives new handmade blankets to children who are going through difficult experiences such as illness, removal from an unsafe living situation or a house fire. 
Diane Richardson is the project coordinator for the Springfield/Branson Project Linus Chapter. The local chapter provides blankets to children by partnering with area hospitals, volunteer fire departments and The Child Advocacy Center. The Child Advocacy Center distributes many of the blankets to children who are victims of abuse and neglect. In these cases, Richardson says the blanket could be the first brand-new item a child can call their own.
Project Linus accepts blanket donations as well as monetary donations. Richardson says that you don't have to be a skilled sewer, knitter or crocheter to take part. She encourages kids to make blankets as well.


How to Help
Project Linus accepts blankets that are new and handmade out of various materials except for wool. Make sure blankets are made or kept in a smoke-free environment and are a minimum size of 30 inches by 30 inches. Call Richardson at 417-886-0392 for delivery information and help with blanket patterns.
Spread Joy: 
The Giggle Box Project
Susan Dempsey is a certified laughter leader, a title she received after completing a two-day workshop by the World Laughter Tour. During her training, she learned about the research behind laughter therapy and came up with a plan to bring cheer to children and families in area hospitals. 
The result of her inspired brainstorming was the first Giggle Box, a decorated cardboard box filled with toys and activities. Giggle Boxes hold a plethora of fun, including adult and kid coloring books, card games, wind-up toys, whoopee cushions, handmade sock puppets and more. 
Mercy Hospital, Cox Medical Center South, Ozarks Community Hospital and the Child Advocacy Center distribute Giggle Boxes to children who could use a smile. 


How to Help
Get crafty and make sock puppets to go inside Giggle Boxes. Make each sock puppet out of a clean, unworn sock. Contact Dempsey 417-368-3259 to make donation arrangements.
Bring Comfort to Hospital Patients:
CoxHealth Sewing Day
The first Friday of each month, busy hands work to make crafts designed to bring relief to patients in the CoxHealth network. This monthly gathering is held in the Fountain Plaza Room at Cox North Hospital (423 N. Jefferson Ave., Springfield). 
These crafts include pillows that offer sternum support after heart surgery, eye pillows to offer relief to migraine sufferers, neck pillows, blankets and teddy bears. 
"It's amazing to feel like you're making a difference for someone and see that you can accomplish that even in simple ways," says Kerry Miller, volunteer coordinator at CoxHealth. 


How to Help
Register for CoxHealth Sewing Day by calling 417-269-3169 in advance. As an added bonus, CoxHealth provides lunch.