Spaces
How to Incorporate Antiques into Your Decor
Want to add a little antique personality to your not-so-antique decor? We talked to local shop owners who have tons of great tips to share.
By Julie Sedenko Davis
Jan 2016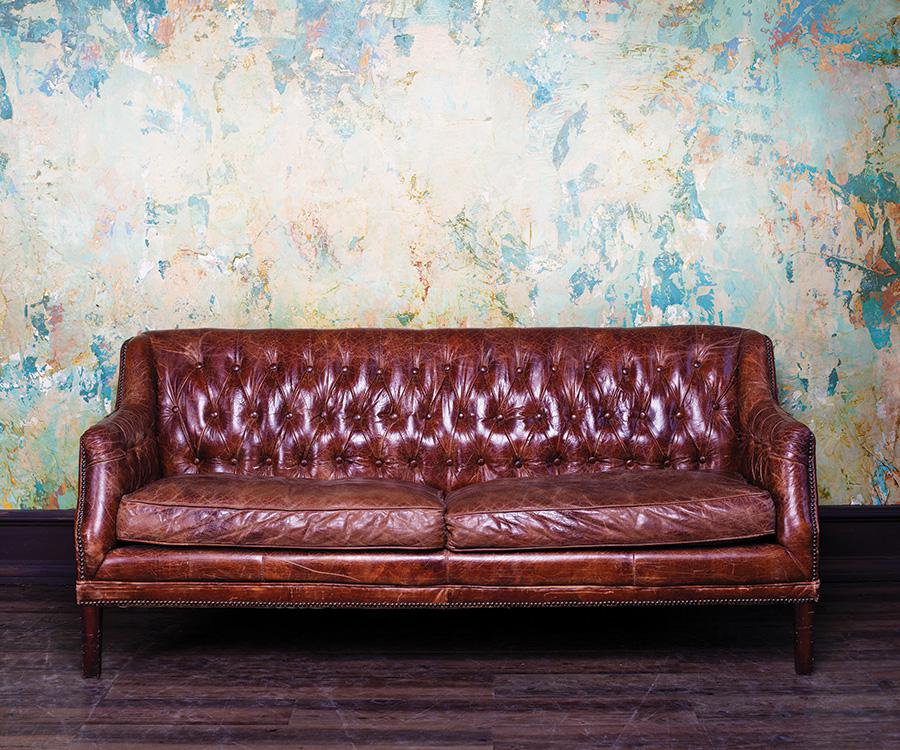 It seems you either have the gift or you don't. We've all browsed in those antique stores where centuries-old finds are nestled among modern pieces as if they belong together. Meanwhile, so many of our homes are screaming shabby while being completely void of chic. Fortunately, this antiquing gift is an art that can be learned.
To start, Samantha Davidson, owner of StoneHouse Merchant in Branson, believes a home should be collected, not decorated.  "Our homes should tell a story—where we've been and where we're going and what moves us," she says. The following tips will get you started telling your own, unique story.
1. Start with one good piece that speaks to you
Clive Gray, owner of Grayson Home, is drawn toward an item's shape or color. He says, "It's like car shopping; there are certain cars that draw you in." Beverly Robb, owner of Relics Antique Mall, agrees. When it comes to your first piece, she advises, "Its merit should be that you enjoy looking at it...you can slowly build your room around the piece." She says to trust your instincts. "If you like a piece, you will find a way to incorporate it!"
2. Go big
Find a great sofa as a statement piece. Gray loves old leather couches. He says, "People don't think of those as antiques." If you're brave enough to take the leap, Gray says most spaces can  handle a big piece of furniture.
3. Look for something unique
One of Gray's clients made a tradition of buying an old chair from each of their vacations in order to remember the trip. He has other clients who enjoy birdcages or old horns. Robb says unique for you may mean elaborate carvings or a great mid-century design.  
4. Meld multiple styles
Davidson offers a number of ideas to mix old and new: modern family photos on an antique wood buffet; contemporary chairs around an old farmhouse table; a vintage lamp with an updated drum-shaped lampshade; modern throw pillows on a vintage chair or rocker. You can even accessorize old lanterns with new technology—remote-controlled candles, for instance. "A happy mixture of eras and designs can be pulled together with a complementary table, wall and pillow accents or even grouped collections of decorative antiques scattered about the room," Robb says. 
5. Something fun
Decorating with antiques doesn't have to be serious. And it doesn't have to be expensive. While there are times you'll invest in quality pieces, there are also times when you may want to add some quirkiness. Robb suggests, "Hang vintage board games on the theater room wall, gather old paint by number pictures and group them in a hall or bathroom." Other ideas: Hang antique wooden bowls, or add vintage snapshots on an old silver-plated tray. Davidson suggests using reclaimed barnwood and repurposing it into signs for your walls to add warmth and whimsy.
6. Salvage older pieces
Restoration paints and stains can give new life to a well-worn treasure. To make an impact, Davidson says, "Be creative with colors."
7. Just start buying stuff
Start somewhere. Gray suggests buying an old coffee grinder, an old scale or a cool, antique lamp. Stack classic books or encyclopedias on your coffee table. Vintage suitcases can be stacked or placed on a metal frame and used as a side table. 
8. Remember the accessories
Don't overlook antique paintings and sculptures. "They can really pull a room together and add tons of warmth," Robb says. Gray likes framing historical pictures of people or even buildings. 
9. Don't worry about matching
Buy the couch you adore; you don't need a matching love seat and ottoman. "One of the nice things about decorating with antiques is that many pieces will complement each other," Robb says.
10. One piece at a time
You don't need to do the entire room. You can start off with a country French dining table and keep your existing chairs. Then come back for the chairs when your budget allows. 
11. Look for the quality
Pay attention to an item's construction. Open doors; look at details. Quality retains value. 
12. Include items you can actually use. 
Antiques can be functional and beautiful. Silver-plated trays or candlesticks are gorgeous while serving a purpose. Gray suggests using an old ladder as a way to stack blankets in your living room. It's striking yet practical.