Spaces
Antique Hunting in Southwest Missouri
With everyday finds like antique furniture and priceless china, shopping at local antique stores is worth the hunt.
By Haley Phillips
Feb 2020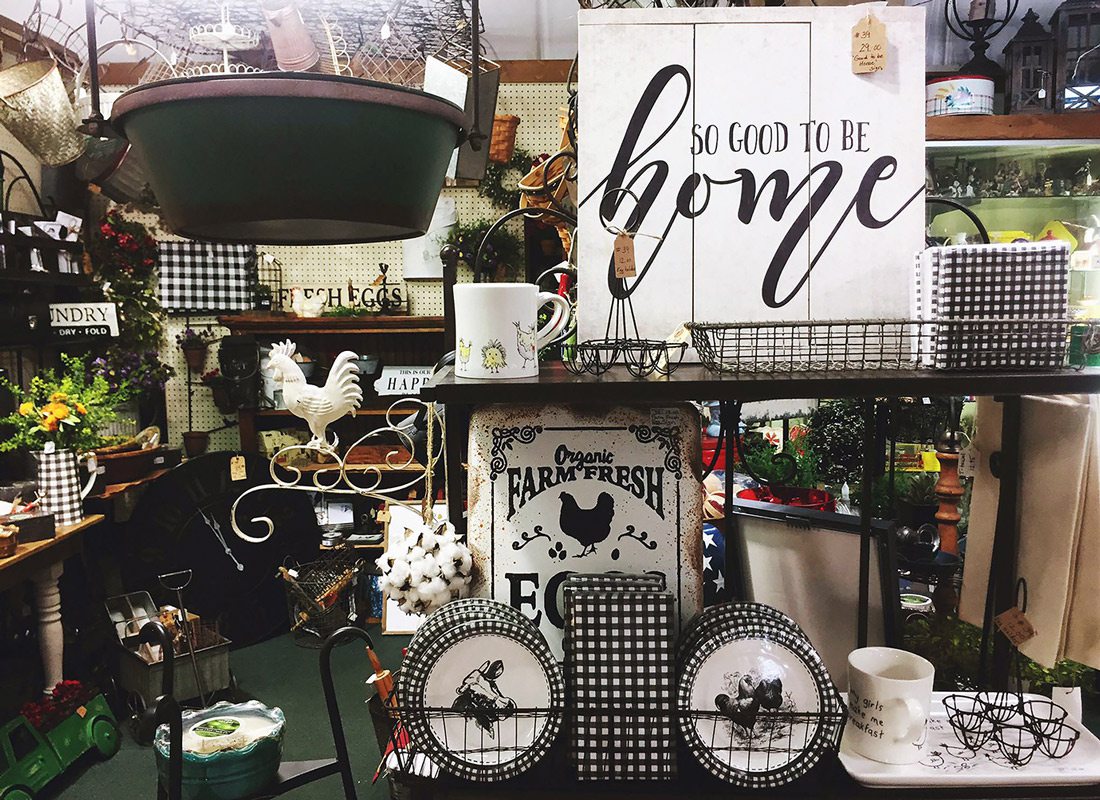 Investing in an antique's value is certainly part of the draw, but finding just the right item to set your table, decorate your home office or complete your collection is more than satisfying. From furniture to figurines and plateware to paintings, there is a wide variety of antique markets right here in southwest Missouri, all tailored to bring you something a little different. Whether you're a novice to the world of antiquing or you've been hunting for years, check out our relics round-up to help you find exactly what you're looking for.
For Legit Antiques
If you've been searching for one-of-a-kind heirlooms then Robertson Gallery and Antiques (1055 S. Glenstone Ave., Springfield, 417-869-8262) is your place. Originally founded in 1953, the store first began by selling china, art and framing but has since expanded to include American and European antiques. Today, the gallery is owned by second generation Philip Robertson, who takes pride in providing quality items that he handpicks during his travels to Europe each year. Peek around the gallery to find oil paintings and English fine art, Black Forest carvings, antique transferware, English majolica and numerous other European items.
For Midcentury Modern
If Bewitched or The Brady Bunch is more your style, pop into A Cricket in the House (412 E. Walnut St., Springfield, 417-865-2758) for retro pieces reminiscent of the mid-century. Vintage chairs, dressers, bookcases and buffets are just the tip of the iceberg of the items found stocked throughout the store. Not in the market for large furniture? Search the shelves for jewelry, lamps, vases, tea sets and typewriters all nestled in among other unique finds. For a glimpse at the shop's most up-to-date inventory, follow along on its social media to never miss what's in store.
For a Bit of Everything
If you're looking for an antiques market to rival the size of your favorite grocery store and provide you with hours of shopping, Relics Antique Mall (2015 Battlefield Rd., Springfield, 417-885-0007) is your ticket. As Missouri's largest antique mall, Relics is home to myriad antiques, collectibles, furniture and decorative items—there's truly a little something for everyone. Its size is even matched in quality, which is made possible by more than 500 vendors offering a wide selection of home furnishings, vintage toys, glassware, antique tools, costume jewelry and more. In addition to its vast inventory, the mall is also home to an in-house tea room and a local beer selection, so you can sip and snack while you shop.
For Modern Farmhouse
If your style is more Joanna Gaines than June Cleaver, turn to the rustic charm of Camp Flea Antique Mall + Vintage Market (1900 W. Elm St., Ozark, 417-581-2575). This colorful spot is hard to miss if you're cruising south on I-65. Known as the largest flea market in Ozark, Camp Flea has plenty of variety to check out, but you're most likely to find primitive and vintage items like authentic tobacco baskets, jugs, wooden crates, antique farm tools, butcher block tables and feed buckets among the booths here. There's definitely an Ozarks vibe in this antique shop. With all the essentials to decorate your home in farmhouse chic, create a space that even HGTV would be proud of. Take a look at some photos from Camp Flea Antique Mall + Vintage Market below.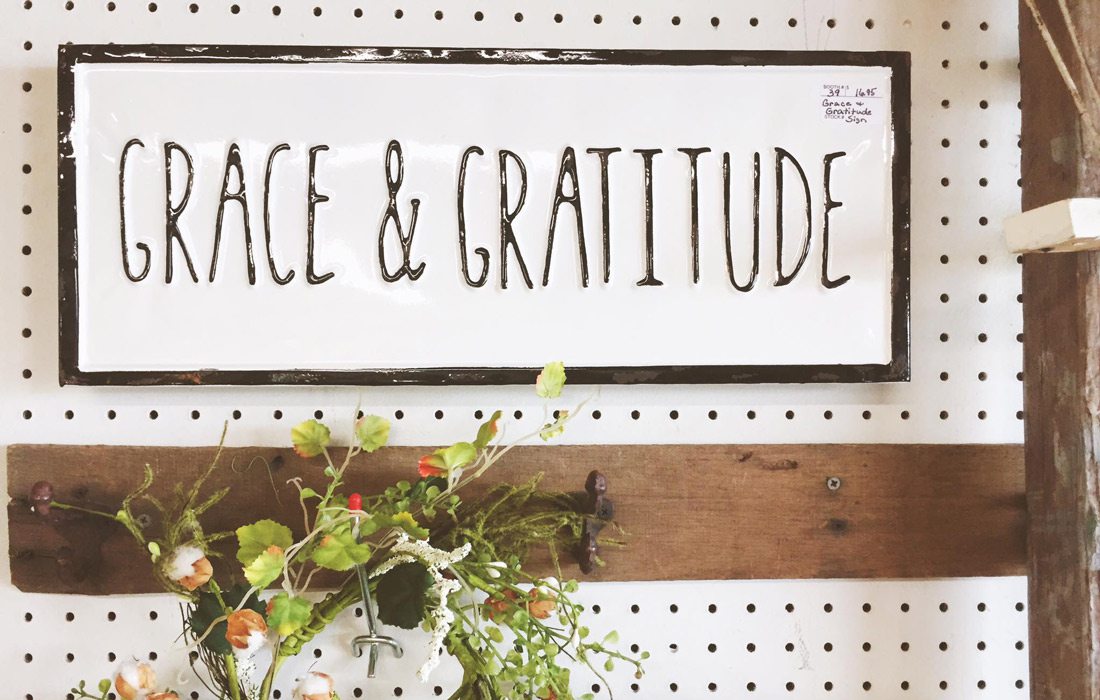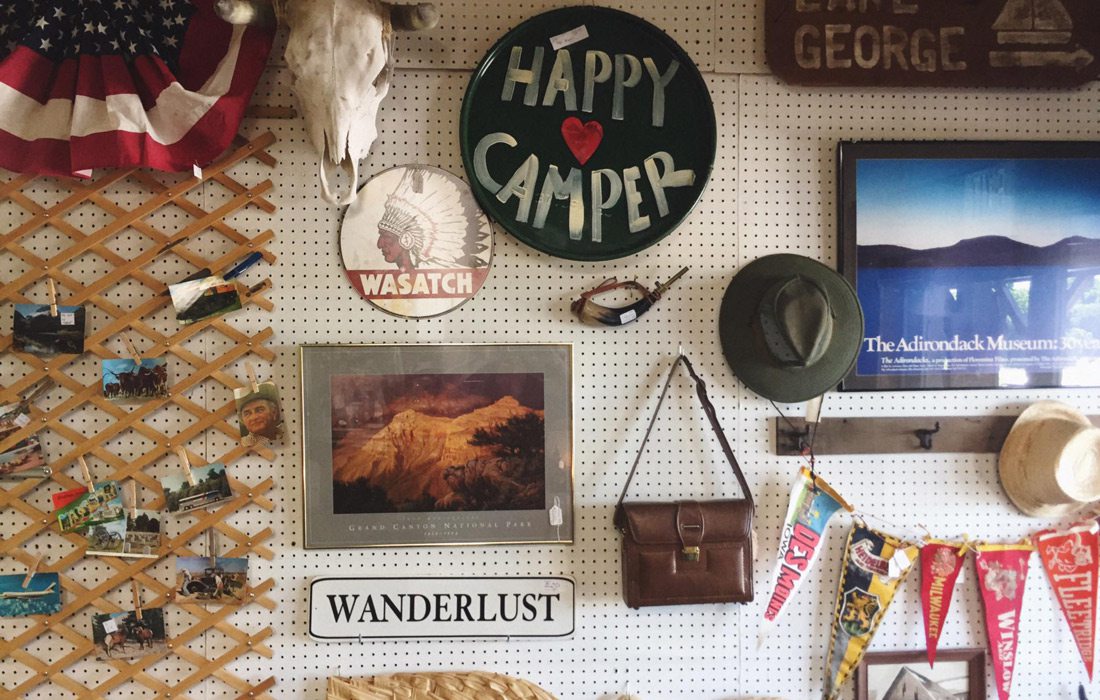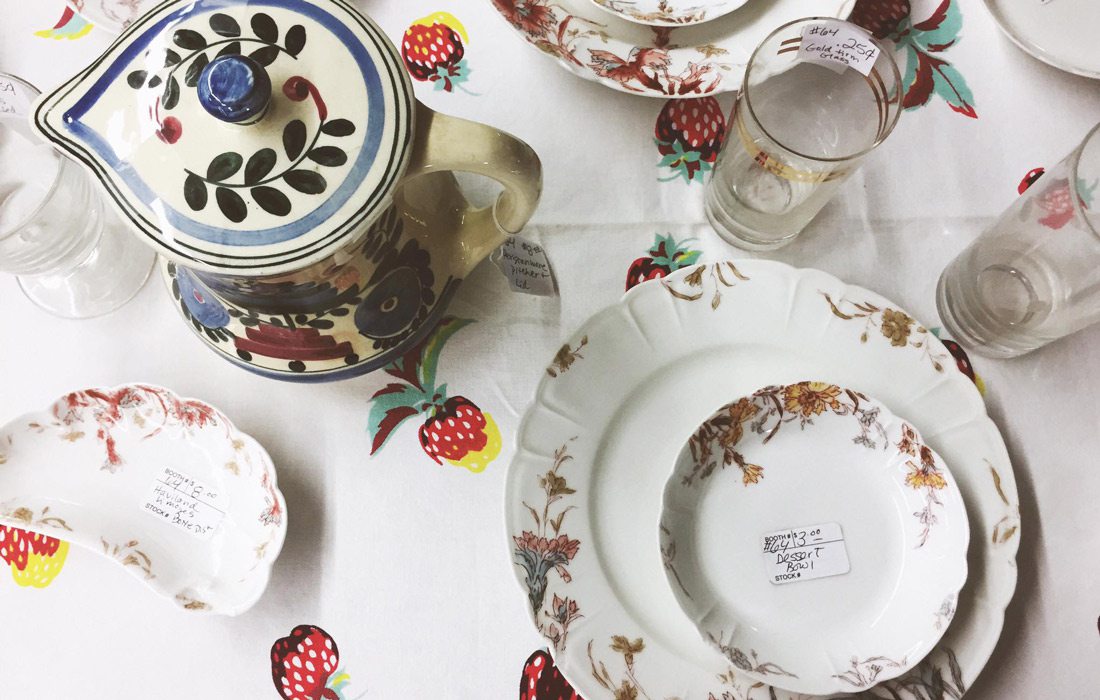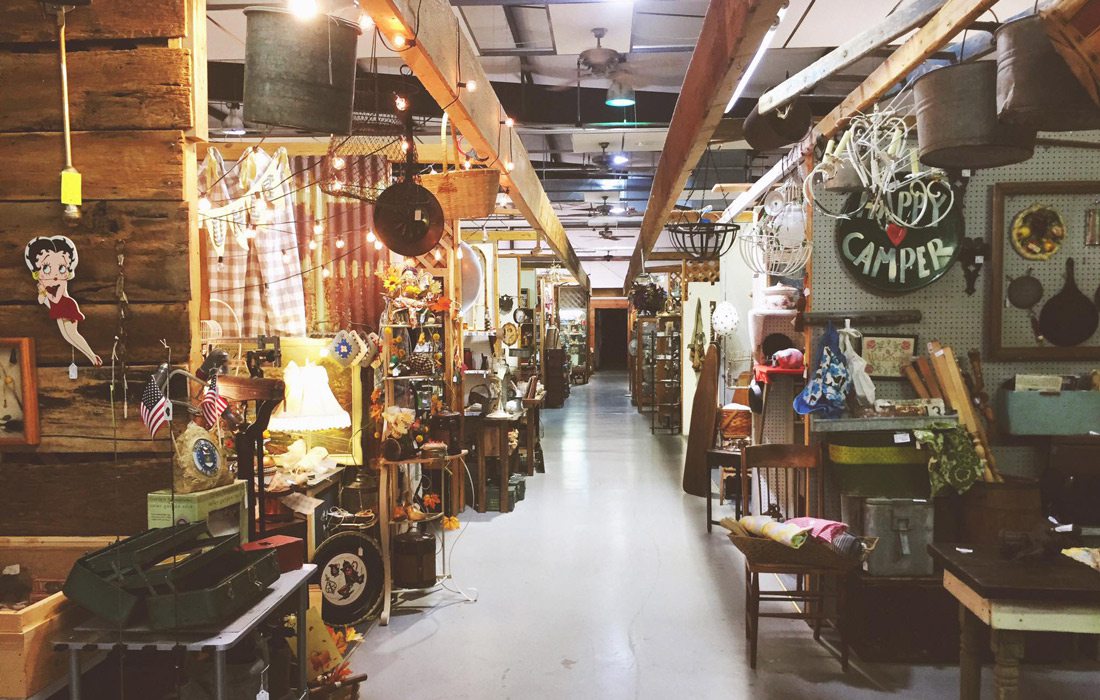 Southwest Missouri Antique Shops