Spaces
Making a Modern Farmhouse
You don't have to have rolling acres to get the comfortable look of a farmhouse. See how the latest trend taking over home design, the modern farmhouse, can fit your needs.
By Karen Bliss | Photos by Randy Colwell
Jan 2018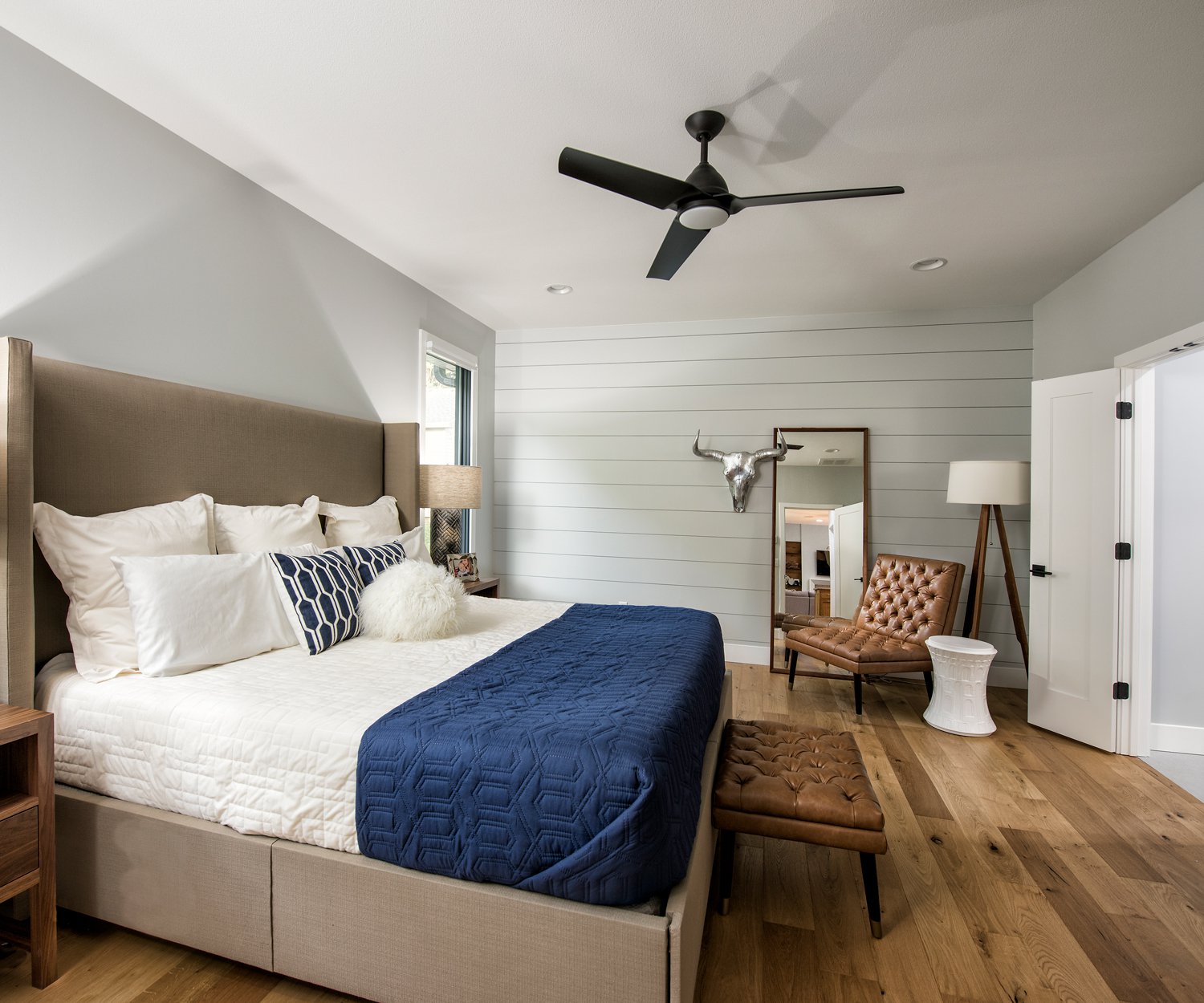 Designing a home can be tricky, especially when you're worried that the look you choose could go out of style. But the modern farmhouse has been popular for a few years and doesn't seem to be going away anytime soon.

The modern farmhouse look is fairly simple, similar to the traditional farmhouse look, but with some newer home elements added in, according to Jason Bekebrede, owner of Monticello Custom Homes and Remodeling. Bekebrede says he thinks local homeowners like this trend because of how simple and casual it is. 

"The true original farmhouses were designed that way because they didn't need all the ornamentation," he says. "It was just to put a roof over your head. It wasn't built to be a statement or anything. Now people just like that idea of a simpler time. It's a little more casual and laid-back, where you could walk in and feel like you can have shoes on the floor."
Bekebrede says he and his wife liked the style so much, they chose to design their own home as a modern farmhouse. He outlines some of the elements that define the style.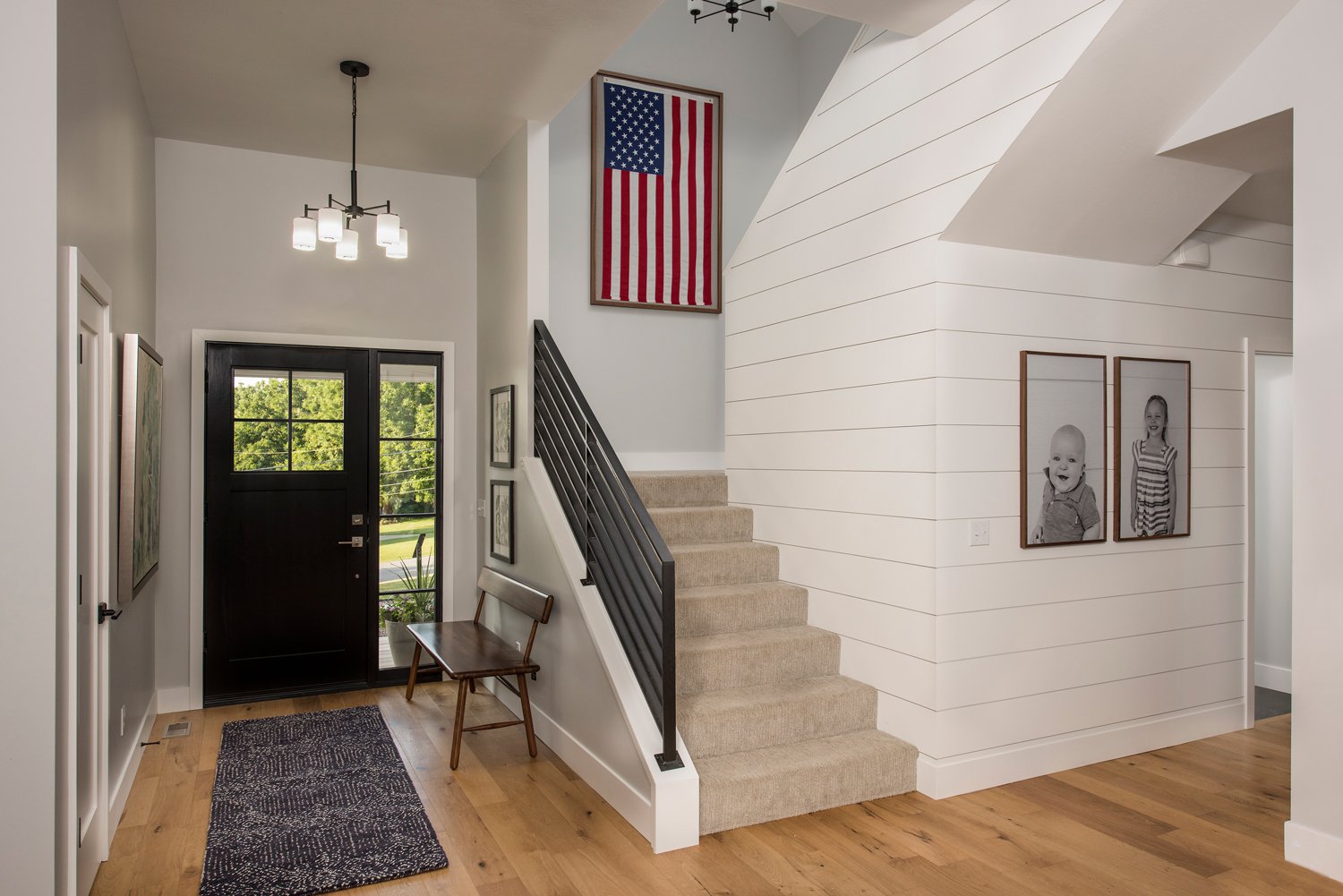 The Materials
Bekebrede installs a lot of Phenix marble, like he did in his own home. "We did that on our countertop, our fireplace and on our front steps," he says. "It's quarried up in Ash Grove. It came out of the ground within an hour of our house, and we like that idea as well."

​Bekebrede says a modern farmhouse can be an affordable design for your home if you're looking at building from scratch or remodeling  your existing home because the style usually uses siding instead of brick and stone. However, like any home project, there are levels to how much you might or might not spend on it. "Any house, the major cost is the stuff that's in it," he says. "Overall, the idea that you are wrapping it in siding instead of brick and stone, you're saving a significant amount of money."

However, the trouble with a modern farmhouse in 417-land is that sometimes neighborhood codes don't allow for siding, Bekebrede says. A lot of times, neighborhoods only allow for brick or stone exteriors.

The Bones
Bekebrede says no matter what style you choose, an open floor plan is a big plus. "You can make a smaller house feel a lot larger if you don't have a lot of walls," he says. 

Additionally, you would want to choose simple baseboards and simple interior and exterior doors, such as single-panel doors. In the homes he builds and designs, Bekebrede doesn't often do a lot of barn doors, simply because it could date the house.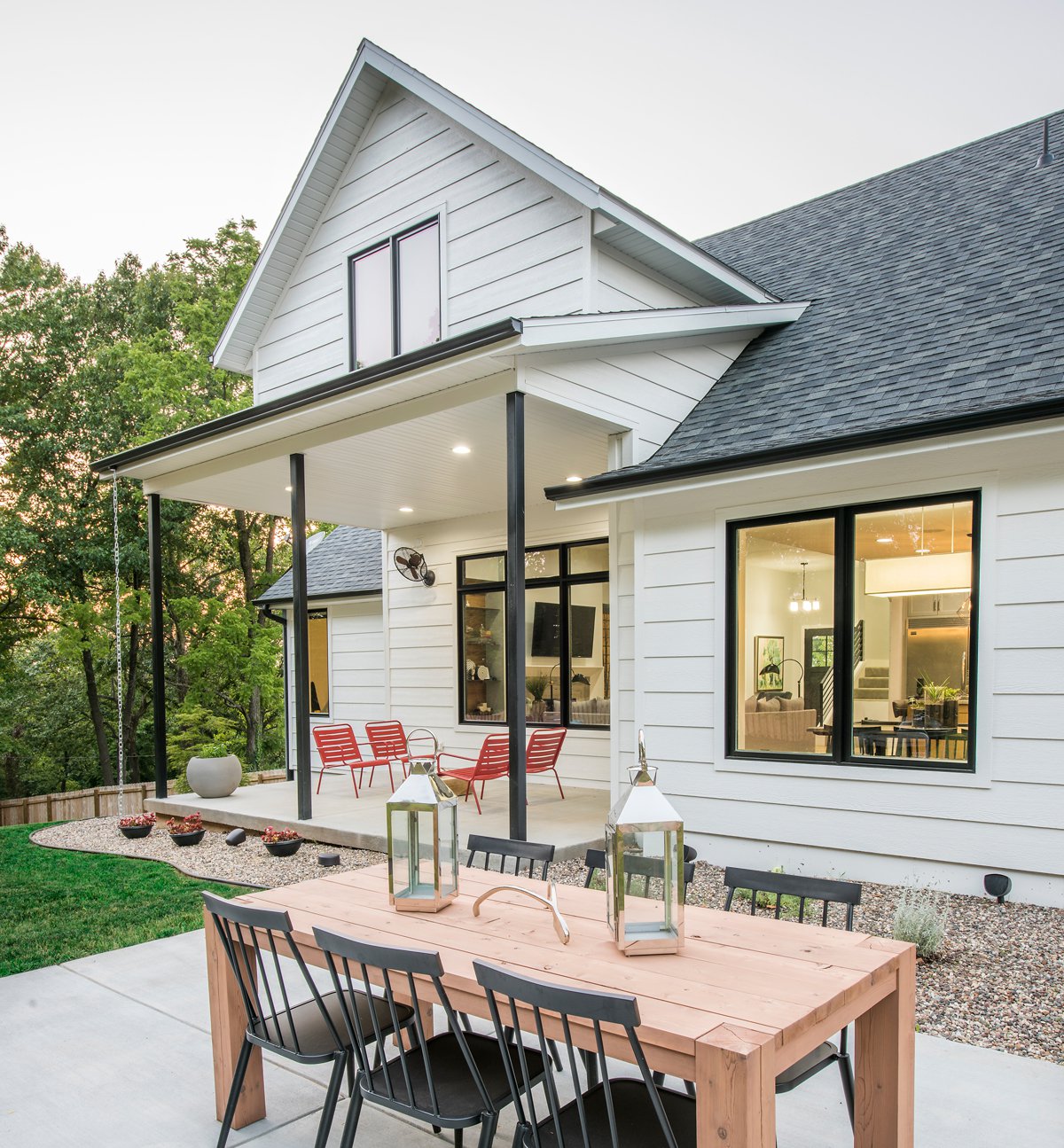 The Colors
With any modern farmhouse, Bekebrede says, you're going to have a contrast of black and whites with the addition of grays and more natural-looking elements. "It's something someone would've done 100 years ago in a traditional farmhouse, but a little more modern," he says. 

Black windows that contrast with white trim are also popular in the modern farmhouse, Bekebrede says. "People like the idea of a window that really stands out but looks like an old window," he says. "From the inside view, it makes the windows kind of disappear. It changes it up, makes it more of an architectural element, and I don't think you notice it as much."

The Comfort
The modern farmhouse style allows for comfort and is good for a family home, Bekebrede says. He adds that even though he and his wife liked a more modern elements, the comfort is what made them decide on the style.

"You feel like you can walk in, put your feet up on the couch and it's not going to feel stark or out of place," he says. Unlike some other modern styles, there is no stark emptiness in a modern farmhouse. He describes it as more of a soft modern, more casual. Some of the knickknacks and personal elements start to make their way back into the home, so if you do have a family that produces a little bit of clutter... well... that's just part of the charm.