Spaces
St. Jude Dream Home Giveaway 2014
For the price of a $100 raffle ticket, you could be the lucky winner of an entire house. It's the annual St. Jude Children's Research Hospital's Dream Home Giveaway, and it happens this month. Read on to learn how you can tour the home and buy a ticket.
By Jessica Nunley | Image courtesy St. Jude Children's Research Hospital
Jun 2014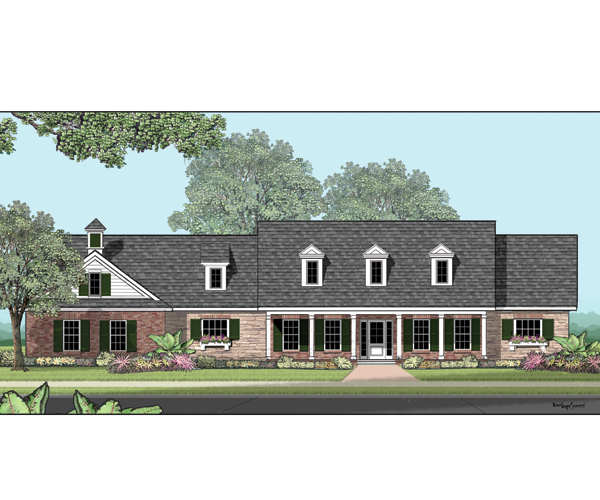 They say it's better to give than to receive, but why not take a chance to do both? Ticket-holders for this year's St. Jude Dream Home Giveaway have a one in 6,333 chance to win a gorgeous new home in the new Bristol Park development on Highway 65 and Division Street. Every cent of the $100 ticket is donated to the life-saving research of the St. Jude Children's Research Hospital and helps ensure that no family ever receives a medical bill from St. Jude. On June 29, the winner is announced on the KSPR Giveaway Special from 6–8 p.m. Until then, those interested can tour the brand-new, beautifully staged house, valued at $375,000, every weekend May 24–June 28. This includes Saturdays from 9 a.m.–5 p.m. and Sundays from noon to 5 p.m. Those who tour the home can register for free to win a $10,000 shopping spree to Hometown Furniture just for stopping by. Built by MGM Properties on a generously donated lot, everything in the three-bedroom, 2.5-bath home was donated, including upgraded BRIZO faucets and premium Shaw flooring throughout the home. The Springfield home is located at 3962 E. Brookdale Terrace.
 GET A TICKET
A limited number of tickets are on sale now and will sell out quickly, so pick one up at Hy-Vee, by phone at 800-870-2980 or online at dreamhome.org. Make a difference this summer by donating to St. Jude, which needs nearly $2 million per day to open its doors to families in need and freely shares its research with the world. Who knows? Perhaps you'll win the home of your dreams.