Spaces
Outdoor Spaces Overhaul
We caught up with industry experts to get the quickest ways to update your outdoor space for summer soirees. Use their tips to have the ultimate outdoor kitchen and find quick ways to add style all season long.
By Rose Marthis
May 2017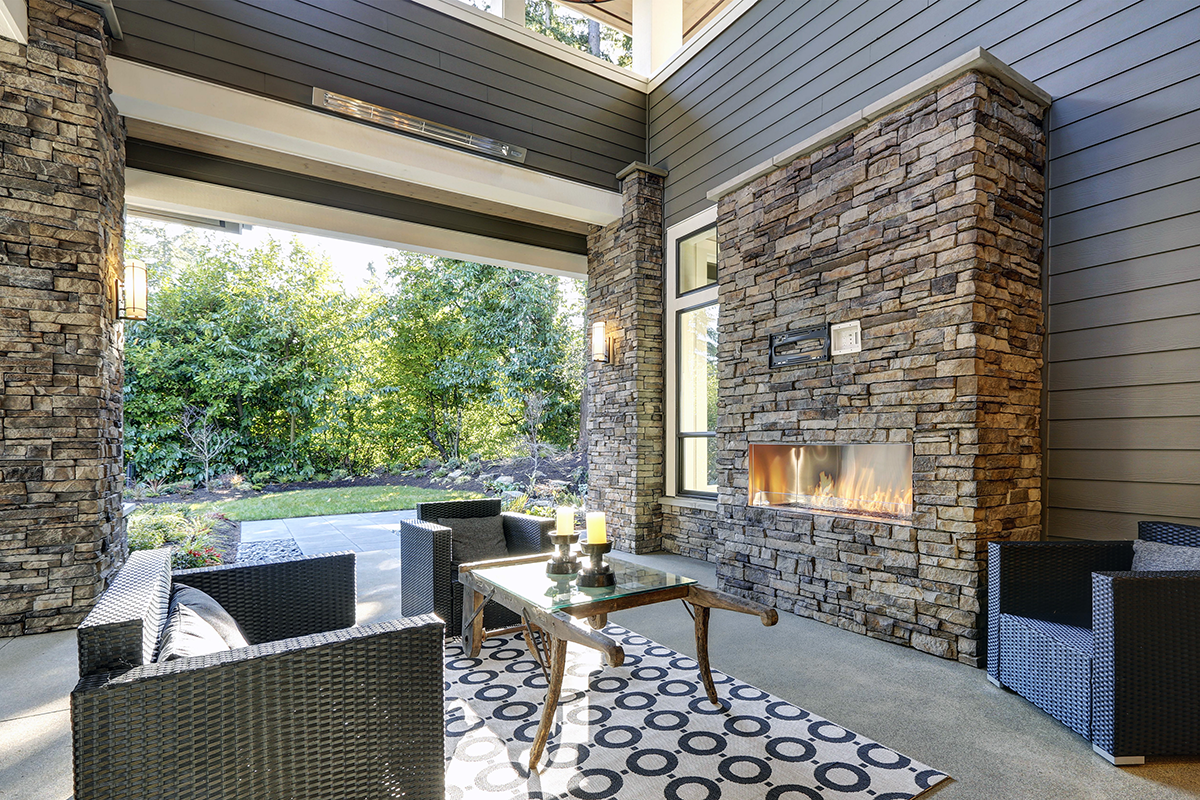 Plan Enough Space
Is the primary griller right- or left-handed? Joan Nutting with Maschino's says to make sure to provide ample space where the griller will need it most for setting platters and for grill tools.
Use Strong Materials
Melissa Turpin with Unique Tile recommends using porcelain tile for outdoor floors because it can handle southwest Missouri's freeze/thaw cycle the best. Another tip: get slip-resistant tile since there's probably going to be water on the tile. 
Add Accessories
If the kitchen is exposed to a lot of sunlight, Nutting recommends designing an umbrella into the center of the eating area to add both shade and style. Also adding extra utensils can be a great idea if you have an outdoor sink.
Plan Ahead 
Turpin says one of the first things to consider when picking out products is if the kitchen is covered or exposed. "Pre-planning with a designer and a contractor saves you money and keeps you from making costly mistakes," she says. 
Make it Last
"Powder-coated metals will stand the test of time and are better than less expensive painted metals. Use upholstered pieces with marine-grade cushions and outdoor fabrics that are soft to the touch." —Melissa Turpin, with Unique Tile
Add Climbing Plants
"Climbing plants can create a bit of visual privacy, especially in urban, or close-set, housing situations," says Andrea Deckard with A. Deckard Interiors. Install a modern trellis and add climbing plants that bloom to create shade, give privacy and surround your little outdoor oasis in nature.
Invest in a Rug
One of the quickest ways to add style is to put down a beautiful—and durable—outdoor area rug. Heather Landolt with Decorating Den Interiors also recommends putting down an outdoor rug pad to minimize movement and protect the rug and deck or patio from mold and mildew.
Refresh Your Space
If you don't want to go out and buy new products, cleaning and power washing the space  and furniture will do a lot. Kim Wood with Kim Wood Designs says easy swaps like replacing cushions and adding throw pillows to furniture can be fun and simple way to change the look each season.