10 Most Beautiful Women
10 Most Beautiful Women
10 of the most driven, caring, smart and inspiring women in 417-land.
Written by Vivian Wheeler | Photographed by Starboard & Port Creative
Sep 2016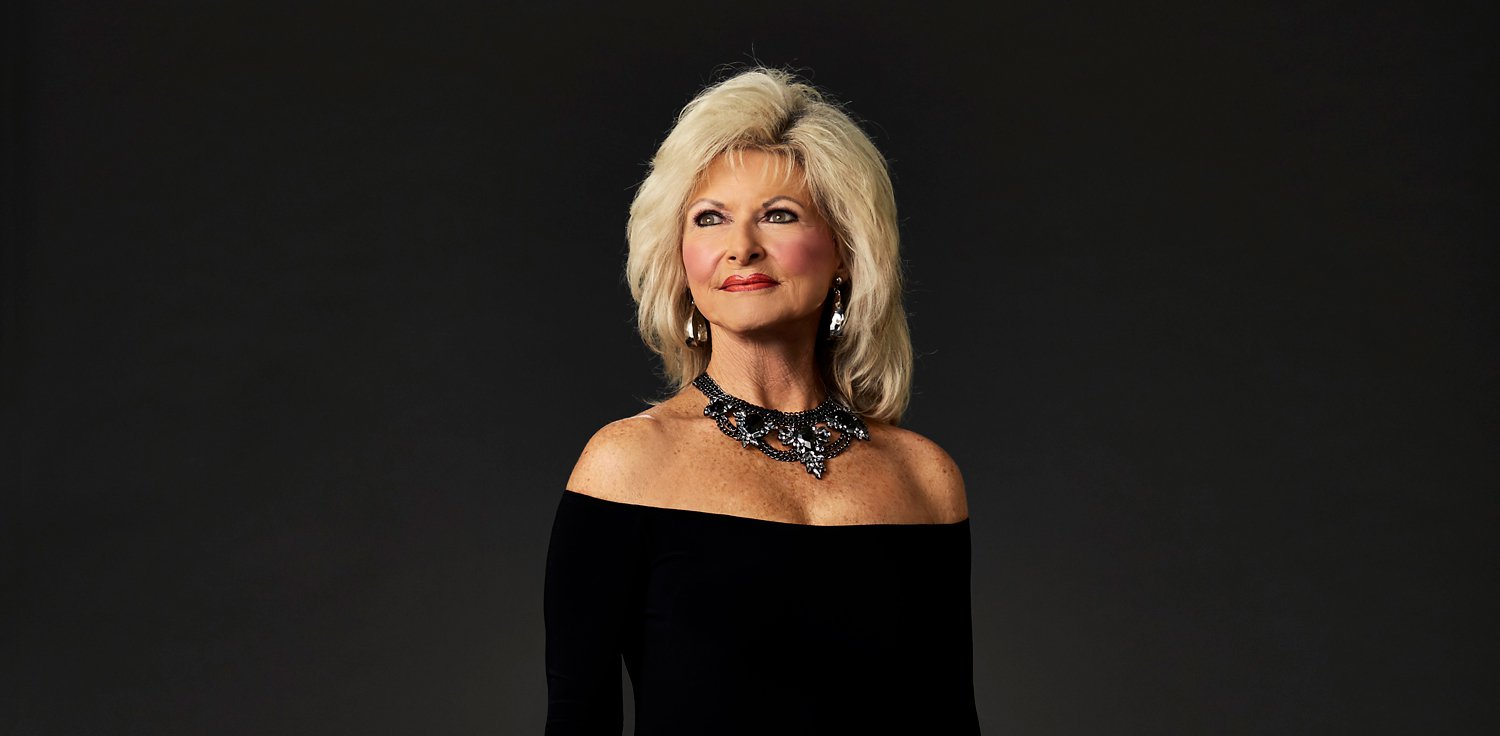 Art Direction by Heather Kane
Fall fashions provided by Harem & Company
Hair styled by Emerald Salon 
Makeup by Acacia Spa
Pre-photo shoot pampering services provided by Bharat Shah, MD, FACS
Shot on location at Q Enoteca
Once a year we devote space in our magazine to honoring 10 of the most driven, caring, smart and inspiring women in 417-land. We fill those blank pages with stories of entrepreneurship and leadership, of generosity and compassion and of struggle and perseverance. This year we received more than 130 nominations, and the resulting pool was impressive. After we narrowed down the field to 20 finalists, you, our readers, voted to choose the final 10 women. 
The winners serve as examples to all of us of what it means to be outstanding parents, friends, siblings, spouses, business owners, engaged citizens and devoted volunteers. Each woman has selected a charity of her choice. The woman who received the most votes during online voting and who is named on the most ticket sales to Indulge: Exclusive Ladies' Night Out will have a portion of the proceeds from the event donated to her charity. 


Styled by Harem & Company | 
Hair by Emerald Salon
 | 
Makeup by Acacia Spa
La'Tonya Campbell, 36
Springfield
Educator, Springfield Public Schools
Charity: Boys & Girls Clubs
Educator, athlete, mother, student, coach and wife are some of the many hats La'Tonya Campbell wears on a weekly basis. When she's not teaching geometry at Central High School, Campbell can often be found studying for her own tests as she pursues a master's degree in education administration. She also works part time at the gym where one of her daughters takes gymnastic lessons. A lifelong athlete, Campbell started playing basketball in fifth grade, a skill that would eventually earn her a full-ride scholarship to Northeastern State University in Oklahoma. 
Inspired by her parents' hard work ethic, Campbell was the first person in her family to graduate from college. As a teacher, Campbell passes on the importance of education to her students. "I wanted to become a teacher to strive to be a role model for future generations," she says.
Campbell's love of fitness continues to this day, and she makes sure to work out three to four times a week. She also loves to spend time with her husband, Terry, and their three daughters, Kamari, Aryah and Joslyn. Campbell makes an effort to have family meals around the dinner table as often as possible.  




Styled by Harem & Company | 
Hair by Emerald Salon
 | 
Makeup by Acacia Spa
Jaimie Trussell, 40
Springfield
Executive Director of Community Campaign, Convoy of Hope
Charity: Convoy of Hope
On May 7th more than 8,000 people filled the Ozark Empire Fairgrounds to participate in the first Convoy of Hope Springfield Community Event. They received free haircuts, dental services, sneakers, groceries and more. Around $1 million worth of goods in total were donated, and Jaimie Trussell was the woman responsible for fundraising the donations that made the whole event possible. Trussell is the Executive Director of Community Campaign, and she could not be more passionate about her job. 
"A friend in high school told me to find what you love doing, then find someone willing to pay you to do it," Trussell says. "In my role at Convoy of Hope, I feel I have done exactly that. I have the privilege of sharing what Convoy of Hope does all around the world from our headquarters in Springfield." 
Trussell's 417-land roots run deep. After moving to Springfield from Oklahoma when she was 12, Trussell attended Missouri State University, where she eventually earned a master's degree in communications. She still feels a strong affinity for her alma mater. "I love MSU," she says. "I'm a bear through and through." 
Trussell is also involved with the downtown Springfield rotary club, where she served as the sergeant in arms in her 2014–2015 membership year. Whether she is working or volunteering her time, Trussell is committed to helping others. "I'm a helper," she says. "That is in my DNA. I just want to be helpful. That's when I feel most alive and most energized." 




Styled by Harem & Company | 
Hair by Emerald Salon | 
Makeup by Acacia Spa
Beckie
Collins, 41
Springfield
Owner, BDesigned, LLC
Charity: Gold Gala, benefiting Landan's LegOcy
Beckie Collins was in high school when she lost her grandma to ovarian cancer, and it was then that she vowed to help find a cure for the devastating disease. Collins has made it her mission to see cancer cured in her lifetime and has devoted countless hours to serving the cause. She has served on the American Cancer Society's Cattle Baron's Ball board for the past six years and chaired the event in 2012. This year she is chairing the Gold Gala, which benefits Landan's LegOcy, an organization dedicated to helping fight childhood cancer. 
Collins became involved in the charity after a call from the charity's founder. "I needed a new challenge," Collins says. "And I wanted to get more involved in pediatric cancer. It's something I have a big passion for."
After putting her husband, Cory, through law school, Collins went back to college, got a degree in business and marketing and landed a job at the Larson Group, where she became the director of marketing and recruiting. But after the birth of her son, Corbin, she wanted a job with more flexibility, and in 2013 Collins launched her own marketing company, BDesigned, LLC. Starting her own business was intimidating at first, but the lessons she learned along the way are invaluable. "Stay positive, stay strong, believe in yourself and don't take no for an answer," she says.


Styled by Harem & Company | 
Hair by Emerald Salon
 | 
Makeup by Acacia Spa
Donna Winslow, 41
Ozark
Senior Loan Officer,Great Southern Bank
Charity: CoxHealth Foundation
You could say Donna Winslow is living the American dream. She has four beautiful children, a husband of 17 years and a job that she excels at. And as a senior loan officer at Great Southern Bank, Winslow gets to help people achieve a part of their own American Dream. "I get to help them move into their dream home or get their first home," she says. "You only get to buy a house a few times in your life, so [it's] pretty exciting, and I get to be a part of that." 
Winslow has found that elusive work-life balance that so many dream of—thriving as both a mother and a career women—and she wants to pass on that possibility to her two daughters. "I hope both of them see that they can have a career and a family and be successful at both things," she says. In addition to her career and family life, Winslow finds time to volunteer with her charity of choice, the CoxHealth Foundation. 
The CoxHealth Foundation raises money for medical research and provides financial support for a wide range of patient services to people who would otherwise be unable to afford them. Winslow pitches in any way she can, and most recently that meant helping plan and secure sponsors for the Prostate Cancer of the Ozarks kick-off event. They raised more than $100,000, all of which benefits prostate cancer research. 
 


Styled by Harem & Company | 
Hair by Emerald Salon
 | 
Makeup by Acacia Spa
Whitney Creehan, 40
Springfield 
Manager, Kaleidoscope
Charity: Gathering Friends For the Homeless 
Never one to seek the spotlight, it can be hard to get Whitney Creehan to talk about herself, but her work with Springfield's homeless population speaks for itself. Creehan is a founding member of Gathering Friends For the Homeless, a nonprofit that supports the city's growing homeless population by providing clothing, medicine, bus passes, tents and other essential items.
The organization was started by Creehan and a few friends three years ago as a Facebook page. That page now has more than 2,000 followers, and the group's efforts have grown accordingly. However, for all the Gathering Friends team does for the homeless, Creehan insists the most important role they play is friend. "We come back again and again on a regular basis because we develop relationships with these people and we enjoy spending time with them." 
When Creehan is not volunteering, she is with her family. She, her husband, Ben, and their 11-year-old twin boys, Jack and Brooklyn, love to play and watch sports. She even gets to spend time with her family at work. "Forty-three years ago my folks opened a little mom and pop shop, Kaleidoscope," Creehan says. "And I now help them run it along with my husband."


Styled by Harem & Company | 
Hair by Emerald Salon
 | 
Makeup by Acacia Spa
Jennifer Boyd, 34
Springfield
Market Trainer, Aflac
Charity: Ozarks Food Harvest Backpack Program
When Jennifer Boyd first took a job in sales at Aflac, her father came out of retirement because he was afraid she was going to fail. Throughout the past 12 years, she has steadily worked her way up the corporate ladder and now holds the prestigious title of market trainer, has been inducted into the Aflac President's Club and has had the opportunity to attend dinner with her father at the Aflac CEO's house. Needless to say, these days, her father's concerns have passed. 
From the beginning of Boyd's career, she knew confidence was the key to success, and she encourages others to believe in themselves. "You're never ready for your next promotion, so say yes and figure it out," she says. "Fake it until you make it." Boyd is constantly striving to bring out the best in her team members and counts among her greatest accomplishments the successful mentoring of them. 
Deeply invested in her community, Boyd is involved with numerous charities, including the American Cancer Society's Cattle Baron's Ball, American Heart Association, Big Brothers Big Sisters of the Ozarks, Habitat for Humanity, Mid-America Transplant Services, Sigma Serves Children, The Discovery Center, Tri-Sigma Alumnae Association and her charity of choice, Ozarks Food Harvest. "I didn't realize what a need there was here in southwest Missouri and how many children would go hungry between school days," she says. "There is such a great need that goes unnoticed."


Styled by Harem & Company | 
Hair by Emerald Salon | 
Makeup by Acacia Spa
Jamie Kinkeade, 33
Nixa
Owner and Fitness Instructor, The Studio
Charity: Care to Learn 
Jamie Kinkeade has been into fitness and dancing since she was 4 years old when she used to watch her mom's Richard Simmons workout videos. In 2011, Kinkeade took a Zumba class and found a new way to channel her love of fitness and dancing. She became a certified Zumba teacher, and today she is the owner of The Studio in Nixa, where she promotes a body-positive fitness philosophy. "We're more of a lifetime fitness facility with realistic goals that make people feel good about themselves," she says. "I often get messages from women who have been struggling with depression, anxiety and negative body image  telling me that, for the first time in a very long time, they are feeling good about themselves because of the atmosphere at The Studio."
Her business has been so successful, Kinkeade is now in the process of upgrading to a larger Springfield location. The space, which is set to open this month, is in the Quail Creek shopping center on Republic Road and will include childcare and shower facilities. 
Before Kinkeade owned her own business, she was a teacher at Espy Elementary for five years. It was there she first became passionate about her charity of choice, Care to Learn, a nonprofit that provides immediate funding to meet the health, hunger and hygiene needs of students in the region. "I just saw so many kids going without things they needed," Kinkeade says. "Care to Learn was a really new concept at the time." Helping to fulfill the needs of those kids is a cool experience, she says.


Styled by Harem & Company
Beth Watson Yarbrough, 65
Springfield
Retired
Charity: Mercy Kids, Jane Pitt Pediatric Center—St. Jude Affiliate
For years Beth Yarbrough and her fiancé, Dwayne Holden, were known to throw the best Christmas party around. They would go all out with elaborate decorations, flowing champagne and decadent food. It seemed as if nothing could make it better. Then, in 2011, Yarbrough had the idea to turn the party into a charity event. The results have been wildly successful. In 2015 the event raised $55,000, all of which benefited local children's charities. One of those charities is the Mercy Kids, Jane Pitt Pediatric Cancer Center, which is an affiliate of St. Jude's. 
Yarbrough first began working with St. Jude's in Memphis, where she lived for 40 years, and she wants to help spread the word about the local chapter's efforts. "It's kind of new," she says. "It's only been around a couple of years, and it's gaining momentum now. I'm trying to help promote it." The Springfield office of St. Jude's serves kids from all around the region, including children from St. Louis, Kansas City, Kansas, and cities in Oklahoma.  
Although Yarbrough is officially retired, it doesn't mean she is slowing down. She and Holden are currently co-chairs of the Cattle Baron's Ball, which benefits the American Cancer Society. Yarbrough also sits on the planning committee for Humane Society's Lucky Paws event. "I love, love, love animals," she says. "Anything for animals just goes right to my heart."




Styled by Harem & Company | 
Hair by Emerald Salon | 
Makeup by Acacia Spa
Shannon Handwerker, 42
Springfield
Property Manager, Magers Management
Charity: Harmony House
Shannon Handwerker's charity of choice, Harmony House, is close to her heart. "A lot of people don't know that I lived in a family violence shelter," she says. "They were my stepping stone out of a bad relationship." That was more than 20 years ago, but seeing firsthand the important work of domestic shelters has inspired Handwerker to dedicate herself to supporting charities that support women and children. She is currently the secretary of the board for Harmony House and a supporter of numerous other charities including Freedom's Rest, SingleMomzRock and Women in Need of the Ozarks. Handwerker wants every person in an abusive relationship to know there is hope. "Stay strong, and know there is a better way of life out there," she says. "Everyone deserves to live an abuse-free life."
For Handwerker, that includes excelling in a career typically dominated by men. She is a property manager for Magers Management where she oversees work in commercial and residential real estate, new project development, construction and building operations. She recently undertook the huge task of spearheading the remodel of the Hampton Inn in Lawrence, Kansas. "The project is challenging, as there are so many components to pull together and manage from here in our corporate office in Springfield," she says. "While quite the challenge, I love it." 


Styled by Harem & Company | Hair by Emerald Salon | Makeup by Acacia Spa
Julie
Higgins, 52
Ozark
Founder, I Pour Life
Charity: I Pour Life
Julie Higgins's nonprofit, I Pour Life, is a living testament to what can happen when a passion for entrepreneurship collides with a servant's heart. The results are changing lives both locally and internationally. 
Born and raised in Rogersville, Higgins attended Evangel University, where she studied business and education. She went on to become director of marketing at JQH Companies, and eventually started her own successful business, Julie's Chewies, which she sold in 1994. But it was a trip to El Salvador in 2009 that would compel her to found I Pour Life.
Higgins was chaperoning a Convoy of Hope trip to Santa Anna, El Salvador, when she became friends with a woman who would have a profound effect on Higgins. "Rosa, a governmentally classified refugee, asked if I would bring her son back with me to America so he wouldn't have to grow up as a refugee," she says. "That interaction changed the trajectory of my life forever."
I Pour Life now has ongoing efforts to empower and educate women and youth in Santa Anna; Korah, Ethiopia and right here in Springfield, with the LifeStrengths initiative. 
That year-long life-coaching program for marginalized individuals between the ages of 16 and 25 aims to help them reach independence. The nonprofit currently has 35 kids in the program, with 80 more on a waiting list. Higgins is motivated by the results she is seeing and has plans to expand the program. "I'm so excited for these kids, I can't even sleep at night," she says.