10 Most Beautiful Women
10 Most Beautiful Women
We're excited to reveal our 10 Most Beautiful winners, each shining with real beauty, inside and out.
By Dayle Duggins and Megan Madden
Sep 2012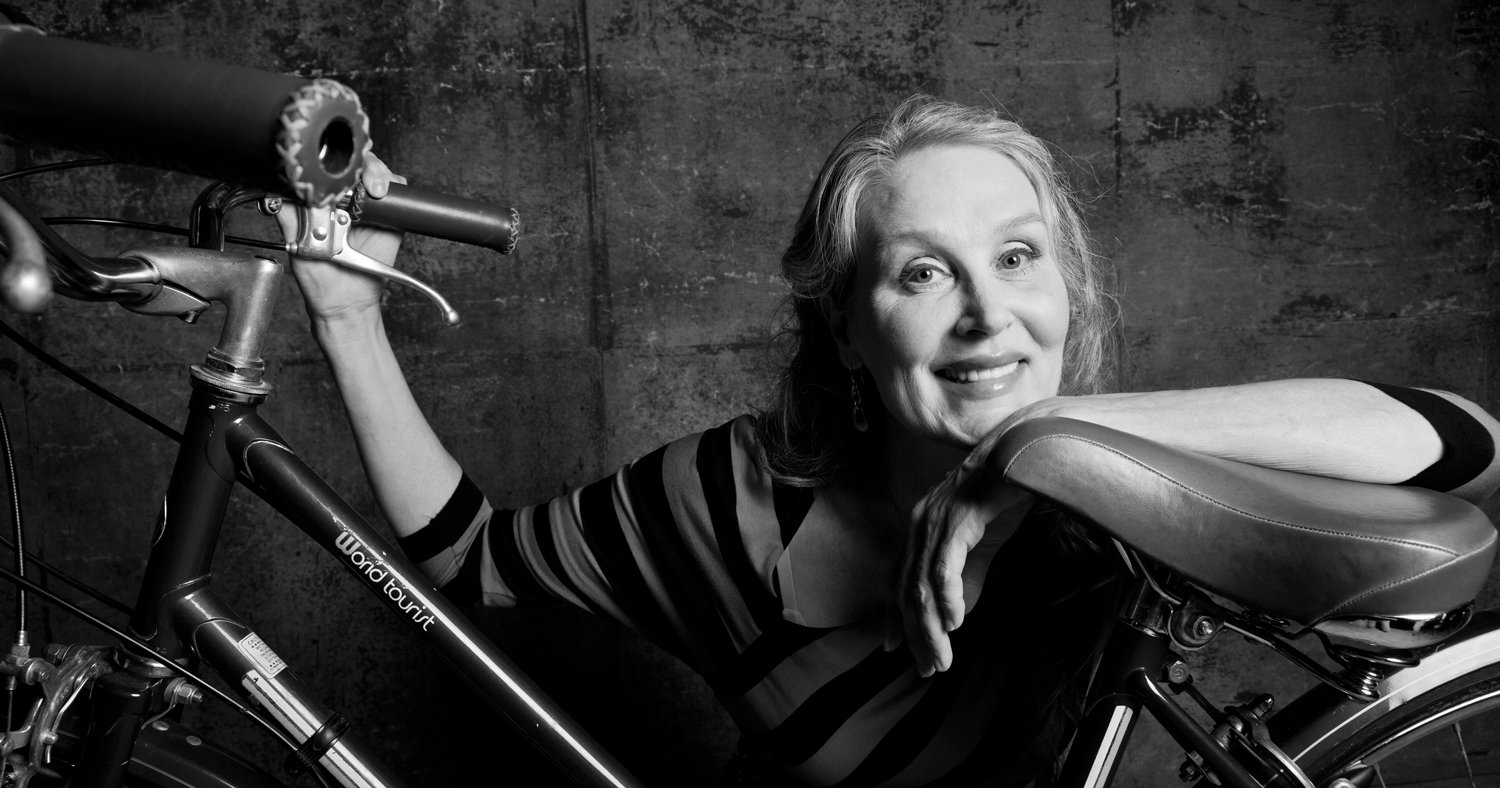 Last spring, readers nominated women into the running for 417 Magazine's 10 Most Beautiful Women competition. We narrowed the list to 20 finalists. Then it was your turn to help us choose the winners. Readers voted for their favorite finalists at 417mag.com during the month of June.

Now we're excited to reveal our winners, each shining with real beauty, inside and out.
Want to see the 10 Most Beautiful Women in person? They will be participating in 417 Magazine's Indulge. A portion of the Indulge ticket proceeds will be donated the charity of her choice.
 Photos by Randy Bacon
Produced by Monica Duwel, Jamie Strong and Jessica Spencer
Fall fashions provided by Harem & Company
Jewelry by Mitchum Jewelers
Styled by Kaye Lee, Clarissa Peterson
Kristal Gaines, 30
Charity: Women in Need (WIN)
Single mom and pet enthusiast, Kristal Gaines knows that beauty has many facets. She finds beauty in many things—Julia Roberts' contagious smile, the serene flow of Bull Creek, a dog's wagging tail and wet nose—the list goes on. Growing up, her father was a minister and always taught her to "Do unto others as you would have done unto you." With two kids of her own, Gaines strives to be a role model of this very attitude. Along with her kids, two dogs and three cats, she takes on life with an open mind and a big heart. While she loves her profession as a marketing consultant at WCA, Waste Corporation of Missouri, Gaines recently realized a long-time dream of hers and started Republic Paw Pantry. The organization relies on the donations and volunteer hours of local citizens to provide assistance to families who are struggling to feed their pets because of illness, financial strain or other difficulty.—M.M.
Meghan Connell, 41
Charity: Gift of Hope, Inc.
If you're looking for Meghan Connell any time soon, you'll more than likely find her working hard to see that no child in Taney County goes hungry on the weekends. As the Director of Gift of Hope through National Enzyme Company, Connell is responsible for coordinating nearly every function of the charity, whether that means making sure there's enough volunteers to fill food backpacks or working with other non-profits toward similar goals. Connell said she believes a beautiful woman is sincere, caring and gives selflessly to those she encounters, something she clearly has down to a science given her mile-long list of philanthropic work. The former Miss USA Coordinator says her ultimate dream would be to work for TOMS shoes and continue finding passion in helping the less fortunate. In her free time, Connell enjoys boating on Table Rock Lake, going to the farmers' market, working on new recipes, reading magazines and watching True Blood with her husband, Chad. An individual who is caring, loyal and loves deeply, Connell continually finds beauty in those who give their time and talent for the betterment of others, something she saw her mother exhibit first-hand as she grew up.—D.D.


Danielle Burkin, 28
Charity: Operation Christmas Child
A creative mind with a love for exploration, reading, family, friends and church, Danielle Burkin says she feels her ultimate purpose in life is to tell people about Jesus and his love. As the project coordinator for Dr. Keith LaFerriere and Dr. Matthew Kienstra's facial plastic surgery office, Burkin has been exposed to many aspects of beauty. Once a perfectionist infatuated with physical beauty, Burkin struggled with insecurity and depression. "I was struggling so hard to become something, and I didn't even know what it was," Burkin says. Finally, Burkin concluded that she wouldn't allow an external image to define her. Today, Burkin is devoted to her relationship with the big man above and is a volunteer children's ministry assistant. Determined to make a difference in the lives of others, Burkin and her husband have become dedicated participants in Operation Christmas Child, the world's largest Christmas project that delivers shoeboxes filled with gifts to needy children. Burkin's ultimate goal is to be greeted in heaven with a big pat on the back.—D.D.
Jennifer Tomb, 33
Charity: St. Jude Children's Research Hospital
From the love she has for her family to her general attitude, Jennifer Tomb embraces life. A cancer survivor, color guard instructor, speech-language pathologist, mother, wife and more, Tomb's challenges and triumphs have taught her there is something to be learned from every encounter. Tomb feels beautiful when she is helping those in her community. As a supporter of St. Jude Children's Research Hospital and the Leukemia and Lymphoma Society, she has been able to help others going through similar struggles as she once faced. In her profession, she sees communication as an essential part of life, and finds beauty in helping others find their voices. She prides herself on being able to find beauty in simple things, living for today and not focusing on trivial worries. Tomb teaches her daughter that sincerity and kindness are essential elements to being a beautiful person and strives to demonstrate these traits as she works toward being the best possible version of herself.—M.M.
Melanie Pulscher, 42
Charity: Hospice
From the vibrant food, sights and people she discovered on trips to Thailand to the serene riverbanks of Missouri as seen from her 1984 Dodge Camper Van, affectionately known as "Mel's Funky Town Doll House," Melanie Pulscher knows beauty to be not just appearance but rather an experience. For Pulscher, acceptance is key. Beauty is known when someone is honest with and accepting of themselves and is able to give the gift of acceptance to others. Having overcome many struggles in her life, and knowing the struggles of the most beautiful woman in her life, her great-grandmother, Pulscher has found that attitude can truly make or break something. She believes that sincerity and empathy for others' circumstances is an essential part of inner beauty. While outer beauty can be manipulated, inner beauty is intrinsic. She is inspired by those with a willingness to change and work toward the betterment of their lives. In addition to being a corporate services officer at Great Southern Bank, Pulscher is committed to helping several charities. Among her many philanthropic contributions, her work with Alanon, an organization supporting those connected to people suffering from addiction, and St. Jude Children's Research Hospital have given her the ability to behold all in a way that is open, loving, sincere and most importantly, accepting.—M.M. 
Clementine Enger Bentley, 51
Charity: Humane Society of Southwest Missouri
Strange occurrences have followed Clementine Enger Bentley, a Nancy Drew by nature, all across the country. Whether she was helping the U.S. Department of Justice catch a federal fugitive at a young age, stumbling upon the Columbine shooting while on a bike ride or living in Washington, D.C. during the September 11 terrorist attacks, Bentley has always managed to be close to big events. An animal-lover, former emergency vet clinic worker and volunteer dog trainer, Bentley's go-to philanthropy is the Humane Society of Southwest Missouri. The quirky, self-proclaimed muse spends her days teaching her service dog, Rudy, new tricks, singing to her Siamese cats, working on art, gardening and experimenting with new recipes. A compassionate individual who enjoys making a difference in the world, Bentley worked one-on-one teaching students with disabilities, using her own experience with autism as a source of encouragement. Inspired by the power of weather, the loyal wife and animal mom enjoys its ability to reveal the preciousness of the world. A firm believer that external beauty is highly overrated, Bentley considers good posture, a polite attitude and sincerity to be the best weapons one can get their hands on.—D.D.
Grace Canuzo, 39
Charity: Special Olympics Missouri
While her love for video games, sports and shoes runs deep, above all, Canuzo considers her calling to be motherhood. Hoping to be remembered as excellent parents to their two children, Canuzo and her husband, Kevin Hatfield, work hard to emphasize academics and empathy toward others at home. After losing her sister (who was pregnant at the time) in a car accident eight years ago, Canuzo's maternal instincts kicked in immediately. She realized the adoption of her nieces and nephews was her ultimate goal in life. For Canuzo, beauty is more of a mental state, requiring self-acceptance, confidence and positivity. Growing up in the Philippines, Canuzo admits to having a skewed sense of beauty at a young age, focusing mostly on aesthetics until her interest shifted to athletics. As a supporter of Special Olympics Missouri, Canuzo enjoys being an advocate for those who cannot speak for themselves. Tenacious, ambitious and empowering, Canuzo can typically be found cheering on her children from the sidelines, antique shopping or nose-deep in one of Oprah's latest picks. A firm believer in dreaming big, Canuzo hopes to one day be a huge part of an orphanage and extend her maternal wings even further.—D.D.
Karen Catt, 47
Charity: The Ellis Fund
With bright eyes and blonde hair, the energetic woman is more than meets the eye. After losing her son Ellis Beam in 1994 to cancer, Catt witnessed the giving nature of others first-hand. In a pay-it-forward fashion, she decided to pass along hope to families treading through similar trials by starting the Ellis Fund. From giving much of her income to families impacted by cancer for non-medical expenses to helping women through the recovery process, Catt is consistently selfless. She finds beauty in kind treatment of others and the ability to spark laughter. Catt is inspired by the outdoors but a homebody at heart, and she can often be found curled up with a good biography, cooking or spending time with her husband, Larry. So what has Catt taken away from her emotional rearrangements and helping others? "Let go of the petty, and don't take yourself so seriously," she says. —D.D.
Rachel Happel, 30
Charity: Child Advocacy Center
For three-time marathon runner Rachel Happel, mile 19 always presents a struggle. When she hits this wall, she has to remind herself why she's doing this and focus on feeling good at the end. Similarly, Happel works hard in her professional life to overcome obstacles as an advocate for children who are victims of abuse. While her work consumes a lot of her time, she loves what she does and knows that supporting children is a beautiful thing. To her, family is a top priority. Losing her father at a young age, she learned a lot about strength and resiliency from her hardworking mother who had to continue to raise three children alone. Where she was once more concerned with her external beauty, as she has gotten older, she has become a much more confident woman who is proud of the internal qualities she possesses that make her beautiful. As both an instructor at Missouri State University and a therapist, Happel is inspired by younger generations and finds beauty and peace in helping others grow and mature into self-assured adults. Her life is a work in progress, and each day she makes strides to be a positive, generous and strong woman.—M.M.
Chris Mendel, 46
Charity: The Kitchen, Inc.
Chris Mendel's glass is definitely half full. A passionate educator and principal at David Harrison Elementary in Springfield—she has devoted much of her life to providing a positive and supportive atmosphere for children. Her life and career have taught her the importance of self-growth. Finding beauty in a willingness to change, Mendel says she is "reflective." When faced with criticism or suggestions, she takes others' opinions to heart and strives to better herself in any way she can. Her life experiences and faith-based roots have taught her to find beauty in all who may cross her path. Mendel believes that every person has something to offer and champions recognizing the good in everyone. In her profession, she strives to instill in all children a sense of beauty. She says that by honing in on each child's strengths, teachers can develop a sense of confidence in children and motivate them to strive for greatness. An avid runner, Mendel appreciates good health and enjoys the beauty of running along water. Whether it's an ocean or Table Rock Lake, water is a beautiful backdrop and source of inspiration that affirms her energetic and positive nature.—M.M.