10 Most Beautiful Women
10 Most Beautiful Women
We're so excited to introduce you to the 10 winners—every single one of them gorgeous both inside and out thanks to their giving natures, goodwill, inspiring personalities or community involvement.
By Rose Marthis | Photography by Starboard & Port Creative
Sep 2015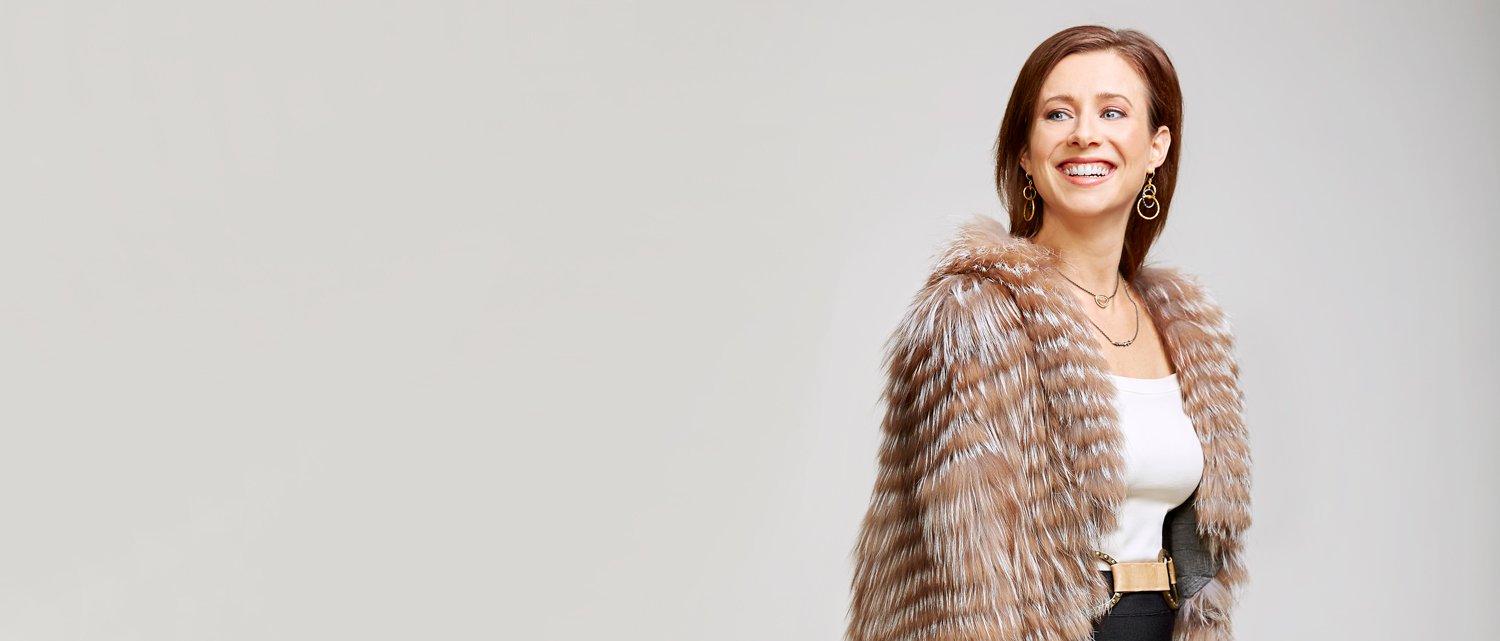 It's finally time to announce the winners of this year's 10 Most Beautiful Women competition. It all started last spring when the glowing nominations rolled in from 417-landers suggesting their wives, sisters, friends and moms for the honor. The 417 Magazine staff narrowed the playing field to the top 20 finalists. Their Q&As were posted on 417mag.com, so readers could get to know them and vote for their favorites.
Now we're so excited to introduce you to the 10 winners—every single one of them gorgeous both inside and out thanks to their giving natures, goodwill, inspiring personalities or community involvement. Each woman has selected a local charity of her choice. The woman who received the most votes during the online voting and brings the biggest crowd to Indulge: Exclusive Ladies' Night Out (based on tickets sold on her behalf) will have a portion of the ticket sales from the event donated to her charity. 
Fall fashions provided by Harem & Company
Makeup by Acacia Spa
Jewelry by Justice Jewelers
Shot on location at University Plaza Hotel & Convention Center

Cati Plein, 38 
Nixa
Adjudicator for Disability Determinations
Charity: GYN Cancers Alliance 
Cati Plein has directly affected the lives of hundreds of people here in 417-land. As an adjudicator for Disability Determinations, she makes the medical determination for Social Security Disability. Determining if an applicant qualifies for disability benefits is both rewarding and mentally draining some days. "I have the potential for a positive impact," she says. "Some people have been through life-changing events. Their wellbeing is affected by my choice."
That potential for a positive impact is present at home, too. Despite her husband's crazy schedule—she's married to Chad Plein of KY3—Cati says she's determined to let her two kids do everything they want to try. "They shouldn't miss out just because I'm too tired," she says. She often takes them with her when she volunteers for numerous local charities. She says it's important for them to see giving back in action, so they grow up to do the same. 
Cati's charity of choice is the GYN Cancers Alliance, an organization that has helped her family when they needed it most. Her mother was diagnosed with uterine cancer last year. Her mother was lucky and caught it early. Cati says watching her mom battle the disease, without showing a sign of weakness, further confirmed that her mom is one of the strongest people she knows. That resilience was passed on to Cati, who acknowledges her stubbornness and actually loves it. "I know what I want, and I don't settle for anything less," she says.  
 

Cheyenne McLean, 33
Springfield
Early Childhood Ministry Coordinator for The Venues
Charity: Gathering Friends
Cheyenne McLean left her career as a preschool special education teacher and a parent educator to become a stay-at-home mom. But she quickly realized that wasn't working out, and she needed to identify the problem and find a way to solve it. "It was hard intellectually," she says. "I had a career with a lot of feedback. I had the perfect baby, but the baby didn't say 'thanks' or 'good job.' I guess I was used to feedback and didn't realize how motivating it can be." 
She found the necessary support with Women Warriors, a group within The Venues church that helps a new cause every month. "I needed a community of women to help build up and to be built up," she says. "I was able to connect with like-minded women serving the community." 
She also found something else at The Venues: her new career. Cheyenne now serves as the Early Childhood Ministry Coordinator, a role she says she never expected but that she has grown to truly love. 
"I've learned a lot about my relationship with God and children more so than when I was a teacher," she says. 



Beth Raidel, 60
Springfield
Community Relations Development Director, Ridewell Suspensions
Charity: The Hamels Foundation
A trip to Malawi, Africa, was a turning point in Beth Raidel's life—one that inspired her to further her work for The Hamels Foundation. Beth traveled to the Namunda Village to help open The Hamels Foundation's Namunda Primary School. While there, she discovered young women are often forced to drop out of school once they reached puberty due to a lack of proper hygiene products. After returning to Springfield, Beth and several people she traveled with started a program focused on finding a solution. They are working with The Hamels Foundation to secure reusable hygiene kits to send to the women in school. Because of this, Beth says more women in Namunda will be able to complete their educations. 
Beth says she knows she was meant to serve people. "I feel like I'm an ambassador for volunteerism and philanthropy in Southwest Missouri," she says. "It is good for my self-esteem to know I have helped someone." 
Kelly Johnson, 45
Springfield
Adjudicator for Disability Determinations
Charity: Women In Need of the Ozarks 
An activist from a young age, Kelly Johnson says she was always concerned with fairness as a child. As an adult, she took this concern for social justice and used it to fuel her work in city government. She served five years on the mayor's commission for human rights (two of them as chairwoman), has chaired task forces for universal design and employment of offenders, and serves on the NAACP board of directors. 
Kelly spent years researching for the sexual orientation and gender identity bill that went to voters earlier this year. She researches issues that people here are facing, and tries to find realistic solutions that help everyone in the community. 
While educating the community on issues can be a road filled with setbacks, Kelly says she has learned a lot about her own life from her work experience. 
"It has changed my outlook," she says. "I am more attentive to complexities in ideas. I think it has made me a more patient parent. I'm a little wiser in my personal relationships, and I get to know people more in depth."
Terri Hall, 50
Springfield
Manager Client Relations and New Development at OnMedia Ad Sales, division of Mediacom
Charity: Developmental Center of the Ozarks 
If Terri Hall looks familiar, it might be because you've seen her on national television screaming in the stands at a basketball game. Her son is a former Drury student who played on the 2013 National Championship Team. 
Terri still remembers everything from that journey with her son, and she says being a mom and watching it all was unreal. Traveling to every tournament game, she saw her son chase his dream. "We teach our kids 'Don't give up on anything you want. Set a goal then go after it,'" she says. 
While all her kids are grown and in their early 20s, this is a lesson Terri still passes on to her "little brother." She's part of the Big Brothers Big Sisters program, and she was granted a little brother after a lengthy interview process. "I requested a boy because I'm outdoorsy and athletic," she says. "(My little) is just like my own two sons, so it was a perfect match." 
Terri says in between trips to Sky Zone and picnics in the park, she teaches her little that he can do anything. They trained together for a race, and after some battles with self-doubt, he finished the race without stopping because he believed he could. 
 "It's a great feeling, and he melts my heart with his smile," she says.
 

Melissa Niednagel, 29
Nottinghill
Homemaker
Charity: Rapha House
As a busy mom of three young children, Melissa Niednagel knows she doesn't always have a lot of time or resources to help everyone. But she says she finds little ways to help because that's what she would want someone to do for her if she were in a bad situation. 
She applies this to her work with the Rapha House in Joplin—an organization that provides assistance to local victims of sex trafficking. When Melissa learned how many young women are affected by the sex trafficking industry, it put life into perspective. "If you don't see something happening, you don't think about it," she says. "But I like to remind myself why there are so many hurting in this world, and I think about what I would want someone to do for me." 
Melissa has a heart for India because its sex trafficking industry seems so prevalent. She cut off 25 inches of her hair and sold it to a wigmaker. She donated the money she earned to Rahab's Rope, a group committed to helping those girls in India. Melissa says Rahab's Rope relies on donations to rescue girls and encourage their education and spiritual healing. "Nobody deserves to be treated like that," she says. "Every girl has value, and every girl, no matter where she is, should be rescued from that sort of abuse."

Alina Lehnert, 40 
Springfield
Owner of Lehnert Leadership Group LLC
Charity: Evangel University's Leadership Programs
Alina Lehnert's favorite feature is her mind. It was her mind that listened to her college mentors tell her she could be a professor. It was her mind that loved learning so much it drove her to earn a master's degree in counseling and a PhD in Organizational Leadership and to start her own business, Lehnert Leadership Group LLC. She uses her mind to find things that draw her in, and she finds that in developing people's talents. 
"I like to draw out the best in people, and show them what they're capable of in all walks of life," she says.  
Alina is passionate about education. She says she's passionate about everyone, but especially women, getting more education and becoming life-long learners. "It doesn't have to be a degree," she says. "Any learning is moving you forward." 
Alina says she was taught from a young age to develop her mind. Her mom and aunt were her role models growing up, and she says she never heard them complain about aging. "I'm a spirit with a mind that lives in this shell," she says. "This shell is going to fail me eventually. But my mind is something that hopefully won't fail me." 
 
Nikki Love-Adkins, 33
Springfield
Co-Owner and Yoga Instructor at Sumits Hot Yoga
Charity: American Heart Association 
When Nikki Love-Adkins had her daughter, Bostyn, she learned quickly that she would not be able to control things anymore. A self-proclaimed lover of plans and lists, Nikki had to learn how to accept the change in her life when Bostyn was diagnosed with severe food allergies. 
"There is a plan that's way bigger than I am," she says. "I don't get to make it and I'm not in charge of anything, but I can be in charge of how I react." 
Nikki says her daughter is teaching her how to take charge instead of living in fear, something that yoga also helps with. Nikki is a yoga instructor and co-owns Sumits Hot Yoga in Springfield. She says having yoga and Bostyn come into her life at the same time changed her, and she sees similar change in her students in the studio. 
"I think yoga draws in people who are broken in some way at some point in their life," she says. "You can see that through fear of trying a class. But then you see improvement. People grow and become more confident and find joy. It's the best job in the entire world." 

Sarah Watson, 36
Springfield
Sales and Business Development Director for Hometown Disposal, Inc.
Charity: Republic Paw Pantry
Sarah Watson is no stranger to hard work. As a sales and business development director for Hometown Disposal, Inc., she puts in several hours meeting new people and maintaining the relationships she has already established. She says she's proud of her direct involvement with the company's growth. 
When she's not on the clock, Sarah serves as the sponsorship coordinator for the Rock'n Ribs BBQ Festival. Putting those social skills to work again, she works with community members to help raise money for the seven local children's charities the festival donates to. For this year's festival, she logged more than 260 volunteer hours. 
"For me life is about seeing the best of any situation, being able to smile through troubled times and laugh when I can," she says. "Life is much easier if we don't try to live up to other people's expectations and focus on our own."
 
Darby Fielding-Brownfield, 33
Springfield
Owner and Fitness Instructor at Physique Fitness Studio
Charity: National Alliance on Mental Health
Before she was a fitness instructor and owner of Physique Fitness Studio, Darby Fielding-Brownfield worked for her dad's steel company. She started connecting steel beams with the iron workers team, sometimes while on top of buildings at uncomfortable heights. Working with steel taught her how to use her tools, and that she can learn to do anything when she decides to put her mind to it. 
Darby took that mindset and used it to start her own business, Physique Fitness. She says it was a huge leap of faith in herself, but she needed to do it, despite how much it scared her. Darby says she has struggled with the ups and downs of mental challenges, but she has learned she has to control her fear. That's a lesson she tries to pass on to her clients at Physique Fitness. 
If clients come in with personal issues, she tries to help, using her own experiences to relate. Fitness, for her, is as much about emotional health as physical health. She says she knows from seeing her clients' faces that it's about what's on the inside. 
"Everyone should be able to be healthy," she says. "You just have to pick yourself back up. It's a game changer."