Designers
Betty Parnell Discovered Her Love for Painting in Retirement
After retiring from her career as a school counselor, Betty Parnell discovered a talent and passion for painting. Almost a decade later, Parnell has earned a Master of Studio Arts degree and is a successful regional artist.
By Haley Phillips
Sep 2020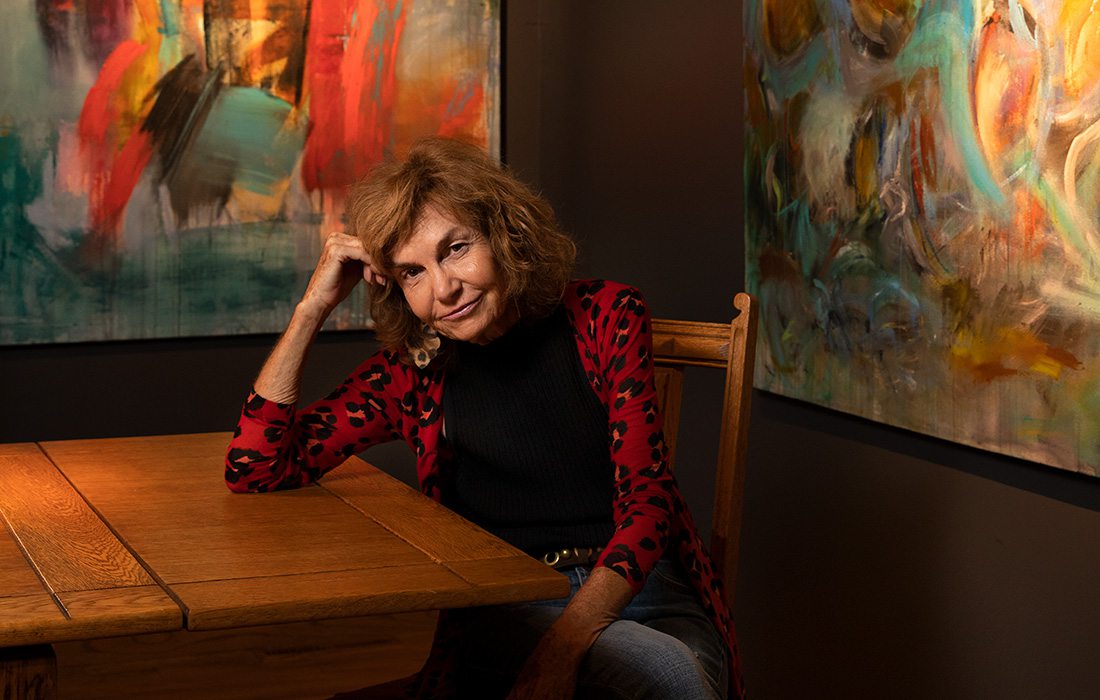 417 Home: When did you first become interested in painting?
Betty Parnell: I hate to tell you this, but I didn't paint. I didn't think that I had an artistic—well, I'm not going to say bone in my body—but I really figured it out when I made a Valentine's painting for my husband. It took me six hours to do it; it was abstract and it was the first time that I really painted. He liked it. When I was in school—maybe there was abstract art out there, but they didn't teach it. When I did start painting, I felt this pull to do it more and more, and it was so much fun. And then, I started getting better. As a Master Gardener, I have played with colors all of my life, in my own garden and working with others. Translating this fascination with color onto a canvas has been a natural extension of my interests.
417 Home: When did you start showcasing in Obelisk Home's gallery?
B.P.: I had some pieces in a friend's house and Nathan Taylor, the owner of Obelisk Home, asked who had painted one of them. She said me, and that's kind of how it started. I had my first show at Obelisk in November 2015, and am currently offering number four, a joint effort with friend and fellow artist Jane Parker.
417 Home: When you first started painting, did you ever dream that you would eventually be selling your art?
B.P.: Never, ever. The thing is I had so much fun, but when you start selling things, I don't think it's as much fun because you get pickier. It's just easier when you're loose and I'm extremely loose, which is probably not the greatest thing but that's who I am. I am probably a little bit more structured than I used to be.
417 Home: Where do you gather inspiration for your paintings?
B.P.: I really don't think about something happy or sad to paint, I just paint because it's there, I feel it, I can do it and I love it. Abstract just spoke to me. Joan Mitchell is one of my most favorite artists and Helen Frankenthaler. They were in the late fifties and I loved what they did. That's really where I started when I got serious [about painting].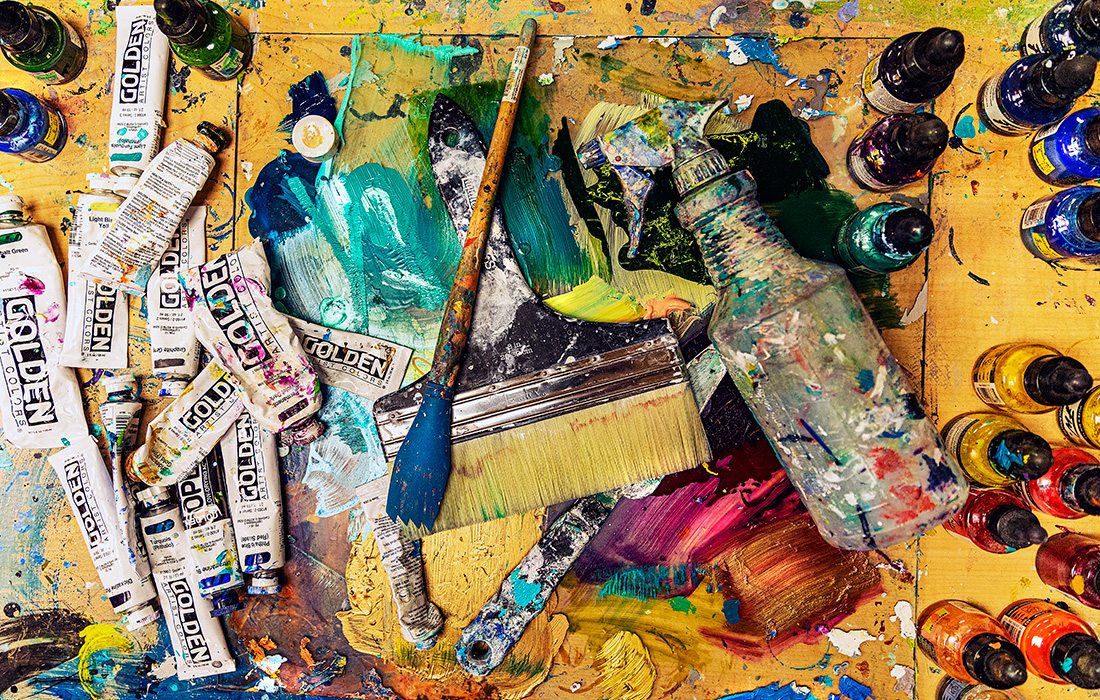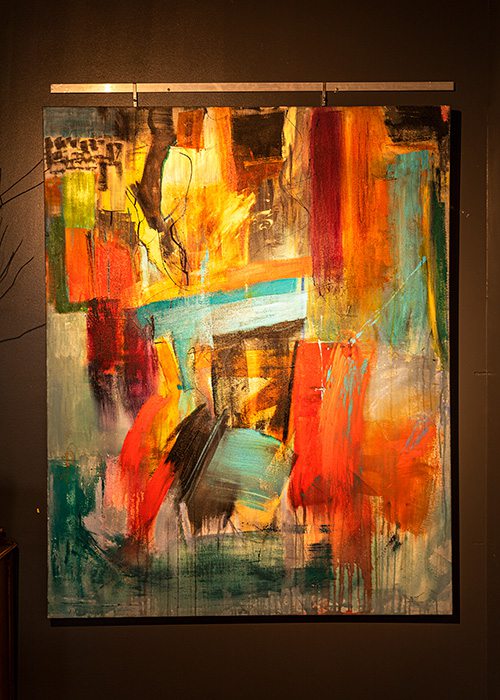 417 Home: Has your sense of creativity spilled over into the style of your home?
B.P.: Yes, it has. My husband—we're both retired now—he's a writer and I paint, so every day he writes and I paint and there's always some creativity going on. It's great for conversation and for sharing and we enjoy it. My husband's also a big photographer so everything in the house is big, the photos are big, the paintings are big.
417 Home: Do you gravitate toward that same abstract style when decorating your home?
B.P.: Yes, I do. A lot of it is abstract and very eclectic. I'm kind of weird, I might like a hundred-year-old piece and then right next to it a canvas that is totally abstract. As I've gotten older, my tastes have changed. I started out really liking old things, and I still do, but now I gravitate toward newer pieces, more on the modern side. That blend of all these things fits together to reflect my taste. The decorating in my home is fun and cozy. We have an old 1940s canoe hung 20 feet up in the living room. There is a mid-Grand Piano and animal print chairs with a leather teal couch. We use our dining room as a gallery. Painted in dark gray, the walls are perfect for displaying. My art is always rotating.

417 Home: Do you have a favorite painting that you've created?
B.P.: Yes, "Drips." It is an 8x8 foot canvas, painted in my garage in early winter with a space heater close by because we couldn't get it into the house! It has a happy new home in Springfield.
417 Home: You discovered your passion for painting later in life; do you have any advice for others who may be wanting to tap into their creative side?
B.P.: Do it! Anything you've ever wanted to do, just try it. You should try anything within the realm of art. I cannot tell you what it has meant to me. I will say it's made my life better in a lot of ways.