Arts & Culture
Where to See Public Art in Northwest Arkansas
Northwest Arkansas isn't just known for scenic views. It's also home to public art like murals and sculptures. Road trip between Bentonville, Fayetteville and Harrison to see it all.
By Jenna deJong
Mar 2021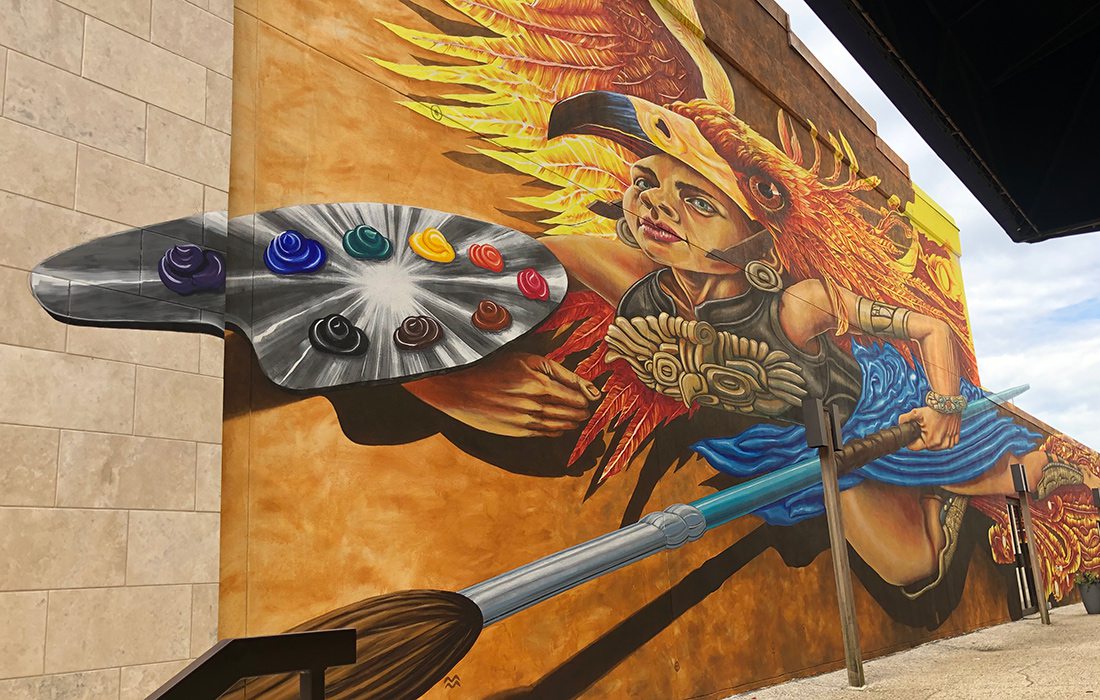 Stop #1: Harrison, Arkansas 
Harrison is home to Arkansas's Scenic 7 Byway and the town has a mural in its honor. "Always Take the Scenic Route" is located near the corner of East Stephenson Avenue and North Main Street. The location is a perfect fit because the mural is situated at the beginning of the 85-mile byway. In total, Harrison has 13 murals. One is a tribute to the many gar species commonly found in Arkansas, and another, titled Gateway to the Buffalo is a nod to the Buffalo River. To find the murals, use the Harrison Convention & Visitors Bureau's site at exploreharrison.com.
Stop #2: Bentonville, Arkansas 
Once you're finished exploring in Harrison, head west for roughly an hour to see murals and sculptures in Bentonville. The City of Bentonville created a map of various points of interest on its website, which you can find by searching "public art inventory" on bentonvillear.com. A few of these artworks are spread out along bike paths, which makes sense since Bentonville is a hotspot for cycling. Hop on your two-wheeler and see the watchful eyes of Always a Pupil along the North Walton Boulevard Trail or Glow along Wishing Springs Trail. Before heading out of town, try to spot a few of the eye-catching bicycle towers made by artist Tylur French. They are aptly named after their colors: orange, green, blue and red.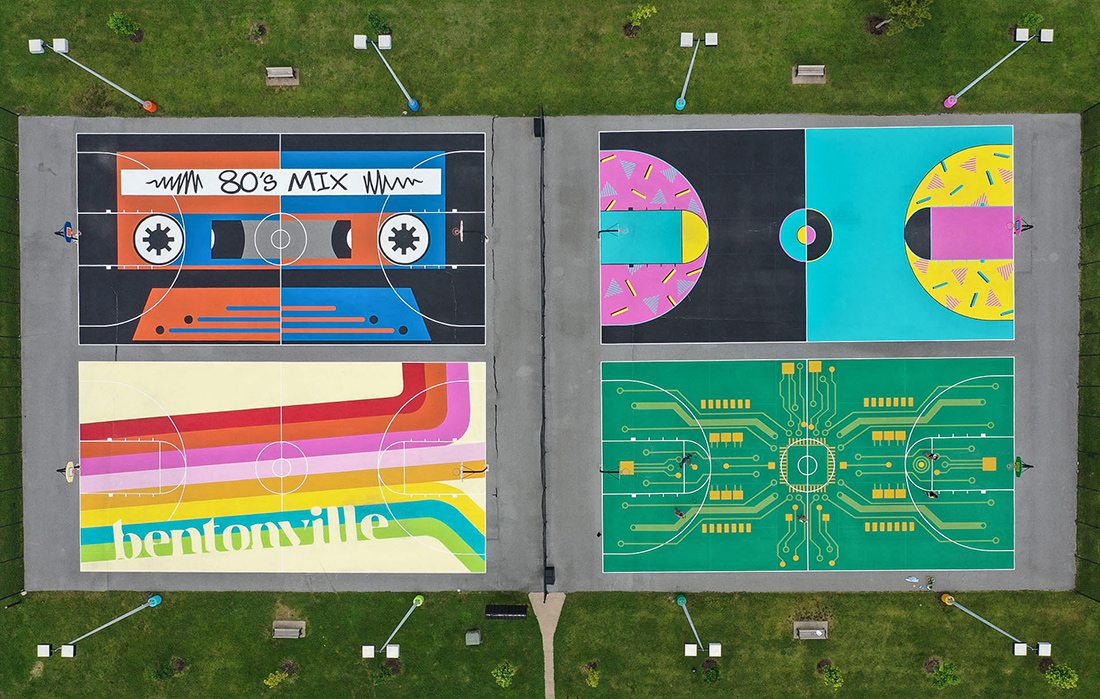 Stop #3: Fayetteville, Arkansas
A lot of Fayetteville's public art installations can also be viewed via cycling, and visitors can choose to walk or hop on an e-bike or e-scooter too. Go for a stroll on the Walkable Public Art Route, a 2-mile route past 13 pieces including the Athena mural by Octavio Logo and Eugene Sargent outside of the Fenix Fayetteville Art Gallery and Fresh Air located on the Razorback Greenway bike trail and painted by artist Jason Jones. Visitors can also take the Bicycle Friendly Public Art Route, a 4.5-mile loop that passes 14 murals and two sculptures, including Castle by Frank Williams, according to the Experience Fayetteville Visitors Center's website. For more info on these routes, search "inspiring rides" at experiencefayetteville.com.