Health
Try Vascular Therapy or Body Sculpting at 417 Body
Plan your next visit to a local one-stop-feel-good clinic in Springfield, MO to help with wrinkles, scaring and laser hair removal.
By Katie Pollock Estes
Feb 2019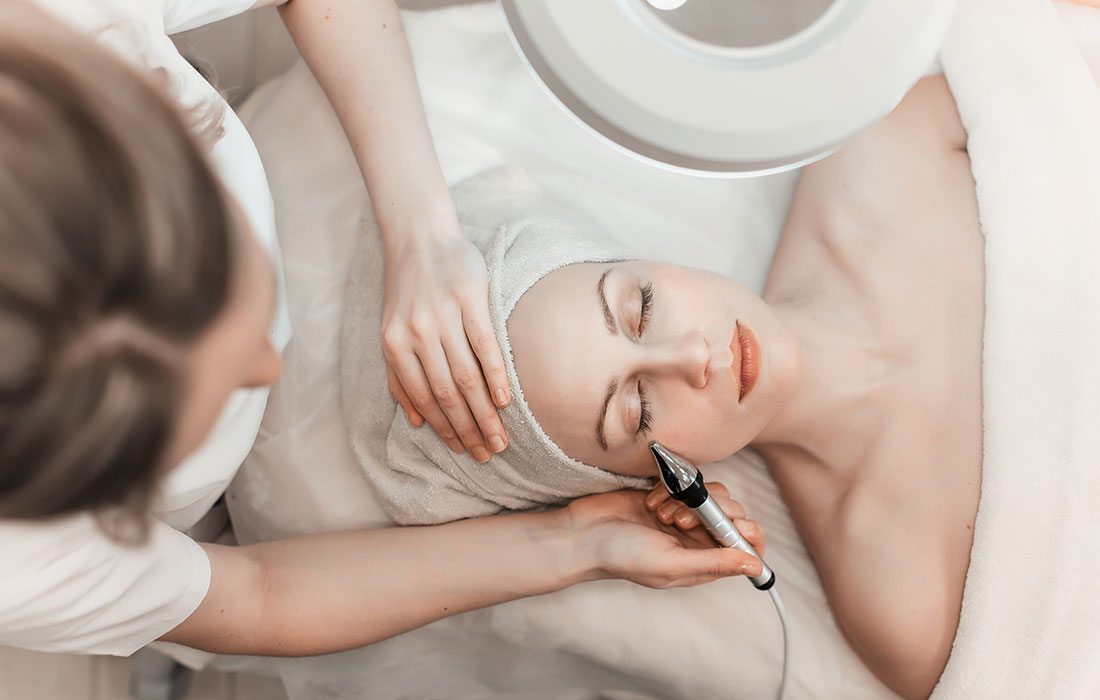 Everybody occasionally has moments when we look in the mirror and spot it—that little wrinkle that wasn't there last week, staring right back at us. Aging is a part of life and, honestly, we're cool with it. But there's nothing wrong with seeking out non-invasive treatments that can  give your confidence a little boost without going under the knife. There's a lot out there, though, so we rounded up some of our favorite treatments at a few of these local spots. Read up, so you can find the body sculpting, laser hair removal, wrinkle therapy and more that's right for you. Are you ready to see what all the buzz is about? 

The Service: Intense pulsed light (IPL) treatment
Where to Get It: 417 Body
4303 S. National Ave., Springfield, 417-882-3800
The Effects: As one of the most popular services at 417 Body, IPL treatments aim to elevate the body's collagen production. Those who receive IPL treatments are hoping to get rid of crow's feet, fine lines on the face and hormonal acne for what McKeen calls an "overall glow." The same rules for vascular therapy regarding sun exposure, Botox and tattoos apply for IPL treatments. 
The Service: Juvederm Voluma XC
Where to Get It: Acacia Spa
4058 S. Lone Pine Ave., Springfield, 417-823-8318, 
The Effects: Juvederm Voluma XC is an injectable gel that can add volume and help revitalize skin that has begun to sag. It lasts up to two years and gives you just enough lift. Acacia offers other varieties of Juvederm, as well, that can add lip volume or smooth wrinkles.
The Service: Microdermabrasion
Where to Get It: CoxHealth Med Spa
3555 S. National Ave., Springfield, 417-269-3000
The Effects: Although this spot does offer surgical treatments and lots more (like injectables), it's also one of many places to get microdermabrasion, a gentle facial treatment that can help with sun damage, acne scars and wrinkles.
The Service: Laser Hair Removal
Where to Get It: Mercy Clinic Medical Spa
1229 E. Seminole St., Suite 310, Springfield, 417-820-9340
The Effects: Among many other surgical and non-surgical treatments available here, laser hair removal is super non-invasive and leads to permanent hair loss. Bonus: It can help with acne scars too.
The Service: Body Sculpting
Where to Get It: 417 Body
4303 S. National Ave., Springfield, 417-882-3800
The Effects: The process breaks up fat cells using a radio frequency vibration, and the heated laser sends the cells to the lymphatic system, which gets rid of waste in the body. The treatment lasts an hour and results are visible as soon as the procedure is finished. Clients notice a tightening of the skin and a smaller waistline, depending on the area treated. Clients can be re-treated as early as one week later, and there are no side effects or scars since the procedure is non-invasive.