Style
Fashion With a Twist
A designer's country roots and urban soul combine to create one-of-a-kind looks.
By Colin Shea Denniston
Nov 2021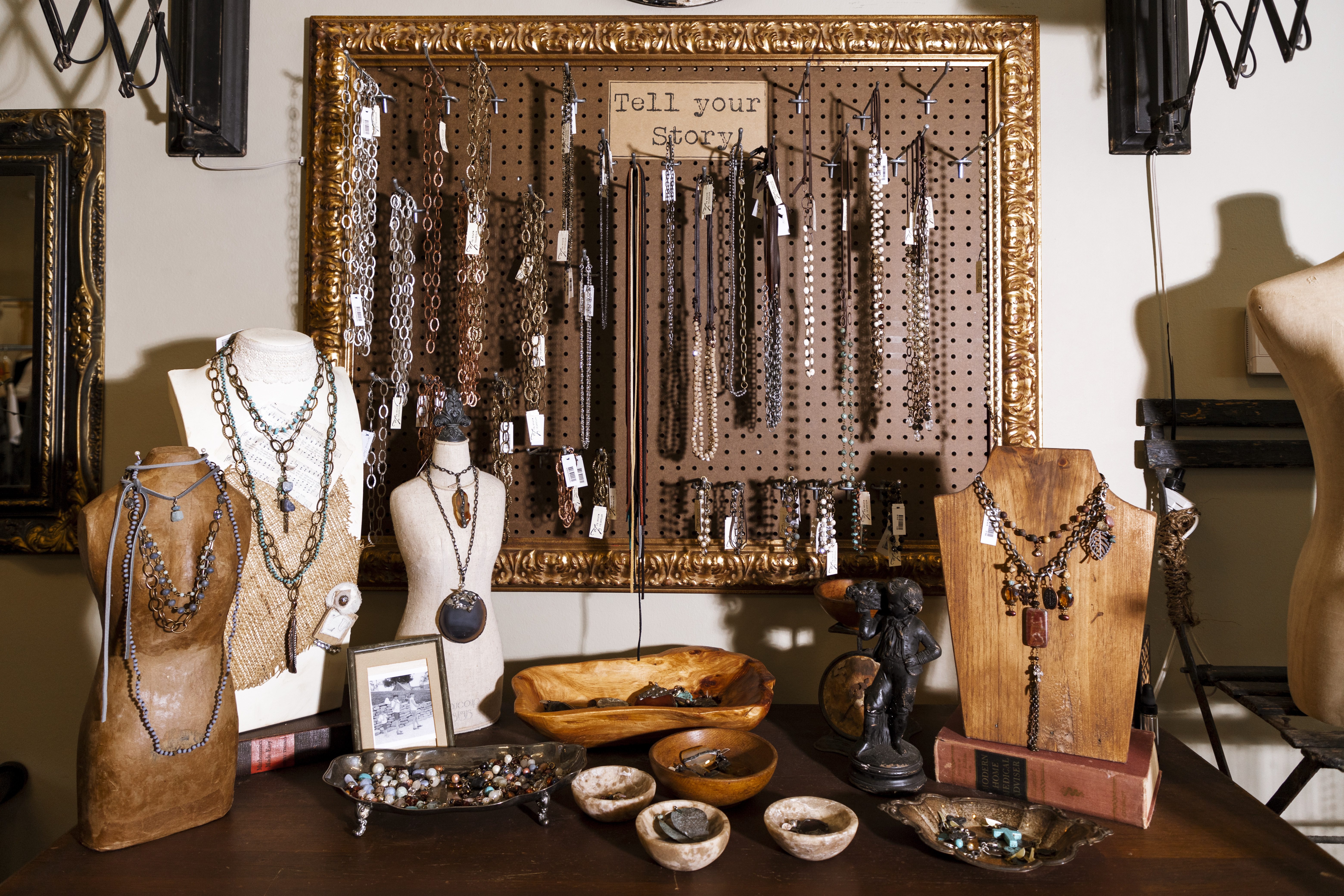 In 2002 Lu Knueven moved to Leavenworth, Kansas and began designing and creating custom jewelry as a creative outlet. "It started at my kitchen table and eventually grew to my dining room table that eventually turned into a store," says Knueven, Owner and Designer of Artistic Works by Lu (1111 E. Republic Road, Springfield), a women's jewelry and clothing boutique located in Leavenworth and Springfield.
The original Leavenworth location opened its doors in 2007. Knueven's sister Carla has lived in Springfield for more than 30 years and is her connection to 417-land. Knueven began offering some of her jewelry at Harrison House Market. "That was my way of introducing my designs to Springfield," she says. By 2019, a Springfield brick and mortar store was born.

At Artistic Works by Lu, shoppers can expect to find clothing and accessories with a twist. "The jewelry is what makes it different," says Knueven. "That's where the twist comes in." Knueven still designs and creates all her jewelry, and a team of three women assembles the creations.
When asked where her inspiration comes from, Knueven says, "It's in the beads. They talk to me." Once a year she travels to a Tucson, Arizona, bead convention for materials and inspiration. In addition to beads, Knueven designs with stones, chains, leather and mixed metals.

In her shop, Knueven combines her jewelry with chic fashions to create her signature free spirited, bohemian aesthetic. "I just love it when women feel beautiful," Knueven says. "I believe in bold personalities, feeling beautiful in your own skin and loving life. That's my whole goal."

Knueven designs new collections by the season and rotates her fashions to complement the designs. "Anyone can change a white T-shirt or black T-shirt into something that's beautiful with just jewelry," she says.