Travel
Getaway to Camdenton
One of our favorite summer road trips is a quick 90-minute jaunt north to Camdenton, where there's plenty to do to fill a fun day away or even a weekend escape.
by Sony Hocklander
Aug 2023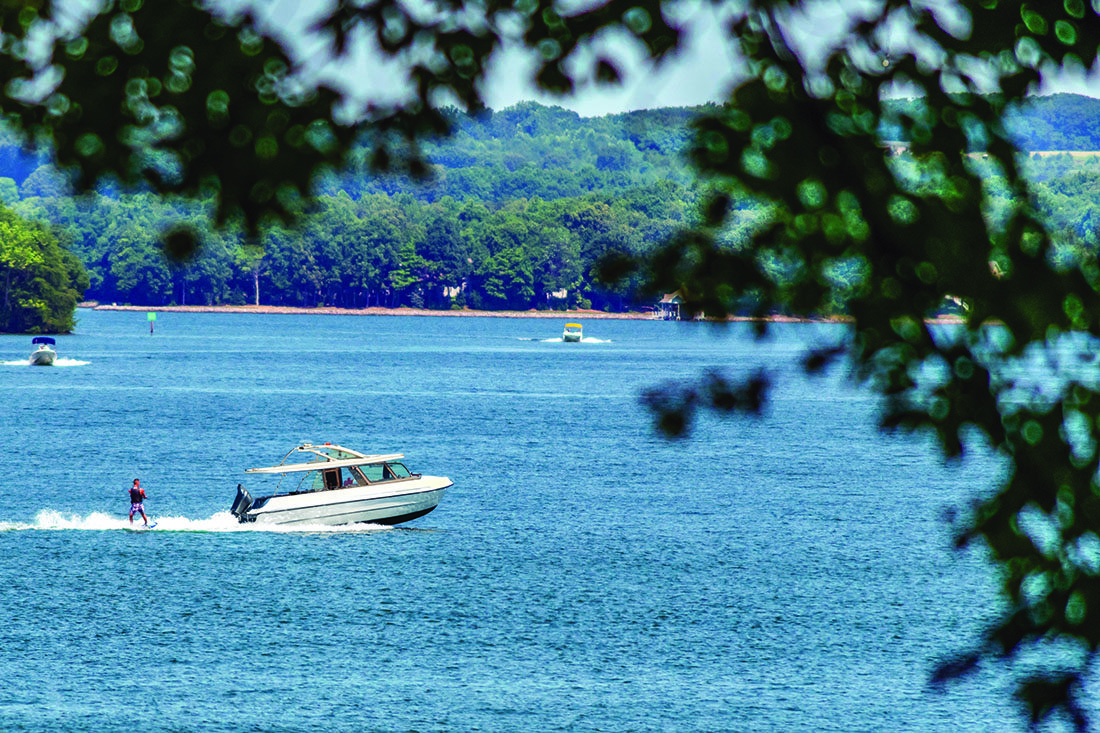 Whether it's the end of a hot summer or a warm fall day, Camdenton makes a great home base for Lake of the Ozarks recreation. Of course, the biggest lure for summer fun is the big body of water, but there's a lot more to lake life than boating. Lake time is slow and easy. There's no need to rush out the door if you feel like sipping coffee with a view. Let the kids sleep in a bit: They'll be raring for some kind of activity before you know it (and there are plenty of ways to keep them busy). If you go to the lake for some adult time, you won't be disappointed either. Whether you go for a day or a weekend, try one of these recreation ideas. 
Make a Wake
Going to the lake for many means getting on the water. No boat? No problem! Whether you need a speed boat for waterskiing, a fishing boat to land your lunker, a pontoon for your party or a wave runner for adventure, you can rent one nearby. Montego Bay Marina & Resort (1629 Resorts Road) is right in Camdenton at the quiet Big Niangua arm of the lake. (You can also rent condos and cottages on the property.) About 15–20 minutes from Camdenton are two more places to rent: Pirates Point (65 Water Ct., Sunrise Beach) or Margaritaville Lake Resort (494 Tan Tar A Drive, Osage Beach).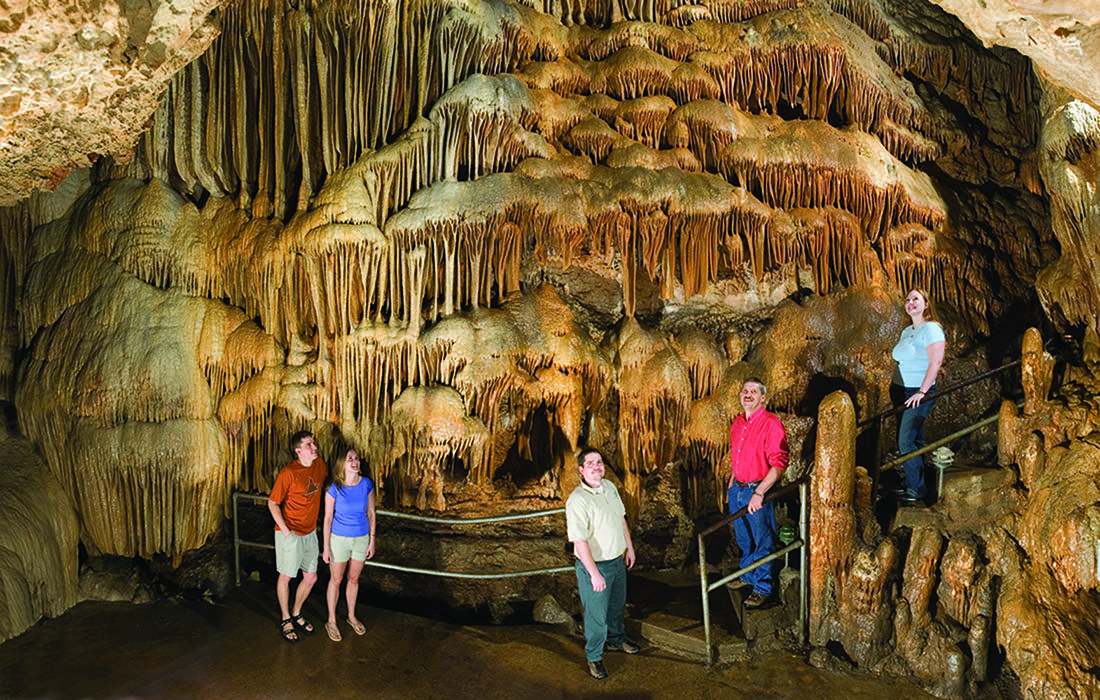 Rock Out
Missouri is famous for geologic wonders and you'll find two great spots in Camdenton to explore those wonders up close. One goes underground with a one-hour guided tour through Bridal Cave & Thunder Mountain Park (526 Bridal Cave Road, Camdenton), named for 1880s Native American nuptials held in the cavern. Visitors can see beautiful formations and the Mystery Lake and even take a Friday or Saturday evening lantern tour through Labor Day. For a free outdoor adventure, choose a trail at Ha Ha Tonka State Park (1491 Missouri D, Camdenton). You'll pass interesting bluffs and rock formations along most trails, and one—the Colosseum Trail—includes a natural bridge.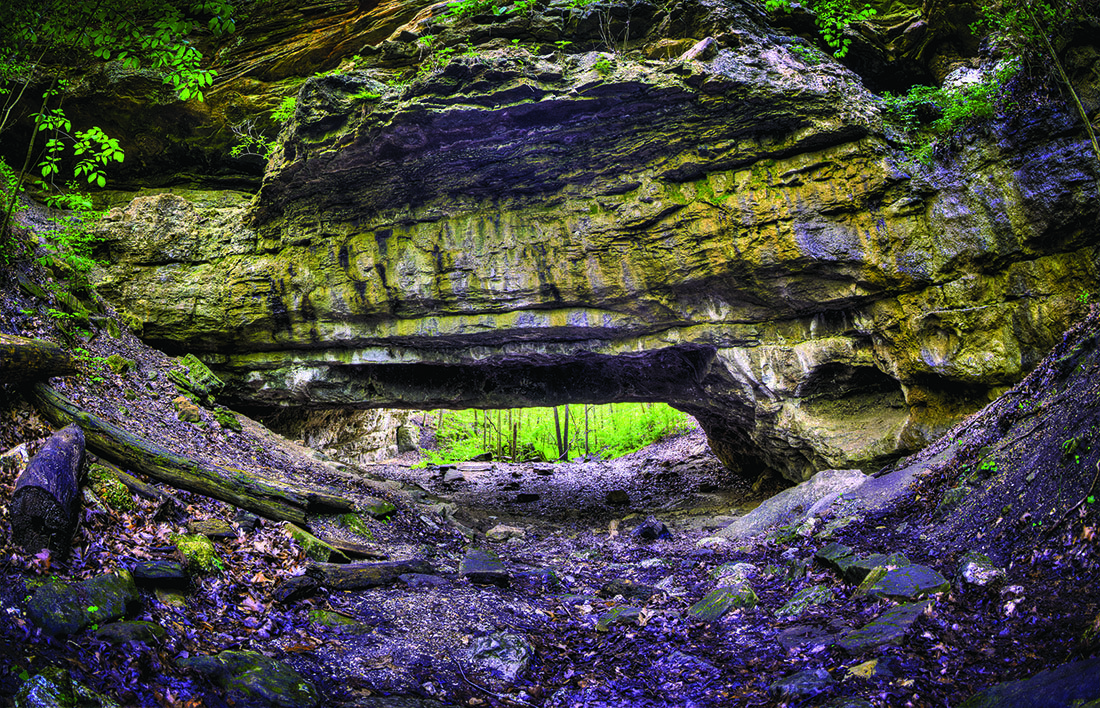 Play & Stay
Sure, there's golf in southwest Missouri. But why not play where it feels like you're on vacation! For a golf resort—where you can also stay—try the Old Kinderhook Resort, Golf Club and Spa (678 Old Kinderhook Dr., Camdenton). Reserve cottages, lodge rooms, villas and more. Or try the Oaks, an 18-hole course at Margaritaville Lake Resort (494 Tan Tar A Drive, Osage Beach), a nearby resort setting—although you don't have to be a resort guest to play golf at either place. You can also play a round at Lake Valley Golf Club (367 C.C. Blair Drive, Camdenton), a membership club that also has guest rates.
Dine & Wine
Start your day with a hearty breakfast at RJ's Family Restaurant (275 West U.S. 54, Camdenton). This no-frills diner serves good homestyle cooking and American fare specials enjoyed by locals and visitors alike. Bring your kids with an appetite. And if you're spending a no-kid weekend at the lake, end your day at Seven Springs Winery (846 Winery Hills Estate, Linn Creek), about 10 minutes from Camdenton on 160 rolling acres. A stone patio and covered porch with a beautiful view is the perfect place to enjoy a Missouri wine, microbrew or sangria. The winery also offers a menu of nibbles, salad, sandwiches, wraps, burgers and more. And if you didn't leave the kids at home, there's a menu for them, too.