Weddings
Ali Suman & Rick Peery's Romantic Wedding
After meeting while going to school together in Ozark, Ali Suman and Rick Peery knew their love was meant to be. They married March 7, 2020 at Venue on Brick in their hometown.
Jan 2021
Ali Suman and Ricky Peery met when they were still in high school. They both went to Ozark and were working together at Price Cutter Plus. "We just clicked," Ali says. Ricky had graduated before Ali and was waiting on her to go to college together at the University of Arkansas. "I am a pretty laid back person; I prefer intimate moments over anything else," Ali says. Ricky knows her and knows that, so he made sure the proposal was as personal as it could be. "He proposed after a day spent with family," Ali says. Once Ali arrived home, pictures of the couple from the six years of their relationship lined the hallway to create a trail that led her into the backroom where he proposed.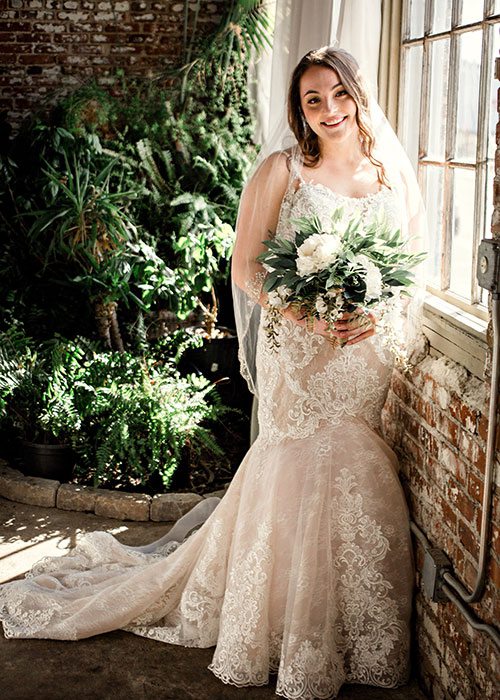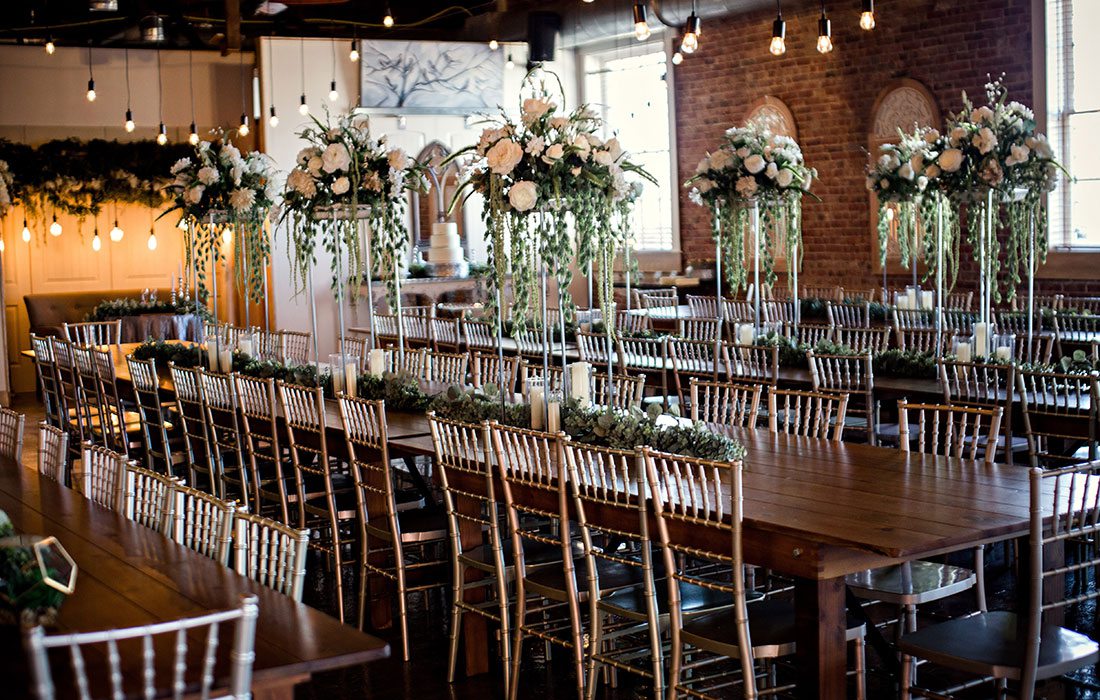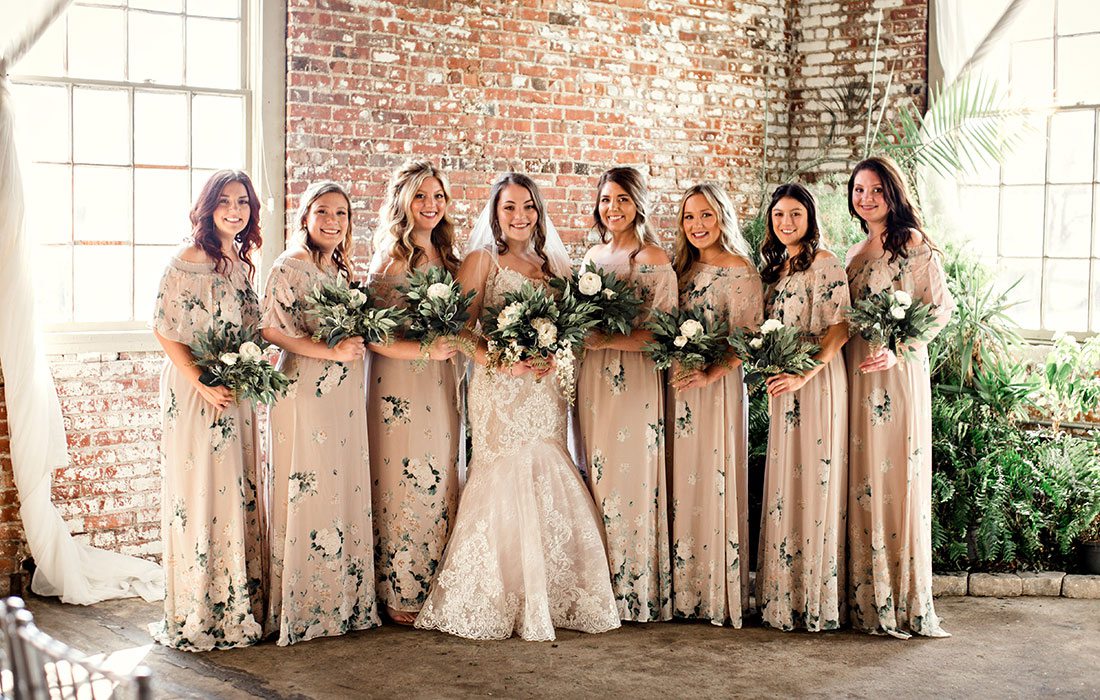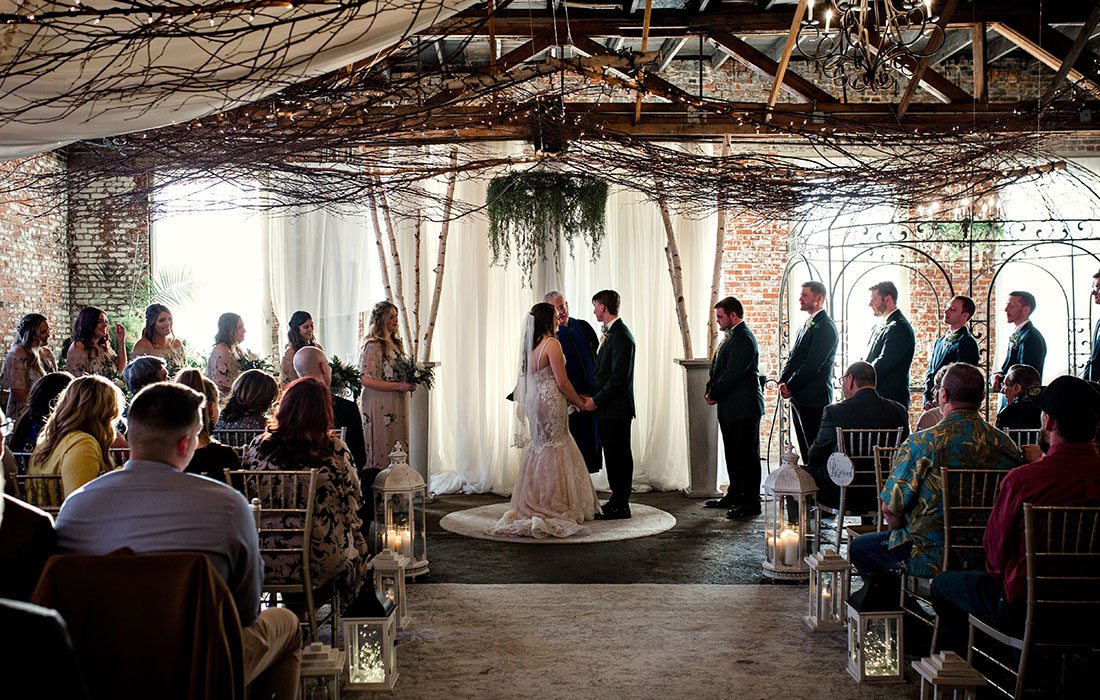 Ali and Ricky got married in March 2020, at Venue on Brick in Ozark. "I had toured one venue before, but I loved the rustic, antique atmosphere of the Venue on Brick," Ali says. "The owner, Lisa Lane, she was very laid back and really listened to my vision." In planning their big day, Ali and Ricky combined two major areas of their lives and relationship by getting married in their hometown and by having their friends from college in their wedding party.
After their ceremony, Ali was so excited to visit with friends that when she raced up to one out-of-town friend, Ali spilled a full glass of wine on her wedding dress. "She was visiting from Texas, and I was so excited to see her that I immediately ran up to her," Ali says. "She was holding a glass of red wine and somehow it ended up spilling all over my dress." Luckily, being as relaxed as she is, and thanks to all of the mothers and friends surrounding her, Ali was able to get the stain out of the gown. "Your wedding is supposed to be the best day of your life; you can't let the small things like red wine being spilled all over your dress ruin it," Ali says.