Camping
Cooking Over the Campfire
Cooking outside has its challenges, but with creative planning and some preparation, you can enjoy a gourmet al fresco meal.
By Adrienne Donica
Oct 2018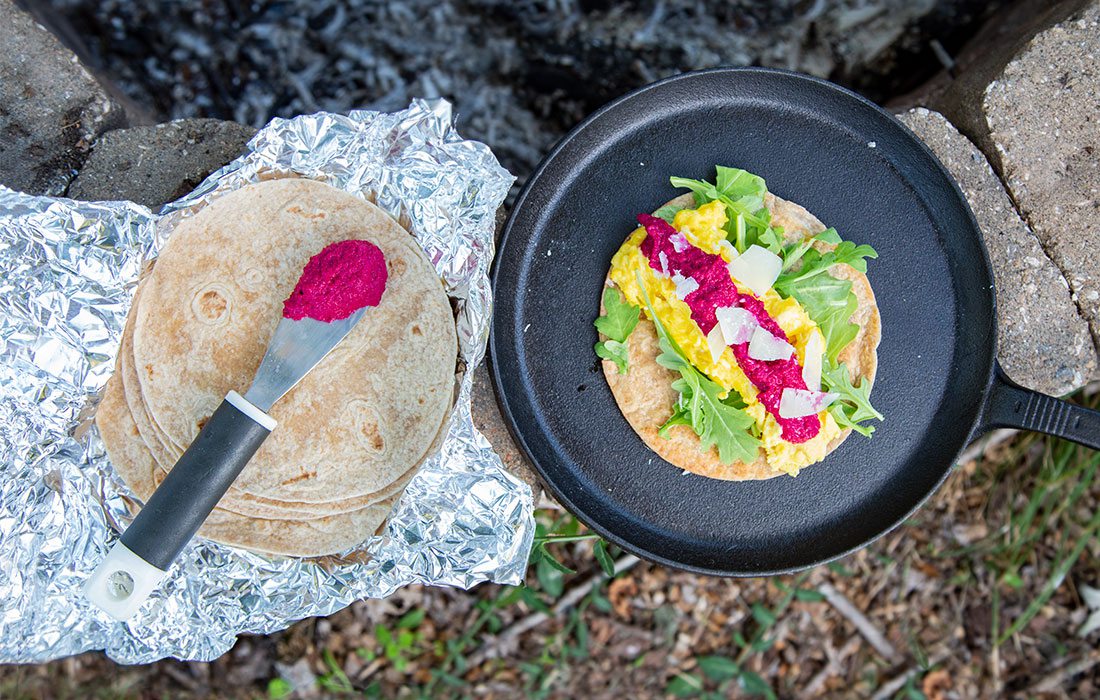 Brandi Keltner developed her love of camping and cooking from her mother, Robin Viles. When Keltner was growing up, the family would camp around Table Rock Lake and Lake Taneycomo. It was on those trips that Keltner watched her mom make hearty meals—biscuits, bacon and eggs, among other dishes—over the campfire. Viles moved to South Carolina in 2017, but Keltner is carrying on her mom's campfire cooking legacy on trips with her fiancé, Scottie McElroy, and occasionally their friends. 
"I want to create meals that not only taste great and are healthier but are also a little more gourmet-ish when it comes to camping," Keltner says. Despite having years of experience, she feels she honed her techniques at home. "That's because the biggest part of the process is that preparation, and… I feel like, for me, that will make or break amazing meals. But I think the key is to bring things that are multiple use." 
For example, Keltner typically makes a quinoa tabbouleh before camping trips, which the couple can eat as a side dish, use to make fried rice or add as an ingredient in burritos or tacos. Keltner will also cut, season and, for longer camping trips, freeze meat ahead of time, so it's ready to cook when they get to camp. Beet hummus is another staple that the Springfield resident makes ahead of time and packs. Keltner says the healthy recipe is excellent as a side dish or a topping to an entrée. Best of all, it's lasting fuel to keep you adventuring for longer.


Camp Kitchen Accessories
Pack: Keltner and McElroy never leave for a camping trip without honey and good coffee.
Store: Keltner uses Nalgene storage containers to keep food dry and secure in their cooler.

Cook: Although Keltner prefers to cook over a campfire with her own grate, she and McElroy also have a two-burner stove and an MSR Reactor stove.


Plan Your Trip
Pick a camping destination and keep planning out the details. Use each of the stories below to prep yourself for a great trip.