Things to Do
Enjoy a Bonfire at Rutledge-Wilson Farm
What's fall without sitting around a bonfire on a cool fall evening? Come enjoy this fall favorite at Rutledge-Wilson Farm Park.
By Jamie Thomas
Oct 2020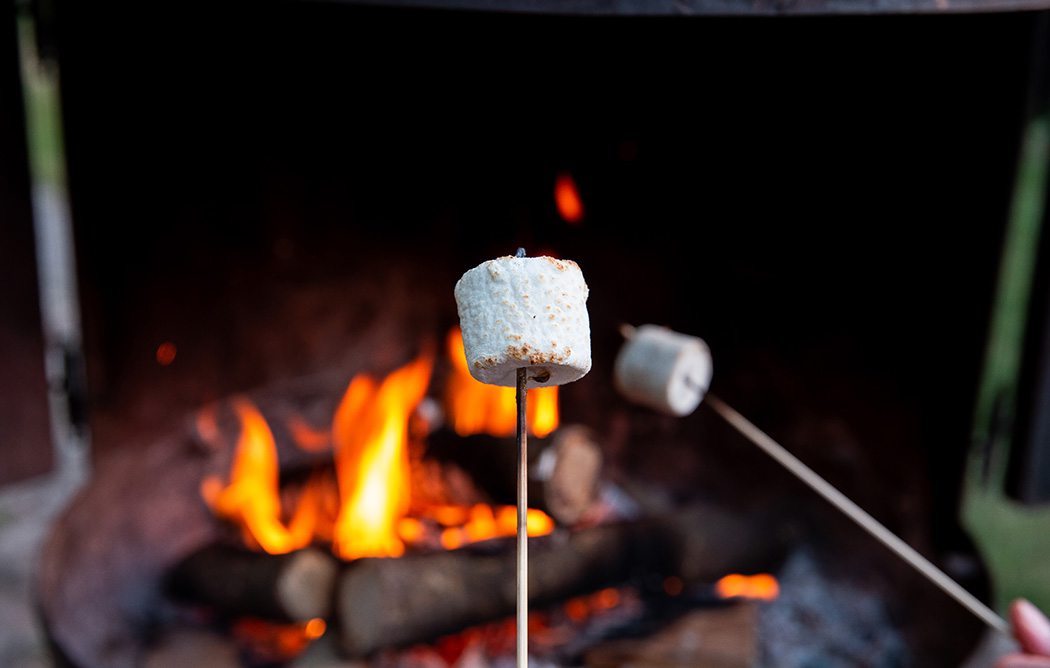 There's something magical about the warm glow of a bonfire in the fall. Sitting outdoors with a fire flickering in the middle of a lively conversation, embers dancing and swirling up into the autumnal evening air. The crackling and popping of the timbers as they burn away to cinders and give off that distinctive firewood scent. If you've missed gatherings and social events, a bonfire-lit evening out at Rutledge-Wilson Farm Park (3825 W. Farm Road 146, Springfield, 417-837-5949) is just what you're looking for.
Rutledge-Wilson Farm Park, the more-than 200-acre plot owned by the Springfield-Greene County Park Board, is home to friendly farm animals, a farm-themed playground for the kids, crops, gardens and a 1-mile trail that's part of Wilson's Creek Greenway. Year-round, the park hosts a variety of events, from gardening demonstrations to full-on farm festivals. 
This year, like a lot of other large events, the annual Harvest Fest that happens in the fall was canceled due to the COVID-19 pandemic. Fortunately, the park has remained open and able to accommodate smaller events, which means you can still pick a pumpkin, explore the corn maze and enjoy a night at the farm and book space at one of the three fire pits. Just keep in mind that, for the time being, events are limited to a maximum of 25 people.
The three fire pits can be rented for $40 an hour each with a 2-hour minimum, and available time slots are noon–2 p.m., 3–5 p.m. and 6–8 p.m. Keep in mind that after 5 p.m. there is an additional after-hours fee of $125. The staff at Rutledge-Wilson will also start the fire and add wood to keep the bonfire burning throughout your gathering. There's seating too, but you're free to bring extra seating if you need to—along with your own food (you'll have to bring your own utensils and sticks for roasting).

What are you waiting for? We've all been somewhat socially starved this year, and a small gathering around a fire in a picturesque local park sounds perfect.