Things to Do
Fun Golf Outings in Southwest Missouri
From mini golf to driving ranges to full-blown pro courses, southwest Missouri is one of the best regions to practice your swing. Use this guide to work your way from newbie to master!
By Jenna DeJong
Jun 2020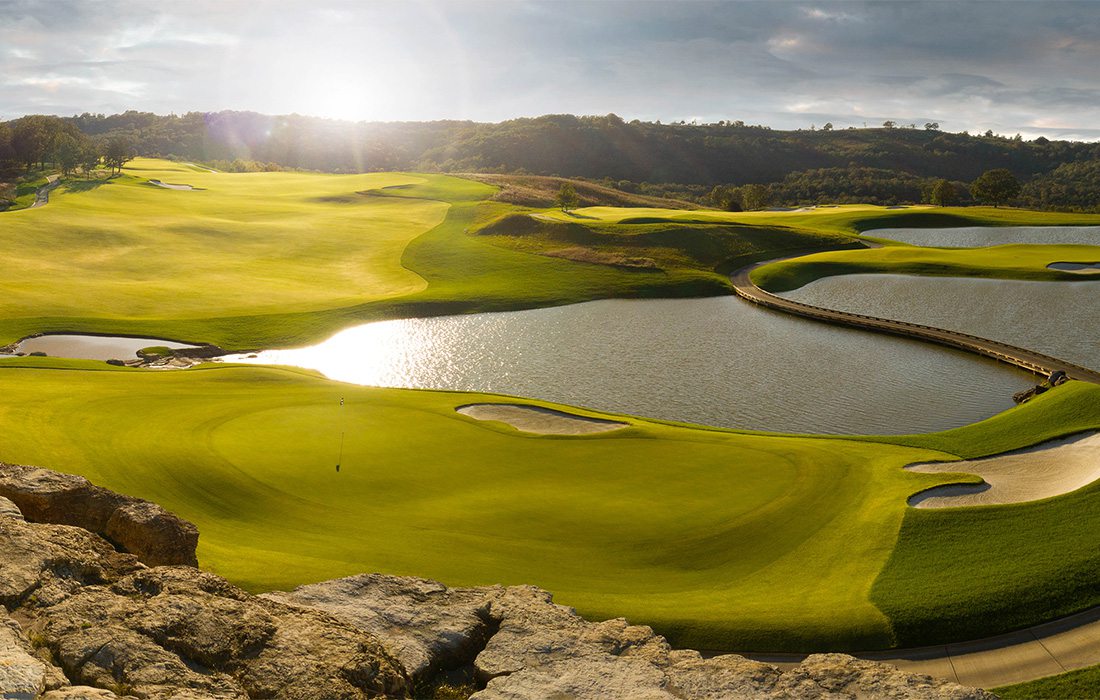 Practice at a Par-3
Feel like you've got a handle on your swing? Test it out at Top of the Rock Golf Course (150 Top of the Rock Road, Ridgedale). This is the first-ever par-3 course to be included in a professional championship, so why not use it to take your skills to the next level? Before you go, get a peek at every hole online. Short descriptions of each hole are listed on the course's website. Once you are finished playing, celebrate another day of practice with a margarita at the on-site restaurant, Arnie's Barn.  
Play like a Pro
You don't have to be a hardcore golf fan to know who Tiger Woods is, and you don't have to be a hardcore fan to appreciate that Woods chose the Ozarks to design his latest course. Called Payne's Valley (1250 Golf Club Drive, Hollister), this course is a tribute to Missouri golf legend Payne Stewart. In collaboration with Johnny Morris, this is Woods' first and only public access golf course. The property is breathtaking, complete with water features and large fairways and greens.