Trails
Cycling Forward with Springfield Youth Cycling Club
Cycling on one of the many southwest Missouri trails offers more than just health benefits—there are benefits to the community as a whole, too. A great example is the Springfield Youth Cycling Club.
By Jamie Thomas
Jun 2022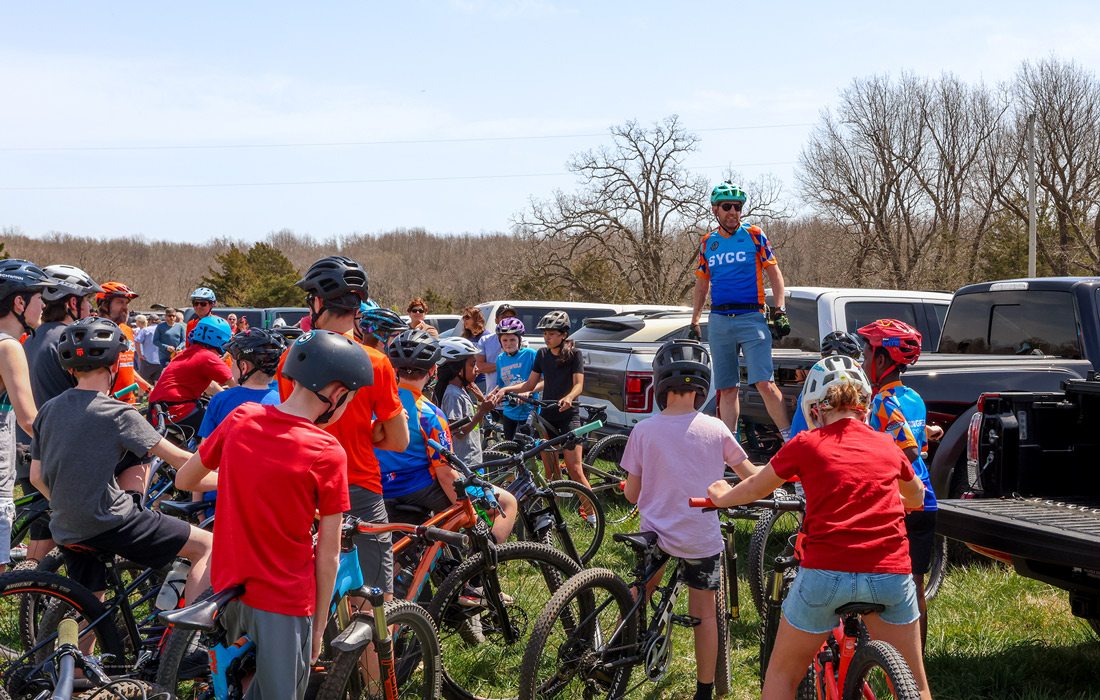 The Springfield Youth Cycling Club (SYCC), which is part of the National Interscholastic Cycling Association (NICA), was started in 2018, and has been adding to their ranks every year since. In 2021, a team of 55 students from the club took part in the State Championship Race and the Overall League Championship at Binder Lake, just outside of Jefferson City along with 20 other teams from statewide. The event saw a total of 412 students compete, according to Missouri NICA League Director Chris Mileski.
"You can tell he's proud to be a part of this team, win or lose," says Mary Kromrey, executive director of Ozark Greenways, about her freshman son's participation in the SYCC. "It's just been a remarkable experience. And it's got us camping again!"
Ozark Greenways is the official financial sponsor for the SYCC. "[We] help with donations and when they need tents and that sort of thing," says Kromrey. "That was because they experienced so much growth." Kromrey says community interest in cycling was already on the rise before 2020, but the events of the last couple of years led to a additional spike in enthusiasm for the outdoors. "The majority of our community's kiddos went on spring break and then didn't go back until the following school year," she says. "There was just so much of our youth utilizing our parks and trails during that time. I think that just even further added to that momentum."
Kromrey highlights the benefits of a club like the SYCC and its involvement with NICA that go beyond just the immediate benefits of cycling. "It's the sum of all of the parts," she says. "We have parents and families that are traveling with these youth athletes [for races] just like any other youth sports activity. [They] camp, some of them stay in [our] hotels, they're looking for places to eat and to accommodate these huge teams. So it's definitely bringing in income and resources to our community."
In fact, 417-land will be hosting at least one race in October of this year, according to SYCC head coach Minor Baker. "We'll definitely be hosting a race weekend at Two Rivers Bike Park in Highlandville," Baker says. A former elementary school teacher who now teaches in Missouri State University's elementary education program, Baker has been cycling most of his life. "I'm a regular cyclist both on the road and on local trails," he says. Baker originally got into the SYCC because his three sons were eligible to participate and enjoyed riding, and he soon became head coach. "I'm a teacher and a cyclist, so combining those two is the perfect fit for me."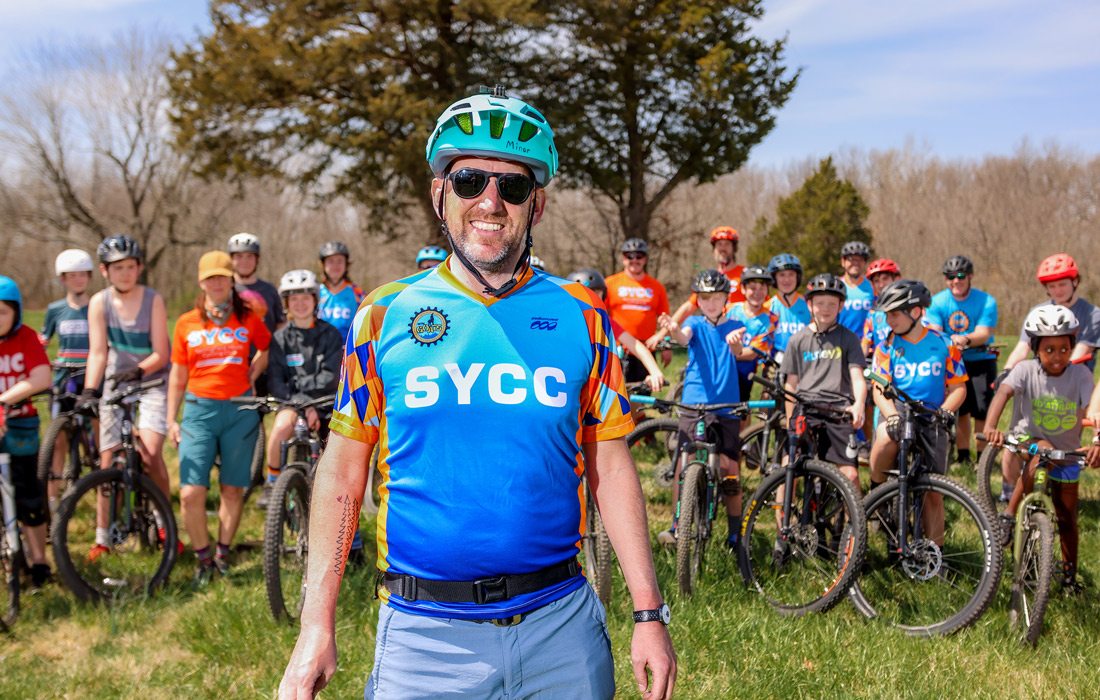 "Cycling has always been something that kids do," says Baker. "But it hasn't been until relatively recently that organizations have recognized that there are lots of youth out there riding and tried to find a way to turn that into community participation [...] I think 2020 really supercharged that experience because all of a sudden we were all looking for things to do that allowed us to be outside and distant from one another. Cycling was the perfect activity for that because you can be near people and participate and enjoy things together, but you're never too close."
Even as the community has gradually returned to normal, both Baker and Kromrey have seen sustained interest in cycling and participation in the SYCC, and expect it to continue. "I guess this year will ultimately be the true test," Baker says. "Once you get to a point where there's a critical mass of kids participating it just facilitates more kids, and I believe we are at that point where student athletes are really engaged now."
The engagement of student athletes in the SYCC is an essential point for both Baker and Kromrey, who emphasized the passion and degree of involvement of all the kids taking part. "I cannot sing the praises of our student athletes enough," says Baker. "They're just a great group of kids and they do a great job of making everybody really feel welcome, from sixth grade all the way through 12th."
"You need to meet these kids," says Kromrey of the club members. "You'll never be the same, they really are remarkable."
The SYCC is available for students in grades 6–12, including home schooled students,  starting in the fall. You can get in touch with Minor Baker via email or on Instagram at @sycc_missourimtb, or find more details on the website.