Weddings
Christa Hake & Brandon Kimbrough
An awkward blind date and a long-distance relationship were no match for this couple's love and chemistry, commenced on June 24, 2017, at the Stone Chapel.
By Karen Bliss
Dec 2017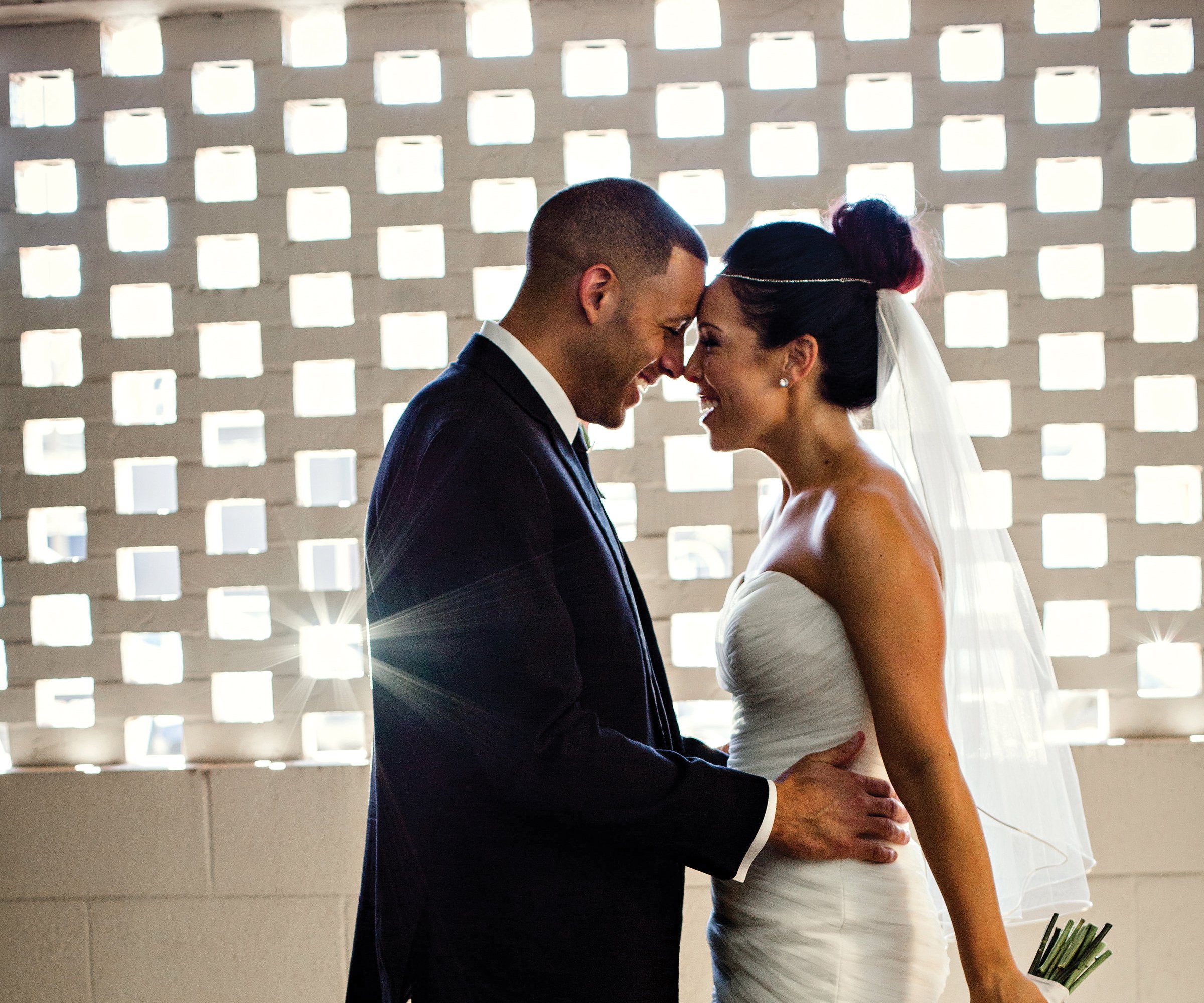 Blind dates often get a bad rap, but for Christa Hake and Brandon Kimbrough, a blind date, set up by friends, helped them find each other.
Christa lived in Leigh, Nebraska, and Brandon lived in Springfield, so they never would have met naturally. But, when Christa came to visit one of her best friends who had just moved to Missouri, her friend and Brandon's sister insisted on setting them up.
"The time we met, it was super awkward," Christa says. "I talked to his sister more than him. My friend and his sister went to the bathroom strategically to give us time to talk. I thought he was polite, a gentleman and handsome, but I didn't really get to know him."
But after the blind date, Brandon asked for Christa's number, and, after they spent more time together, they hit it off. After dating long distance for a year, Christa and Brandon decided they wanted to be closer together, so Christa moved to Springfield.
The day before the wedding, which Christa planned herself, every detail seemed to go wrong, Christa says. But, the day of the wedding, she only felt joy and happiness because she knew she and Brandon were meant to be.
"It just worked," she says. "Everything worked out. That's really the story of us. We came from long distance and met each other in this crazy world of connections that we had, and it worked. The wedding day just worked and everything fell into place."
The photography really captured the happiness and joy of their wedding, Christa says. Christa and Brandon still live in Springfield. Christa is a third-grade teacher at Ozark West Elementary, and Brandon is an assistant men's basketball coach at Drury University.—Karen Bliss