Home Profiles
The Rustic Elegance of a Springfield, Missouri Lodge
Step inside this custom retreat filled with unique details and personal touches.
By Colin Shea Denniston
Sep 2021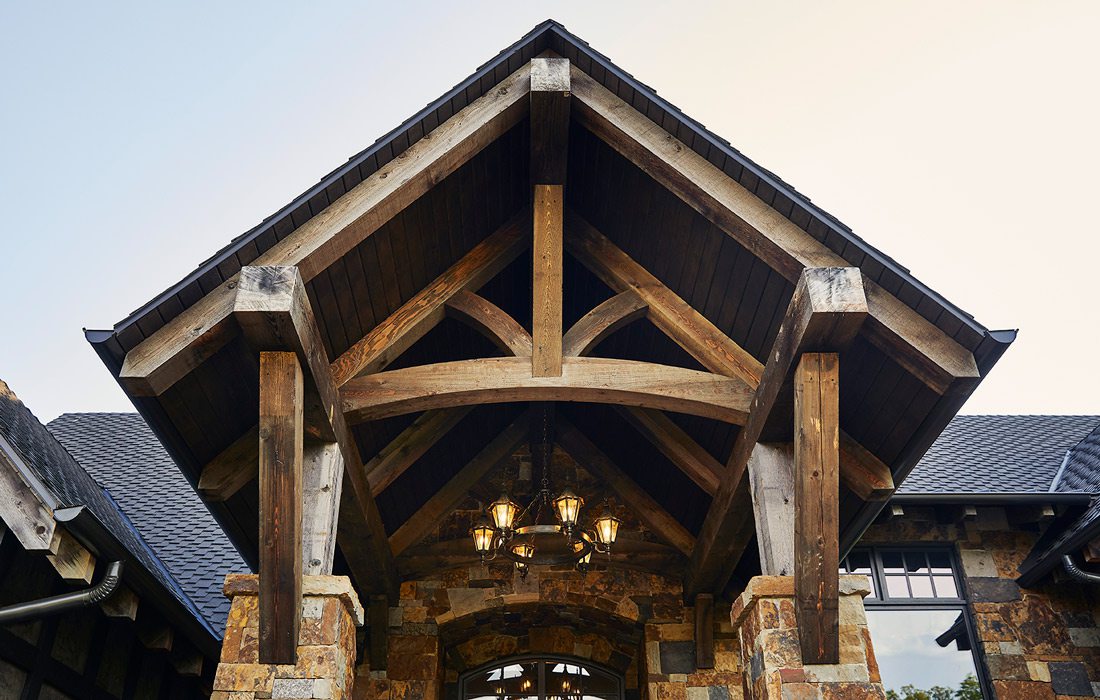 Tasked with creating a home for a couple with opposite design tastes, designer Erica Lea Hendrix of Erica Lea Design Studios­—along with builder Rick Ramsey of Rick Ramsey Design Co. and Jason Thompson of JL Thompson Design Group—created a grand yet inviting custom home that has been thoughtfully coined "The Ozarks Lodge."

According to Hendrix, the husband's style was influenced by a long career in the hunting and fishing industry, while his wife was drawn to a more French aesthetic."He was passionate about the rustic flavor of the house and that detail portion of it, and she wanted something more traditional," says Hendrix. "And so to marry those two styles together we created some rules for ourselves."
Rule No. 1: the architecture and anything fixed to the home would be rustic in detail, and the furnishings would lean more ornate and traditional. Hendrix placed delicate antiques against dark woods and plaid fabrics across from natural stone, creating a rustic yet lived-in quality in the home.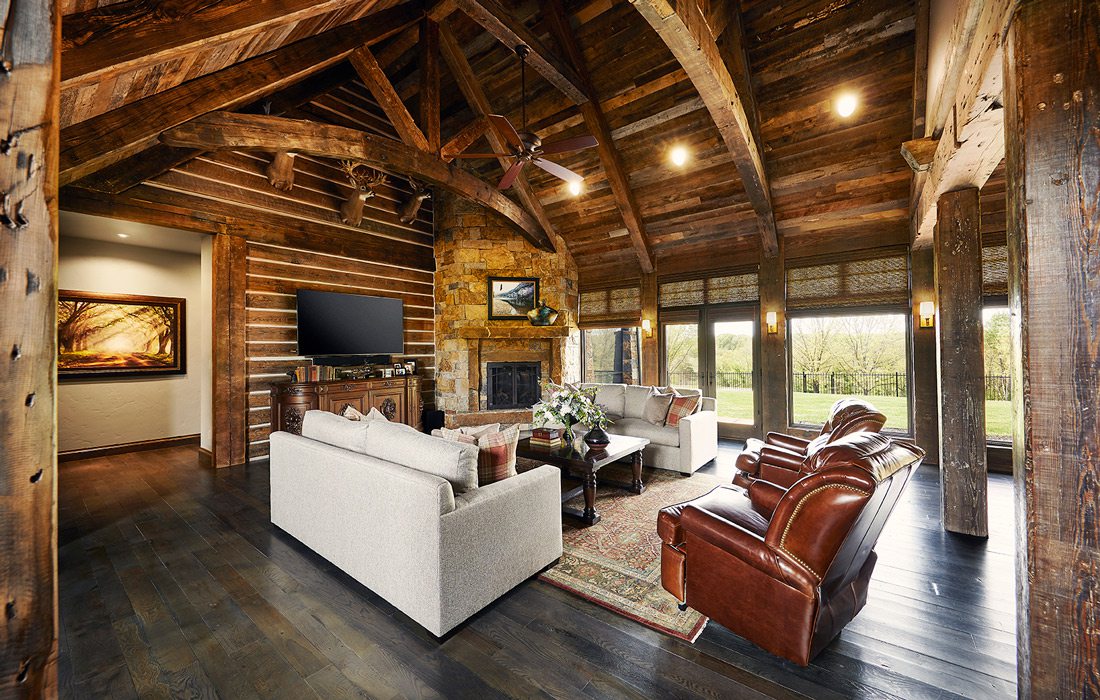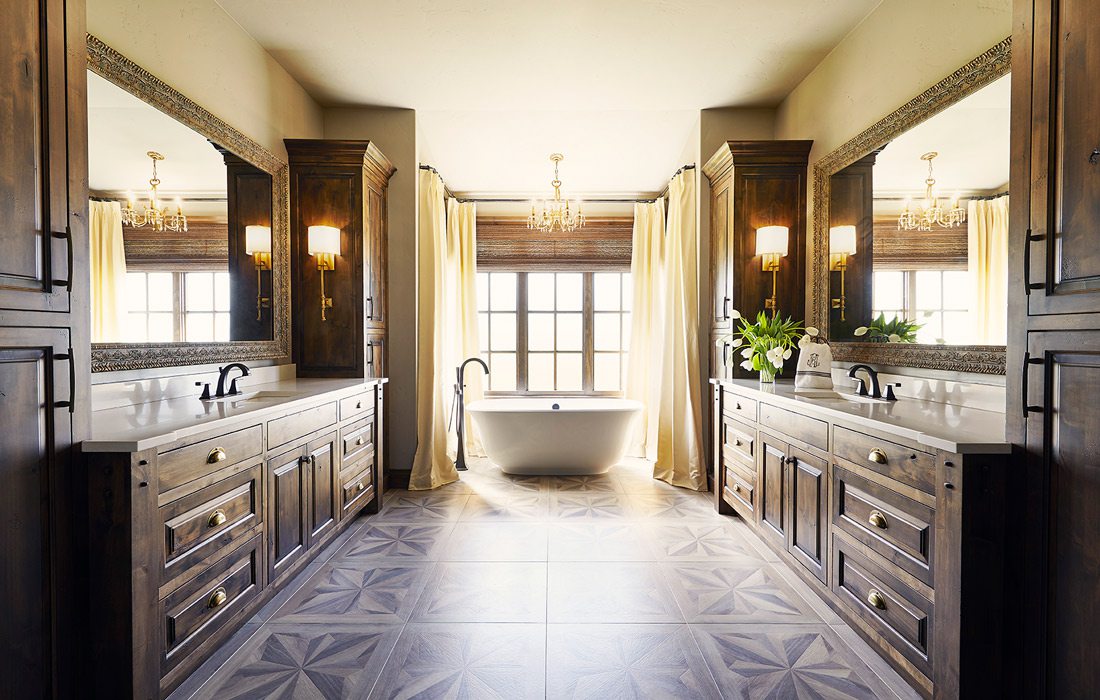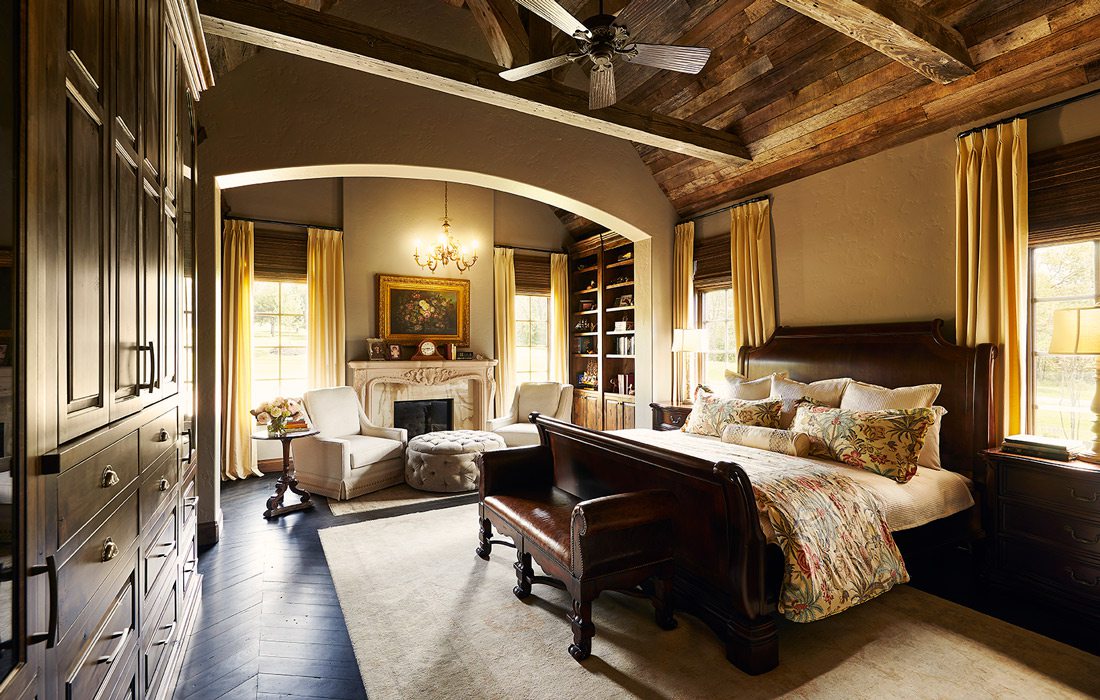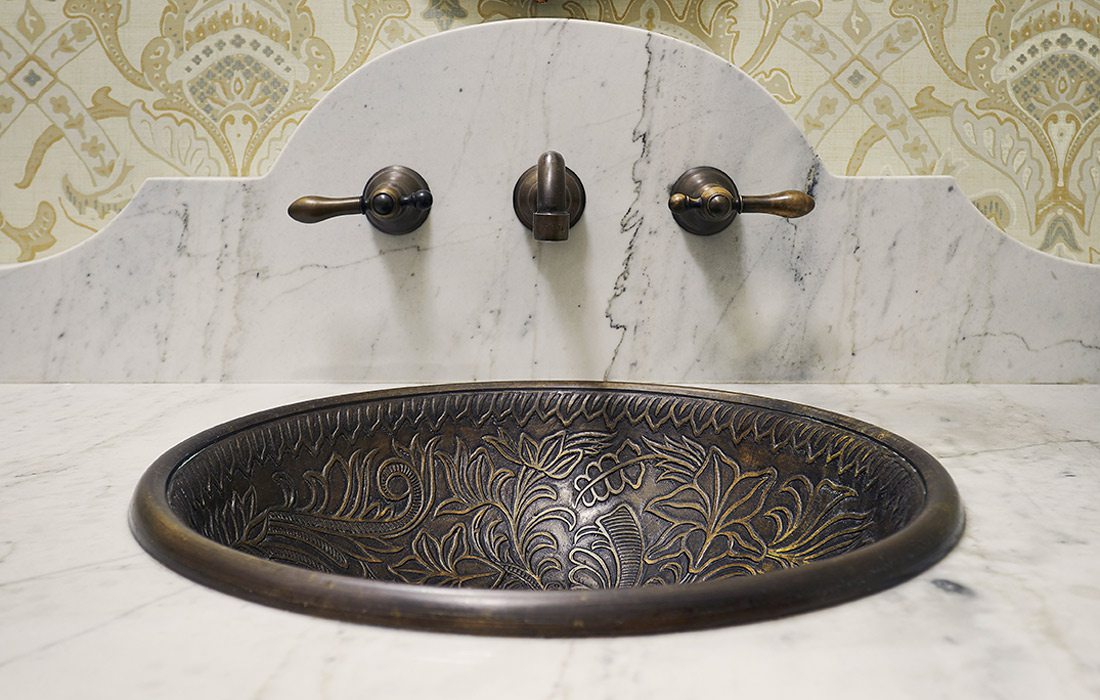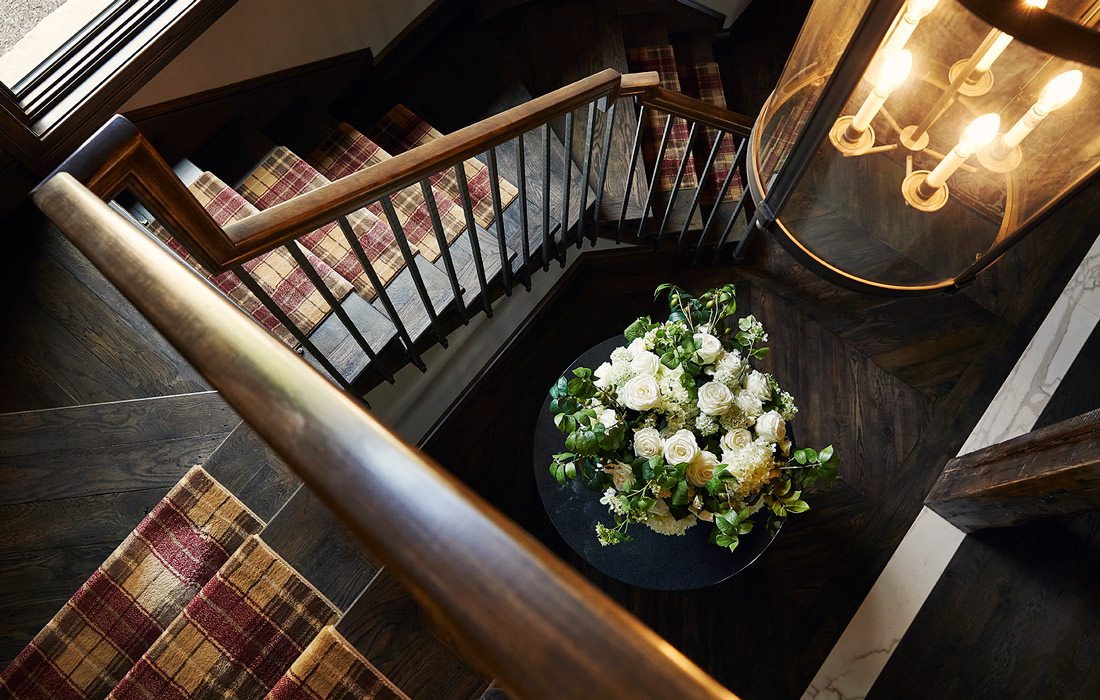 While touring the homeowners' existing home, Hendrix had found that, while they weren't attached to any specific furniture pieces, they did have a large personal collection of figurines, memorabilia and photographs that they were passionate about showcasing. Not included in the initial design but part of the final product was a dual-sided, fully lit cabinet with glass on both sides, situated between the office and the hall. It creates the perfect place to display the couple's treasured items from across the globe. 
Custom touches and unique details are peppered throughout the home. The entryway features a chevron-pattern reclaimed wood floor with a marble inset. Stone posts and lintels are placed above the stove and fireplace and an antique chandelier hangs above the couple's bathtub. "We layered detail after detail after detail, and the clients just said yes to everything," says Hendrix. While the home is a different style than any Hendrix and her team had worked on previously, the homeowners are what made the project memorable. "These clients were so gracious in hearing what I had to say and trusting me as a professional that it was really a dream," says Hendrix.