Outdoor Spaces
A Modern Victorian Garden
Victorian touches and a cutting garden filled with colorful blooms are the highlights of Pat and Alan Ware's lush backyard space.
by Tessa Cooper
Mar 2023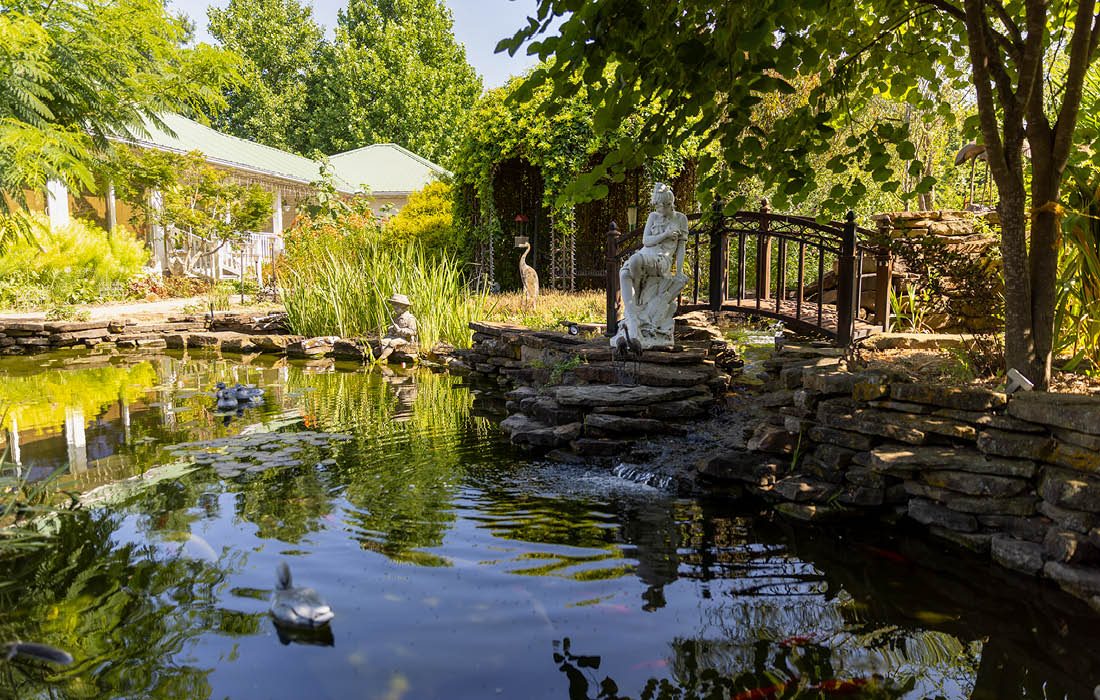 With its combination of contemporary and antique touches, the garden at Pat and Alan Ware's home makes you feel like you're stepping into an elusive time period. 
Here, heirloom perennials surround a zen-like pond. Crossing over the pond's bridge, you can peer down and see floating water lilies and time-worn statues. It's like a real-life setting of the classic Victorian novel
The Secret Garden
.
The Wares have spent nearly four decades cultivating their enchanting garden, and they even rebuilt their home and landscaping features after a tornado damaged the area in the early 2000s. Pat specifically chose plants that produce abundant blooms, and she lovingly refers to it as her "cutting garden."
She especially loves heirloom plants, and her aunts gifted many of the ones in her garden. "I've also dug up plants from old homesteads from most of the abandoned farms around here," she says. "I grew up here, so I know whose place they came from. So I've got one Helen's plants under one tree and [a different] Helen's plants under another tree."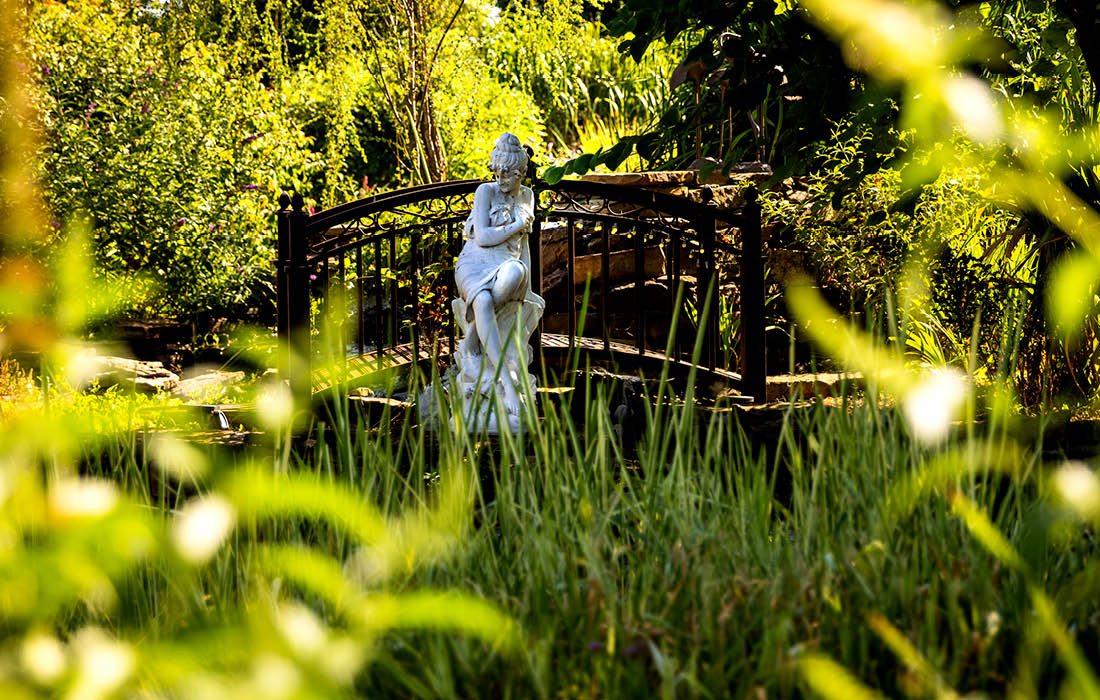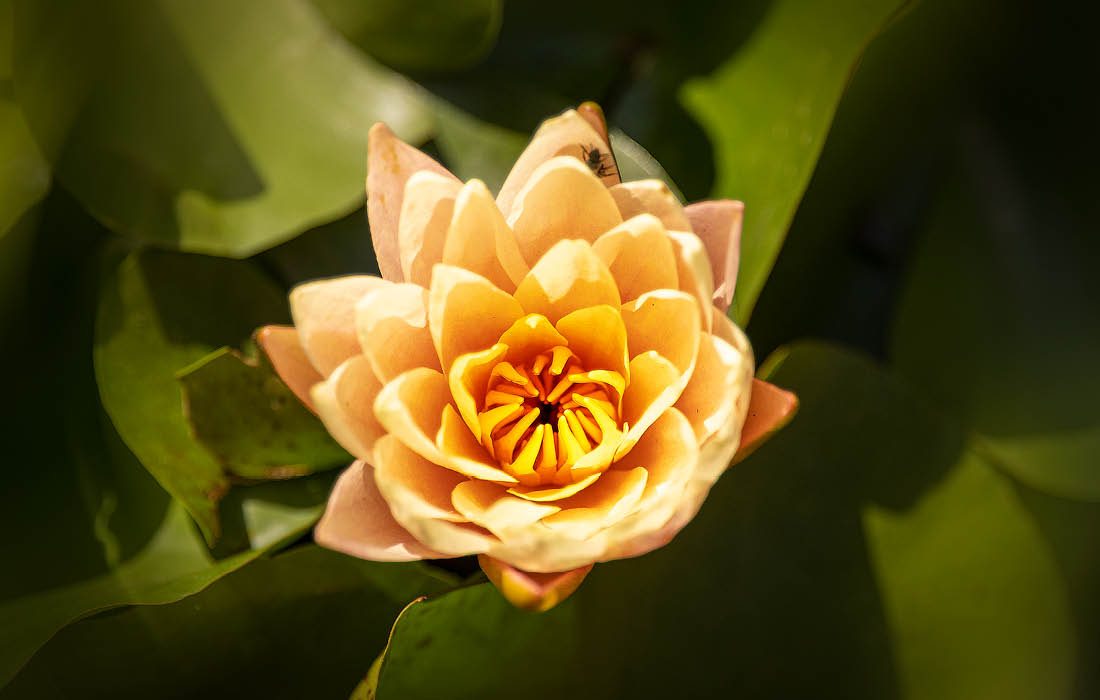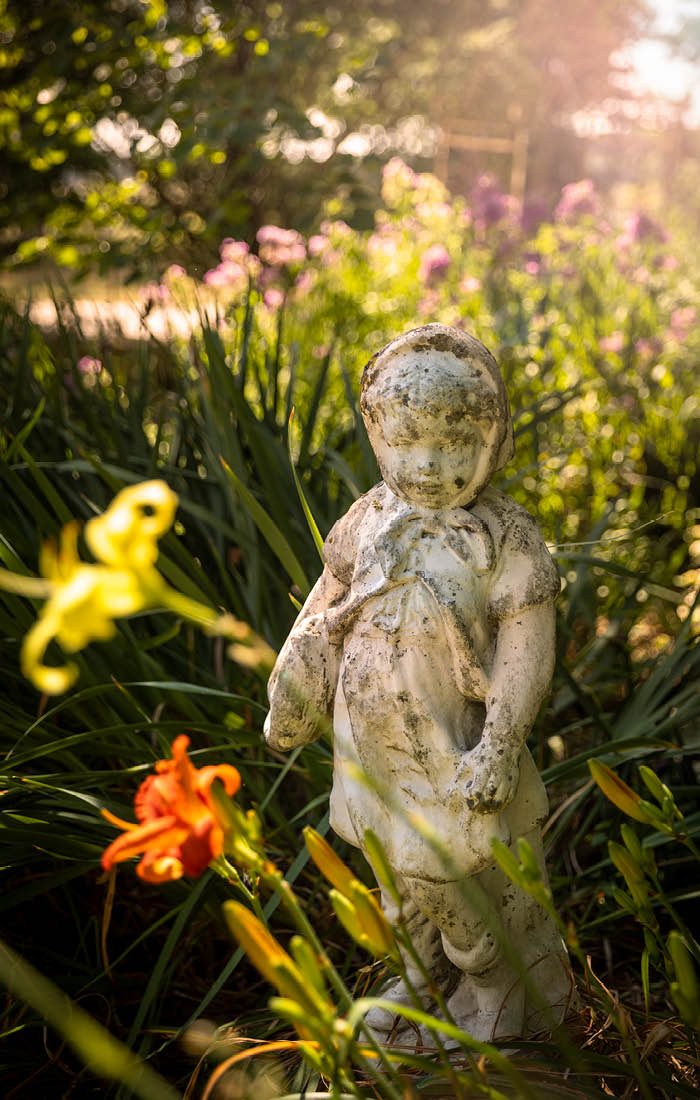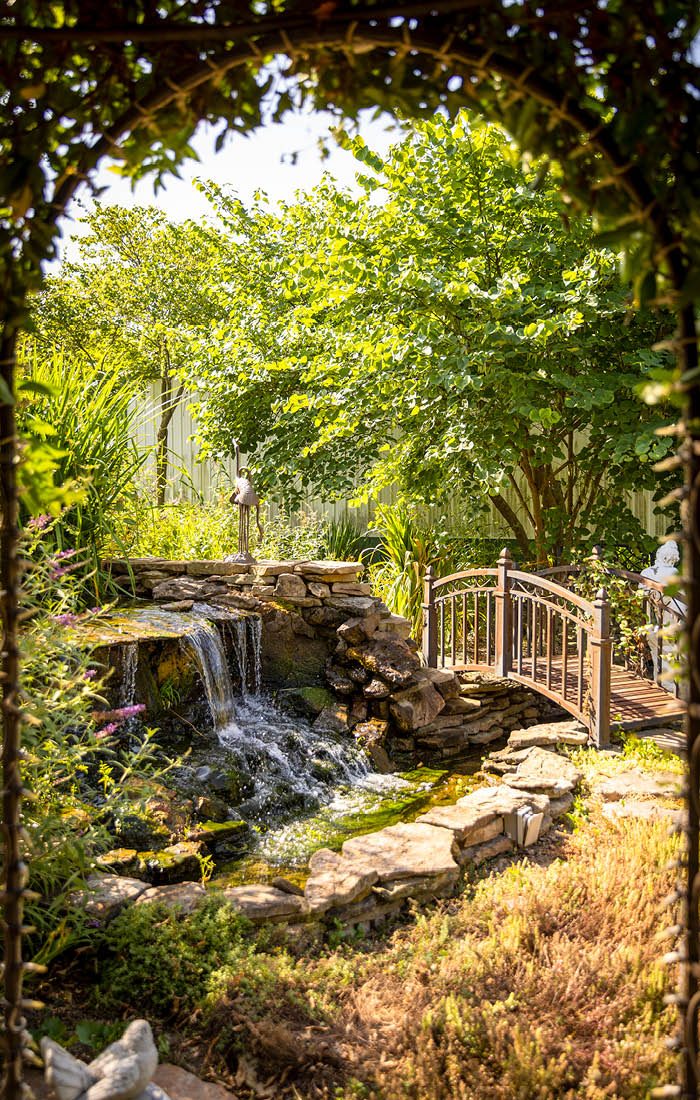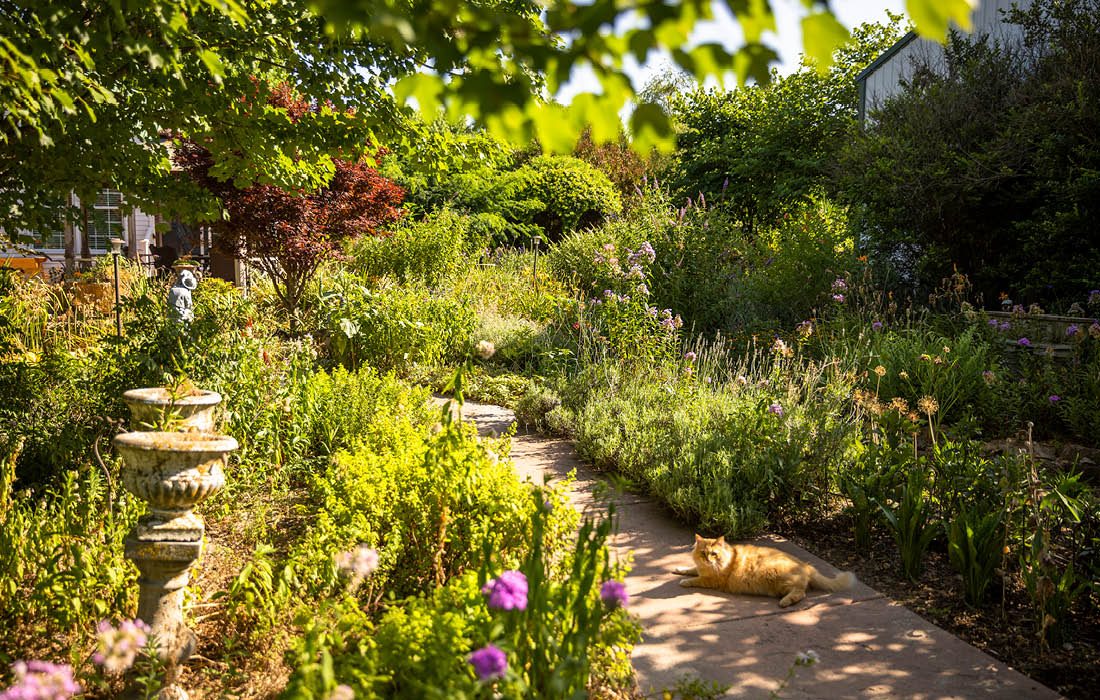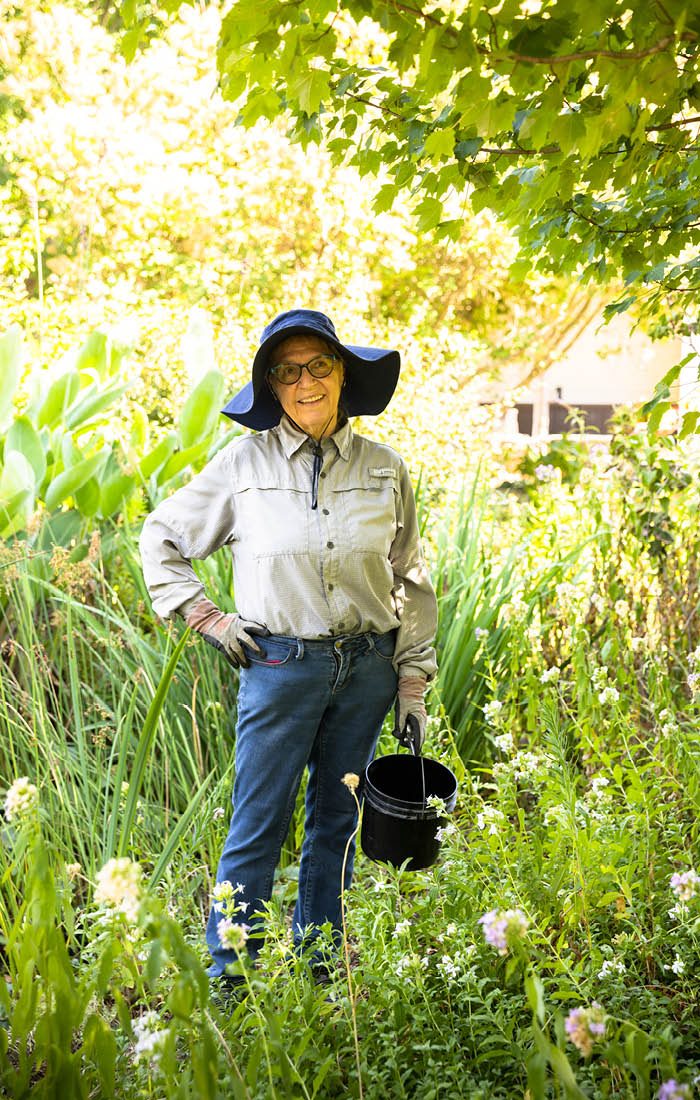 Pat always had a penchant for the Victorian era. Rather than purchasing a period home to fix up on a plot of land, the couple decided to build their own inspired version. "Having done that with the house, it was just natural to move outside with it," she says. "When I think of the Victorian era, I think over-the-top in a way with statuary and cool things to look at. So that's kind of what I've done with it."
Pretty much year-round, Pat has something to work on in the garden, whether that's adding an annual in early spring or searching for the first daffodil blooms in the end of February. Alan's main job is to build and maintain the landscaping structures. In fact, he laid the stonework and paths himself.
It's a labor of love, and they use their garden to bring joy to others. Daffodils are one of Pat's favorite flowers to grow, and she's accumulated thousands of bulbs for nearly 200 daffodil varieties throughout the years. "I do cut flower arrangements for my church whenever there are enough daffodils to make the first bunch up until hard frost," Pat says. "I love playing with flowers."