Life
The Great Game of Business Awards 417 Magazine the Healthy Companies All-Star Award
The Great Game of Business Awards 417 Magazine the Healthy Companies All-Star Award at the Annual Conference in Kansas City
by Kali Salazar
Sep 08 2023 at 8 a.m.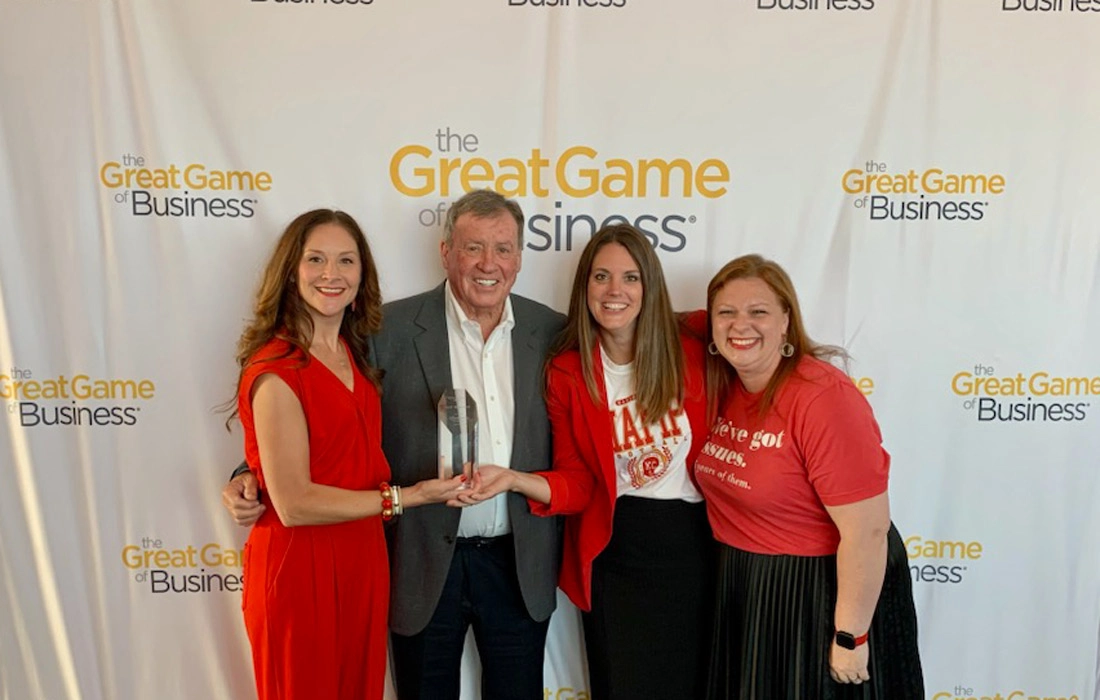 417 Magazine is honored to receive the Healthy Companies All-Star Award from The Great Game of Business (GGOB). Judges evaluated all applicants on three major components: Healthy Finances, Healthy Culture and Healthy People. The prestigious list of Healthy Company All-Stars include organizations from around the globe that have shown unwavering commitment to change the game by doing business differently through creating a winning workplace culture that delivers industry leading financial performance and best in class employee engagement.
417 Magazine has been named to the GGOB All-Star List in 2020, 2021 and 2022. This is the first year to be awarded the top prize. "I am so incredibly proud of our team for continuing to bring their brilliant ideas and talent to making our company as healthy as it can be," says Logan Aguirre, Publisher and Owner. "To me, the Great Game of Business is all about multiplying the brain power of our team and this award is a wonderful recognition of our hard work and discipline."
GGOB said: "By opening their books and teaching everyone inside the business how they make money, 417 set profits records in 2022—which they're tracking ahead for 2023. The team has collectively dug into their financials and begun putting a renewed focus on their long-term planning, looking at what they want the company to look like in five to ten years."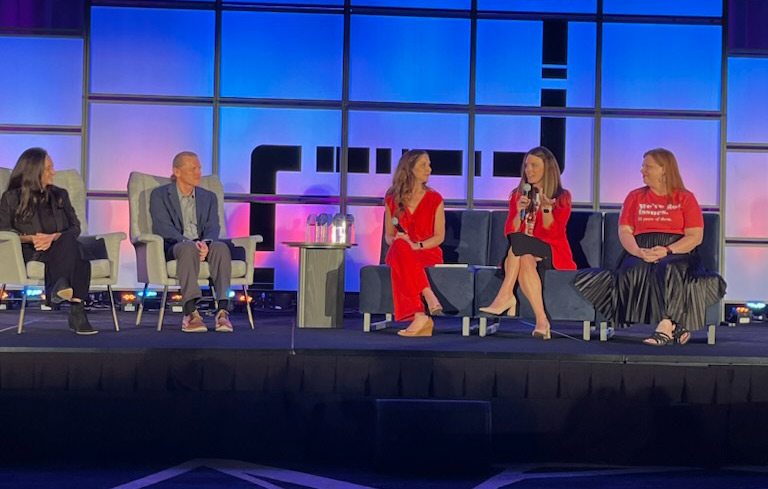 In reference to healthy culture habits, GGOB said, "[Publisher Logan] Aguirre and her leadership team have begun working with their staff to develop longer-term career plans to ensure that employees see how they can continue to grow their careers within the organization…'Our goal is to become an employer of choice,' says Aguirre. As part of celebrating their 25th anniversary, the 417 team has made "Community Impact" their focus for 2023—which focuses on how they can continue to engage and build community relationships while shining a light on the Ozarks."
In reference to our healthy people focus, GGOB said: "To help improve the work-life balance among the staff, 417 has also put a focus on ensuring that every employee uses their entire allotment of paid time off each year—and that they bring back photos and stories to share with their colleagues."
The Great Game of Business is an open-book management system developed by Jack Stack that educates all employees on the company's finances and encourages all employees to be involved in shaping the company's financial success.
Whitaker Publishing is a regional lifestyle company in southwest Missouri. The multimedia company owns and produces 417 Magazine, Biz 417, 417 Home, 417 Bride, 417mag.com, biz417.com, 417 Custom Publishing and high impact thought leadership events. 417 is a member of the City and Regional Magazine Association and the Alliance of Area Business Publishers.