Life
Your Guide to Christmas Trees in Southwest Missouri
Make your home feel festive (and smell like pine!) this year, and cut your own tree at one of the Ozark's Christmas tree farms.
By Katie Pollock Estes
Dec 01 2018 at 8 a.m.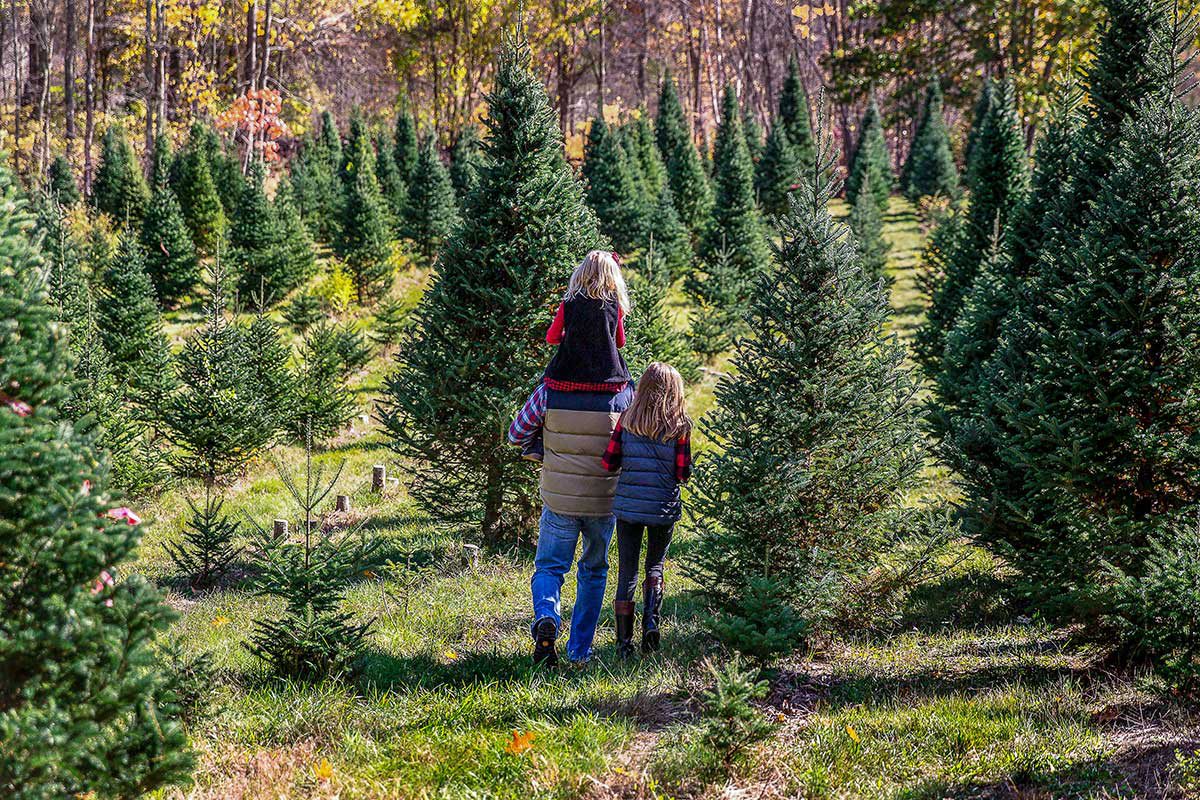 Cutting down your own Christmas tree isn't for everyone (just ask Clark Griswold), but southwest Missourians who love filling their home with the smell of fresh pine and using a little elbow grease to earn it can make visiting the region's Christmas tree farms a new holiday tradition. Many of the tree farms listed below sell cut-your-own and some precut trees, but you can also find live trees (sold with a root ball for future planting) in some places. You'll want to make a day of it; come for the fresh trees but stay for holiday gift shops, fresh wreaths, Christmas decor, fun activities and steamy cups of hot chocolate.


Bridgestone Christmas Tree Farm
9581 County Lane 251, Webb City, 417-529-8508, bridgestonefarm.com
Types of Trees to Cut: Scotch and Austrian pines
Precut Trees: Frasier, Douglas and balsam firs and white pine
More: Hayrides, gift shop with holiday decorations, hot cocoa and apple cider


Ozark Valley Christmas Tree Farm
1090 Manning Road, Southwest City, 417-762-2276, ozarkvalleychristmas.com
Types of Trees to Cut: Scotch pine
Precut Trees: White pine and Frasier fir
More: Gift shop with Christmas decor, hayrides, cow train rides, kids crafts, hot chocolate, sweets, snacks and fresh wreaths.


Cole's Tree Farm
23100 Highway OO, Lebanon, 417-588-3008, Cole's Tree Farm on Facebook
Types of Trees to Cut: Scotch, Virginia and white pines
Precut Trees: Norway spruce
More: Fresh wreaths for sale


Wonderland Tree Farm
14821 Miser Road, Pea Ridge, Arkansas, 479-212-2964, wonderlandtreefarm.xyz
Types of Trees to Cut: Virginia and Scotch pines and Leyland cyprus
Precut Trees: Frasier fir (plus balled-and-burlapped green giants and Norway and blue Fat Albert spruces)
More: Hayrides, Christmas music, popcorn, sweet treats, cocoa and a shop with holiday decorations, wreaths, greenery and more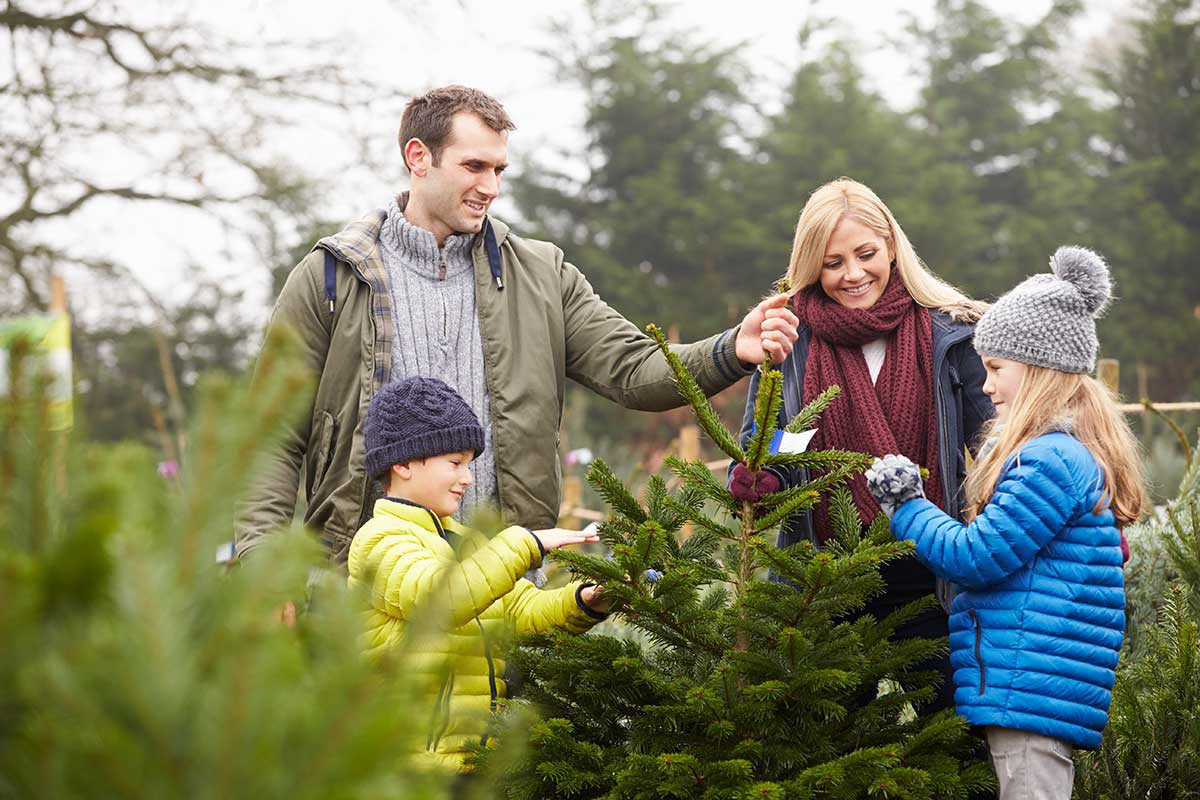 Tips for Finding "The One"
There are a lot of trees out there, and your mission is to find the one that's perfect for you and then keep it looking oh-so-fresh all season long. Here are our tips, gleaned from several years of Christmas tree farm visits (and a few mistakes made along the way).


1. Don't Forget to Measure.
After one Clark Griswold moment and a Christmas tree that scraped the ceiling, we learned our lesson. It's the same one carpenters tout: Measure twice, cut once. Don't be charmed by your new home's slightly taller ceilings and assume anything will fit. Don't trust your eyes to guess if that tree you're staring down in the middle of a field is going to fit into your living room. Measure before you go. Measure at the farm. Measure, measure, measure.


2. Consider Your Ornaments.
There are several tree varieties out there, and they all have slightly different construction. Go for something like a white pine or a Leyland Cyprus if you have light ornaments and like a tree with a feathery look. Go for something with sturdier branches like a Scotch pine or Frasier fir if you have heavier ornaments that need the support.


3. Water it Religiously.
To keep your tree in tip-top shape all season, make sure you take a few easy steps. First, cut the bottom inch or so of the trunk off before setting the tree up in its stand. You want a fresh cut for maximum water absorption. Then, keep that stand full of water so your thirsty tree can hold onto its needles and look beautiful through the holiday.


4. Dispose of it Properly.
Don't just chuck your tree out on the curb for trash pick-up. There are a few places in town that take Christmas trees—once every ornament and string of tinsel has been removed. In Springfield, you can haul your tree to the Yardwaste Recycling Center (for free), to the Ozark Trails Council Boy Scouts set-up at Bass Pro Shops (for $2) or to Wickman's Garden Village (for a $5 donation that goes to Harmony House).


If you're loyal to getting a real tree every year then you also know the pain of disposal. We've got a few ideas to help make the end of the Christmas season as painless as possible.