We Are #417Strong
Keep the Whole Family Reading with These Recommendations from Pagination Bookshop
Jen Murvin with Pagination Bookshop has a wealth of knowledge when it comes to the latest and greatest reads. We turned to her expertise for recommendations for adults, teens and kids to fill our bookshelves with some new page turners.
By Krysten Muench
Apr 2020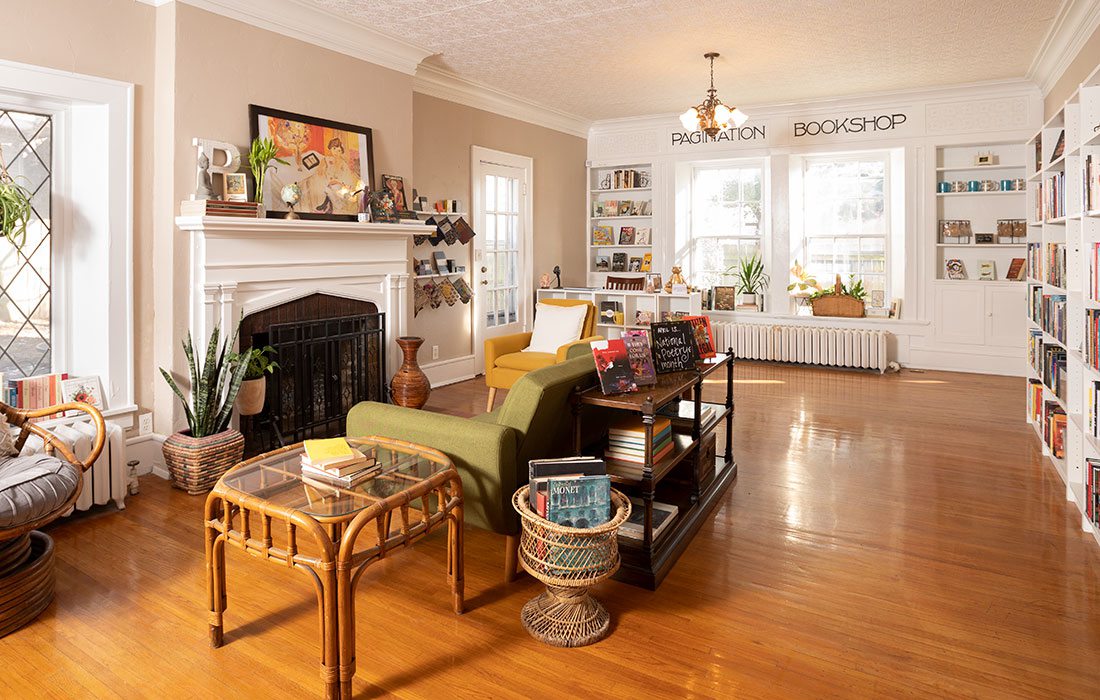 If you're anything like us, you've had your nose buried in a few more books than usual. With our selections beginning to run low, we turned to Jen Murvin with Pagination Bookshop for some of her latest recommendations to restock our shelves. With options for adults, teens and kids, there's a book here for everyone in the family.
Book Recommendations for Adults
The Splendid and the Vile
By Erik Larson
Murvin recommends Erik Larson's latest for anyone who loves nonfiction and history. This story of Churchill reads like fiction and draws on diary entries, archival documents and some once-secret intelligence reports.
The City We Became
By N.K. Jemisin
Take a trip to New York City with this novel about culture, identity, magic and myths. "This book is the first book in Hugo Award-winning author N.K. Jemison's newest fantasy series," Murvin says. "Perfect for lovers of speculative fiction." 
The Gnome Stories
By Ander Monson
Support independent press with this offbeat choice that focuses on stories of 11 characters who find purpose in their work. Murvin recommends this option for readers who enjoy short story form, experimental writing, and quirky, heartfelt narratives.
Book Recommendations for Teens
Five Feet Apart
By Rachael Lippincott
As the title suggests, this story is a little too relatable at the moment. If your teen loves John Green, Murvin says this sweet romance that holds its characters five feet apart from each other is a perfect choice.
On the Come Up
By Angie Thomas
"We loved Angie Thomas' novel The Hate U Give," Murvin says. "This book also tackles important issues like racial justice in this new coming-of-age novel about a young musician finding her way."
Lumberjanes series
By Noelle Stevenson and Grace Ellis, Illustrated by Brooke Allen
With issues 1–4 available, Murvin says this graphic novel series is a customer favorite and is perfect for a range of readers, from middle school to young adults. "We also love that this comic series celebrates diversity," she says.
Book Recommendations for Kids
Tap the Magic Tree
By Christie Matheson
Give your toddlers something to smile about with this interactive picture book. "This book reminds us of the bestseller Press Here by Herve Tullet, which we adore," Murvin says.
A Child of Books
By Oliver Jeffers and Same Winston
Is it any surprise a bookshop loves this title? With plenty of adventure in the mix for the main characters, Murvin says this picture book's beautifully illustrated story is perfect for elementary-aged readers.
The Stonekeeper series
By Kazu Kibuishi
Murvin suggests this eight book graphic novel series for middle-readers who love comics. Two children are faced with a mission in a world full of out of the ordinary creatures.
Ready to Order From Pagination Bookshop?
If you're ready to order, Pagination offers many ways to fill up your bookshelves. Visit their website or email them at paginationbookshop@gmail.com. You can also contact them via Facebook or Instagram messages. If you're local, you can schedule a curbside pickup of your books. With local and national shipping available, you could even send a loved one a surprise.