Spaces
Home-Buying Experts in Southwest Missouri
These local professionals simplify the home-buying process in southwest Missouri, making it less stressful and more enjoyable to search for your new home.
Apr 01 2019 at 9 a.m.
You've been planning, searching and dreaming about the perfect home for you and your family. Let these professionals take care of the rest. For every step of the sometimes complicated home-buying process, there's an expert who can help. Find them here and you'll be one step closer to holding the keys to your new home.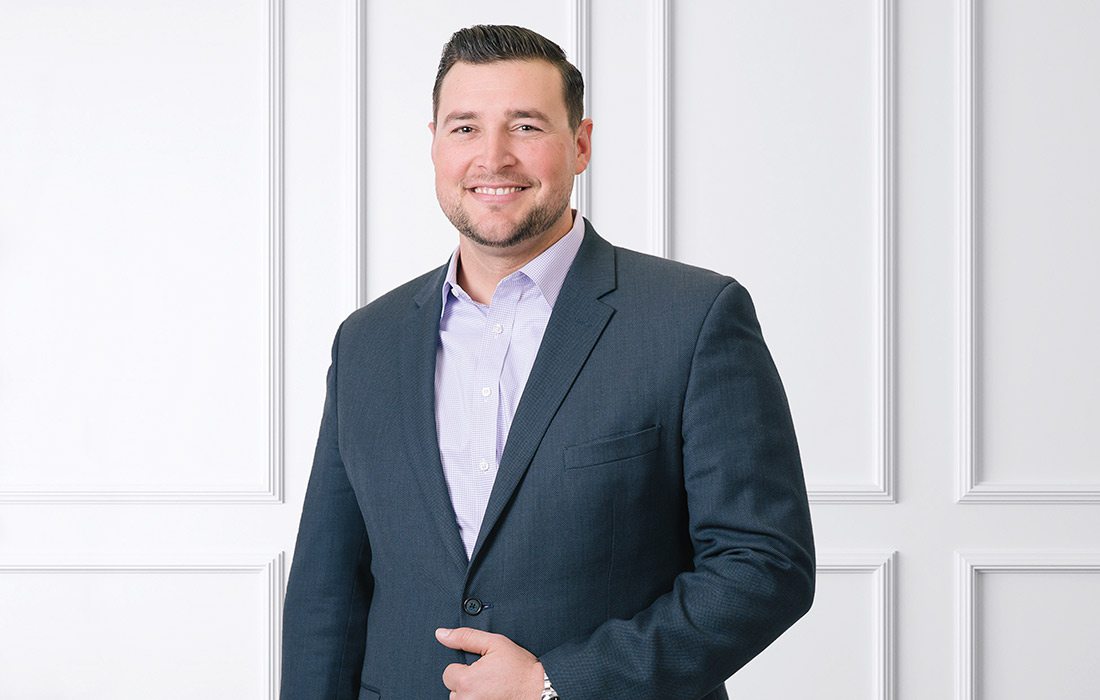 417-575-1322 | Springfield, MO
Are you ready to buy your very first home? Upsizing to meet the needs of a growing family? Looking for a good deal on an investment or development property? An empty-nester in search of a luxury home where you can enjoy your next chapter? Whatever your situation, whatever your goals, Blake Cantrell Real Estate has the expertise to help you unlock the door to your dream home.
The team at Blake Cantrell Real Estate prides itself on a thorough understanding of all aspects of the real estate market—from numbers and pricing, to staying abreast of the hottest spots in town. Serving Springfield and a large geographical area across Southwest Missouri, they can help you choose from among the best neighborhoods, the best cities, and the best farmland. Owner Blake Cantrell was born and raised in Southwest Missouri to a real estate and construction family, building within him a lifetime of foundational knowledge for buying and selling homes in our area.
The Blake Cantrell Real Estate team does more than just matching buyers to homes. They walk clients of all backgrounds and knowledge levels through the entire buying process—providing the education and guidance each client needs, every step of the way. Their goal is to make buying a home as easy and enjoyable as possible.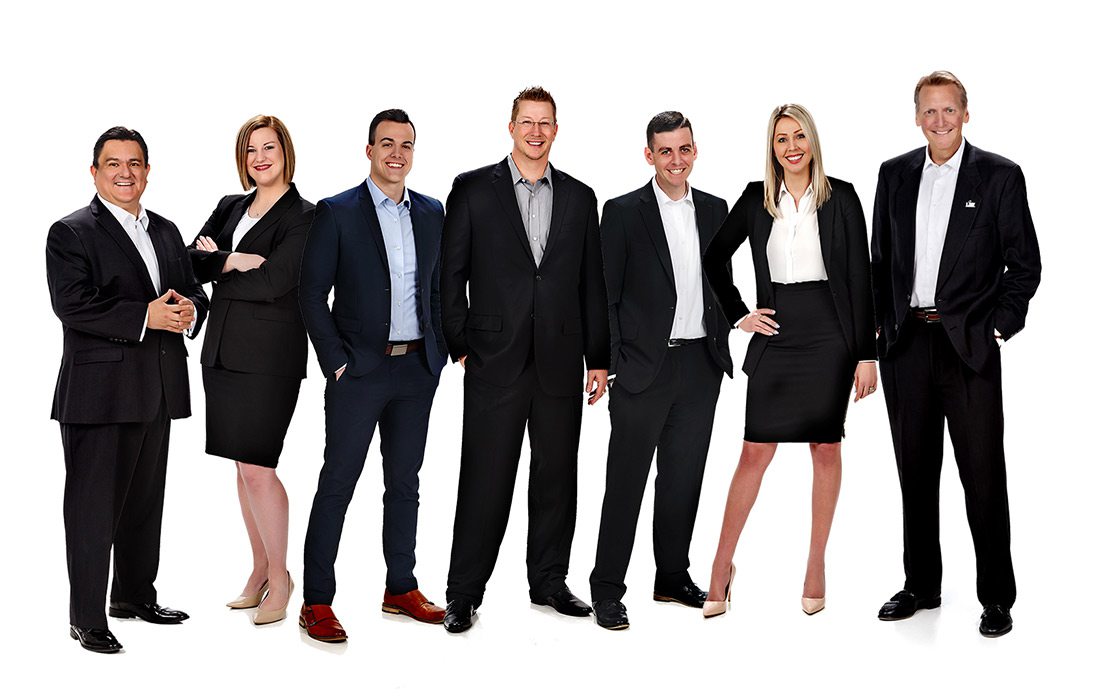 Buying your new home should be exciting. Searching for the perfect location, planning renovations, imagining your family's future. At Central Bank Mortgage, we want you to also enjoy the home-buying process as well. We've always been committed to helping our neighbors by servicing what we sell. We feel it's important to have someone you know taking care of your loan. That's why we finance and service our home loans within our company, right here in Missouri.* That's important to most families who don't want their mortgage sold to someone they don't know and trust.
Our experienced team of mortgage professionals are focused on customer service, communication and a commitment to making the home-buying process as painless as possible. So, whether you're looking for a new home loan or refinancing, one of our experienced local lenders would be glad to help.
*All underwriting decisions are made locally and we retain servicing on all conventional loans (mortgage that is not guaranteed or insured by any government agency). Talk to your lender about your specific loan servicing needs.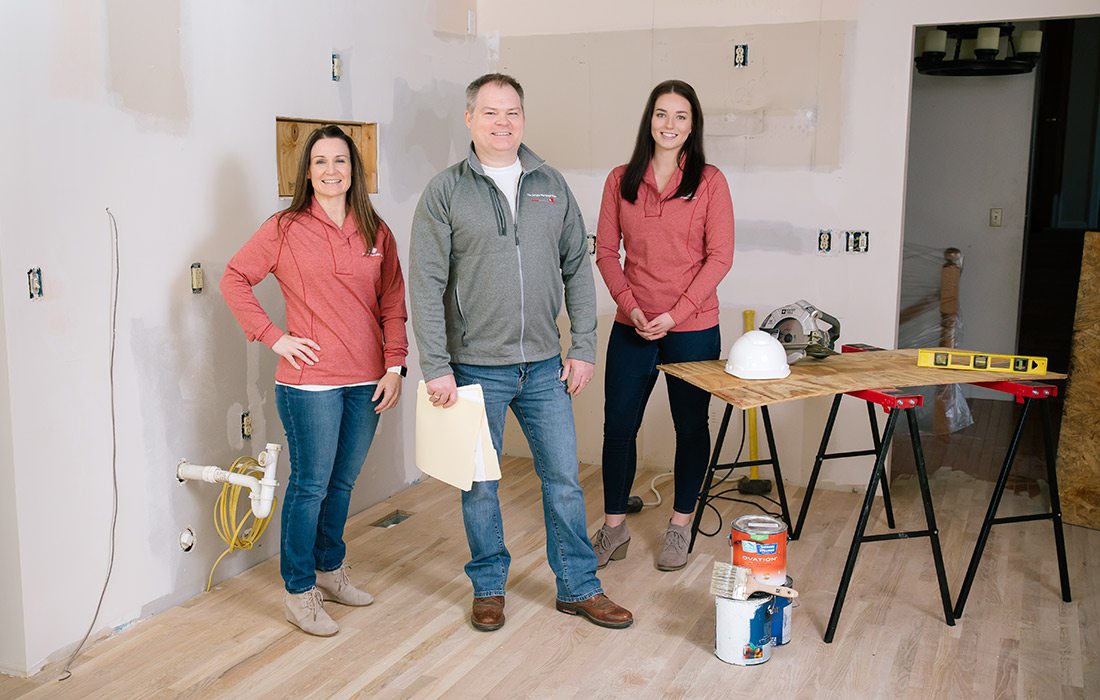 Andrew Semple | Senior Loan Officer, NMLS #771096 
Becky Wilson | Team Loan Officer, NMLS #764855
Samantha Clark | Loan Officer Support
3150 S National Ave., Springfield, MO | 
417-616-0782
Picture it: You've finally found a home that's on an ideal street in your favorite neighborhood with the right school district. The only problem is… the house itself! For many homeowners, the best way to end up in their dream home is by buying and renovating this home to their own style. Choosing to renovate not only allows purchasers to buy a larger, better located property, it lets homeowners renovate the property after closing. PrimeLending is 417 Magazine's 2019 "Face of Residential Mortgages." Their renovation loans allow the homebuyer to combine the purchase price of the home and the cost of repairs or upgrades into a single mortgage. That way, there is no need to take out a second loan after the purchase, likely at a much higher interest rate, and renovations can begin immediately after closing. PrimeLending has streamlined the process with just one application, one closing and one monthly payment. Renovation loans aren't just for new purchases—they can also be the perfect solution for homeowners with homes that need remodeling. From adding rooms, to upgrading features, to making major repairs, a renovation refinance loan can make it easier to afford needed work without getting an additional loan. Renovation loans can help homeowners "love where they live, again." To apply, contact Andrew or Becky at PrimeLending today.
All loans subject to credit approval. Rates and fees subject to change. ©2019 PrimeLending, a PlainsCapital Company. (NMLS: 13649) Equal Housing Lender. PrimeLending is a wholly owned subsidiary of a state-chartered bank and is an exempt lender in MO. V010918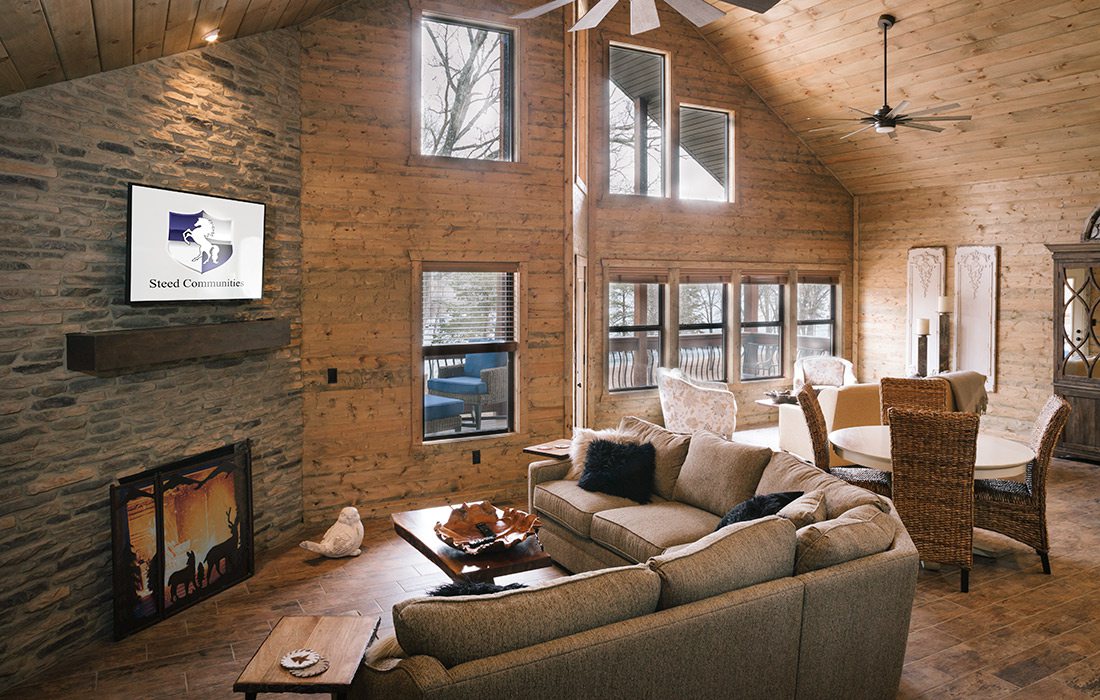 Live the lake life at Jax Creek! This picturesque setting is just minutes from Silver Dollar City and the attractions of Branson and, most importantly, right on the shore of Table Rock Lake. Jax Creek has lakefront cabins, luxury lake homes and lots available for your custom project. Not ready to buy? Rent one of their properties for an evening, a long weekend or a getaway. They're sure you'll "stay for a night, own for a lifetime." Lake-loving families and retirees appreciate the large square footage, modern floor plans, luxury kitchens, marina, boat docks with covered slips, miles of beautiful hiking trails and the waterpark that's coming soon. 
In their 25 years in business, owners Jay and Kim Steed have learned that homeowners know what they want in a new home. So they put their decades of experience to use, making dreams come true. They can even provide you with a fixed price to build your home, eliminating worry and providing peace of mind. 
Smart investors know they can make their dream of lake living pay for itself. When you're not using your lakeside retreat, you have the option to add it to Jax Creek's rental program. This trick-of-the-trade earns more than enough to take care of the homeowner's loan payment and typically includes a tidy profit.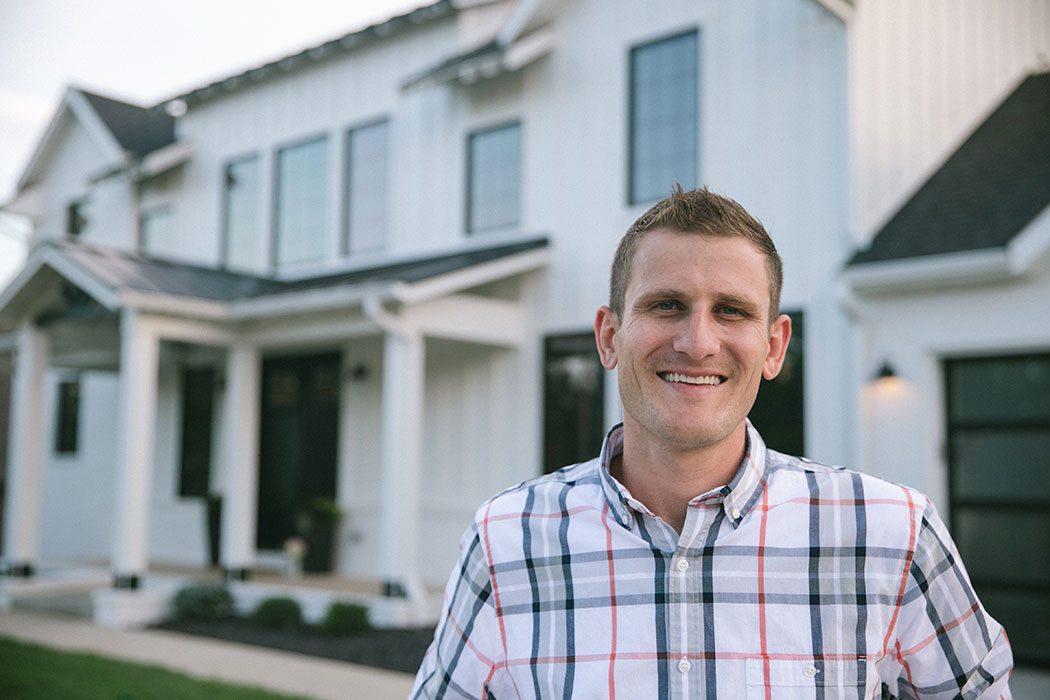 417-689-4224
Wise Built Custom Homes' owner Austin Miller is taking the guesswork out of custom homes. He understands that most of us do our research online before making a purchase. Whether it's a small purchase or a big one—we all want to find the highest quality at the best price. Visit wise-built.com, and you'll see the highest quality for yourself. Miller's custom homes stand out with natural materials, timeless aesthetics and modern floor plans. He realized that people's biggest question became, "How much will a Wise-Built home cost me?" The answer depends on so many personal preferences, that he created a "cost-per-square-foot calculator." Now, 417-landers who are interested in a Wise Built home can walk through his questionnaire, and Wise Built can immediately provide a ballpark price estimate using job cost history. It's a great solution to the most commonly asked question in the homebuilding industry, which Miller says also happens to be the hardest to answer. Until now! Wise Built also utilizes online technology to keep the homeowner constantly in-the-know and aware of the status of their project, from start to completion. Going the extra mile and building homes that last a lifetime—it's just the Wise Built way.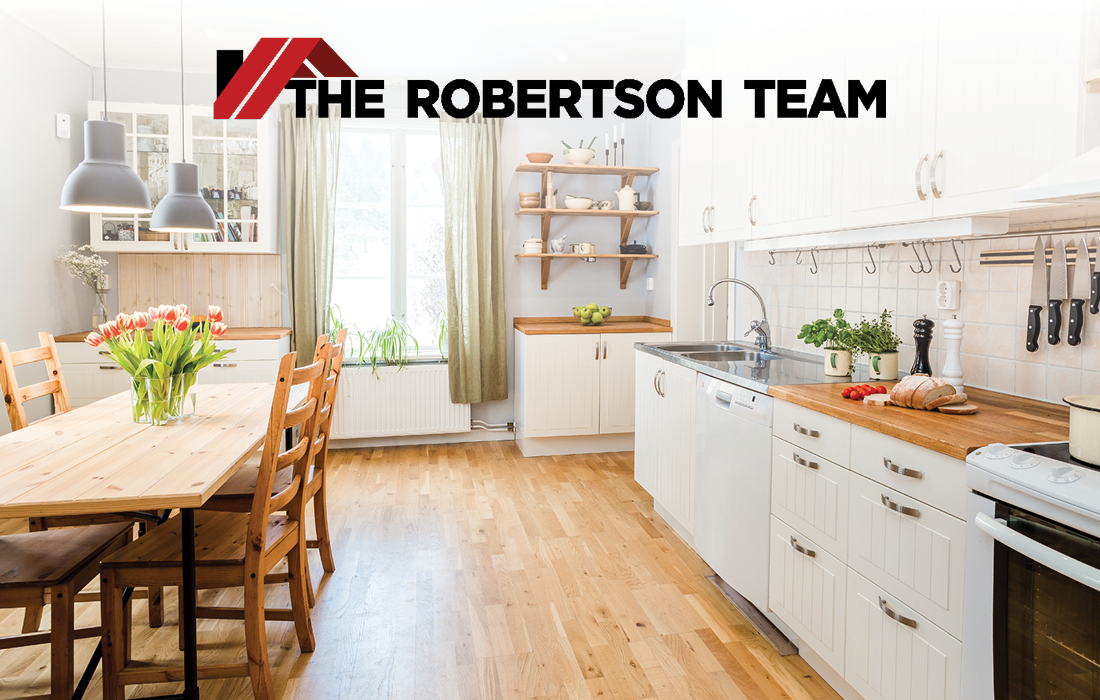 Experience. It's what you're counting on, and it's what you'll find with The Robertson Team. They understand that potential buyers see every house as much more than a house, it's a home. It's the place they'll play catch with their kids, put up a Christmas tree, invite friends to share meals and make memories together. Father and son Jim and Preston Robertson understand the 417 market, the landscape and the people, because this is where they were born and raised. They're locals, invested in the prosperity of the community and their neighbors. You have a choice when it comes to listing your home. Choose "Your Home Team"—The Robertson Team.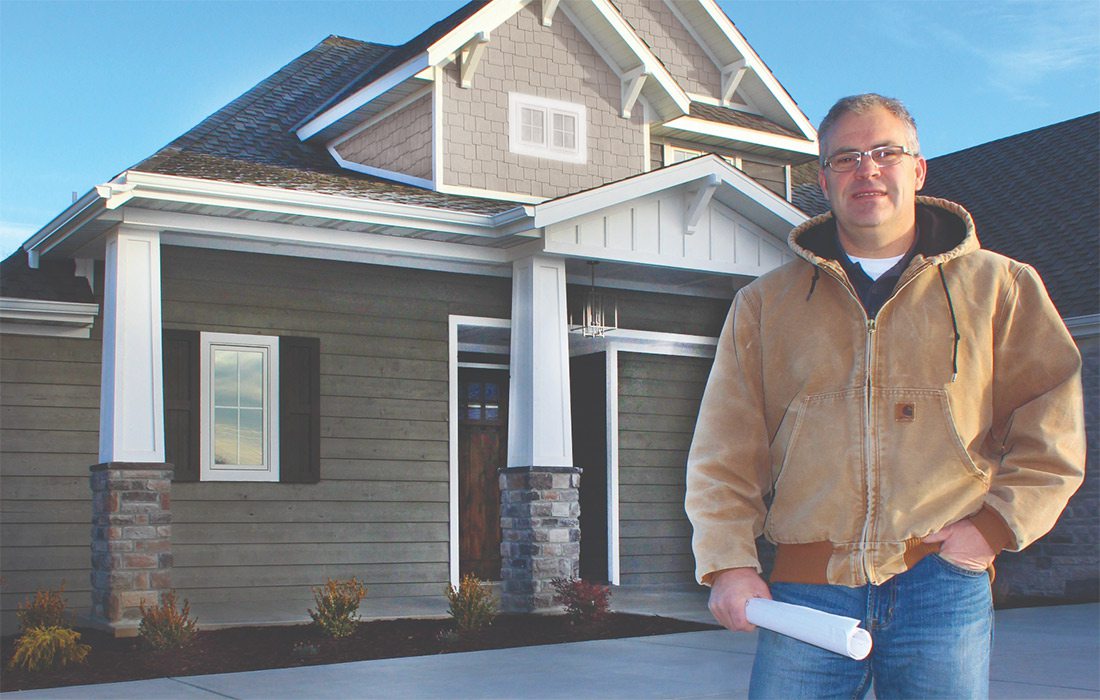 Millstone Custom Homes builds on a reputation of honesty, reliability, quality and exceeding clients' expectations. They approach every project with passion, professionalism and a high level of expertise. The Millstone team understands that everyone has a budget for their custom home. That's why they do so much work upfront to understand your vision, work with subcontractors, lock in pricing and then present you with an accurate estimate. They can also value engineer your project to save money on certain features, so you can splurge on the extras you truly want. The way they do business as your trusted partner is uncommon in their industry. But it's exactly what clients love about working with them.