Life
Silver Dollar City Opening
After shutting down temporarily because of the COVID-19 pandemic, Silver Dollar City opens with new health measures to keep visitors safe.
by Jamie Thomas
Jun 01 2020 at 11:15 a.m.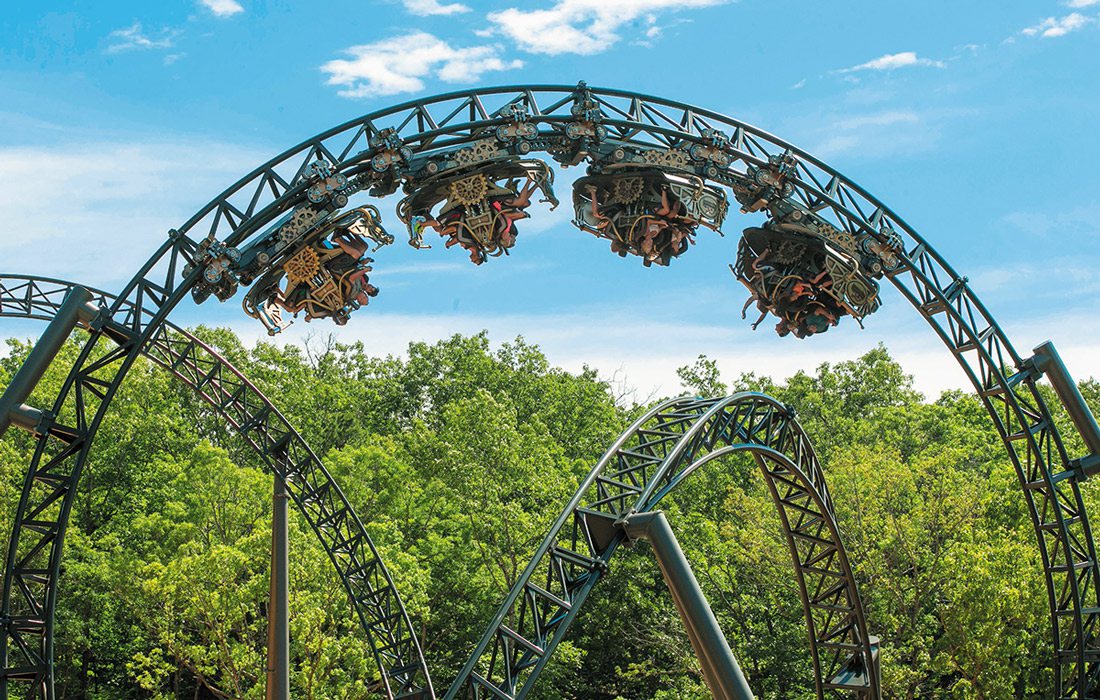 If you need an adrenaline rush to help you wake up from your stay-at-home stupor, you're in luck. Today, Silver Dollar City announced plans to reopen! After having to close like so many other businesses and venues across 417-land and beyond, the park is taking a measured approach to opening back up in a way that complies with current guidelines. The park will initially open to season pass holders only on Saturday, June 13 and Sunday, June 14, before opening to all guests on Monday, June 15.
"Creating memories worth repeating is our mission," says Brad Thomas, President and General Manager of Silver Dollar City, in a press release. "Families are facing many challenges today, and we are excited to welcome them to create new and exciting memories. We've spent months planning and preparing to open within the health and safety guidance from our industry and governmental experts. We encourage our guests to read through changes we have made as they make plans for their visit."
In order to maintain a level of safety for staff and guests, Silver Dollar City will be requiring visitors to reserve their trip in advance. The official website has a reservation page with instructions on how to make yours. The park will also be taking temperature scans via a touchless system to check guests for signs of illness, and anyone aged 3 and up will be required to wear a mask. You can find full information about the safety procedures as the park reopens on the website.