Inspiration
A Tradition of Friendship Ferns
Cinnamon Judd shares her tradition of growing and sharing friendship ferns, beginning with her Fourth of July gathering last year.
By Cinnamon Judd as told to Nevada Moenning
Jun 2020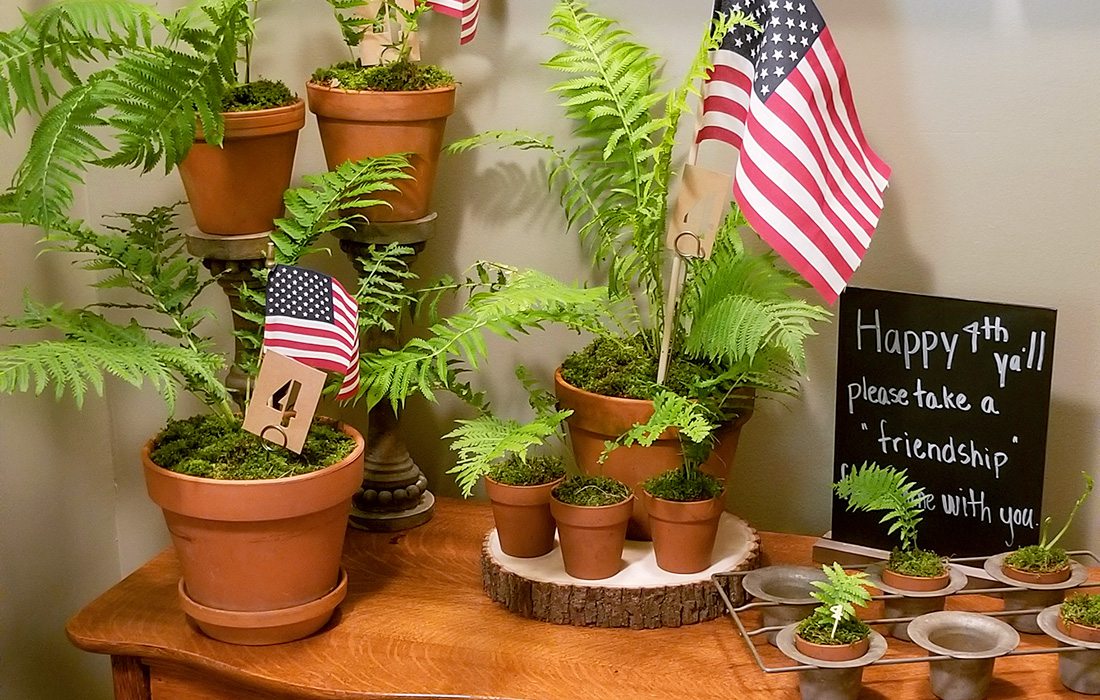 The plantings that I have, I inherited from the previous homeowner, so I have a bleeding heart for old plants. They're beautiful, and they just take up the whole side of the house. They multiply like bunny rabbits, so I'm constantly giving them away for people to take to their own homes.
I was about to have my Fourth of July party, and again they had multiplied, so I thought, "Well, this will be a win-win for me. I can put them in my entryway, then when everyone walks in, I'll have them already potted in clay pots. I'll tell them that they are friendship ferns and have them take one when they leave." I borrowed the idea from my mom. She has a garden of planting for her friends, and she calls those her "friendship gardens." [My mother] and her friends share plantings from their individual gardens, and that's one way to get plants without spending a lot of money. Everyone that's taken them has had good luck with them. They're really easy to take up, and they have a root ball. I put them in fresh potting soil, and I tend to use the old clay pots if I can find them that look like they have a limewash on them. There are different sizes and shapes.
I'm going to keep it up. In fact, there are some coming up that are just little sprouts right now. I'm going to take some before we leave, and I'll plant them at my new house. They'll grow like wildfires, and I'll start it over again.