Table Talk
Table Talk: March 14–20
This week: St. Patrick's Day dishes, new eats at Branson Landing, Don Toño grows and more in Table Talk.
by Katie Pollock Estes
Mar 14 2023 at 8 a.m.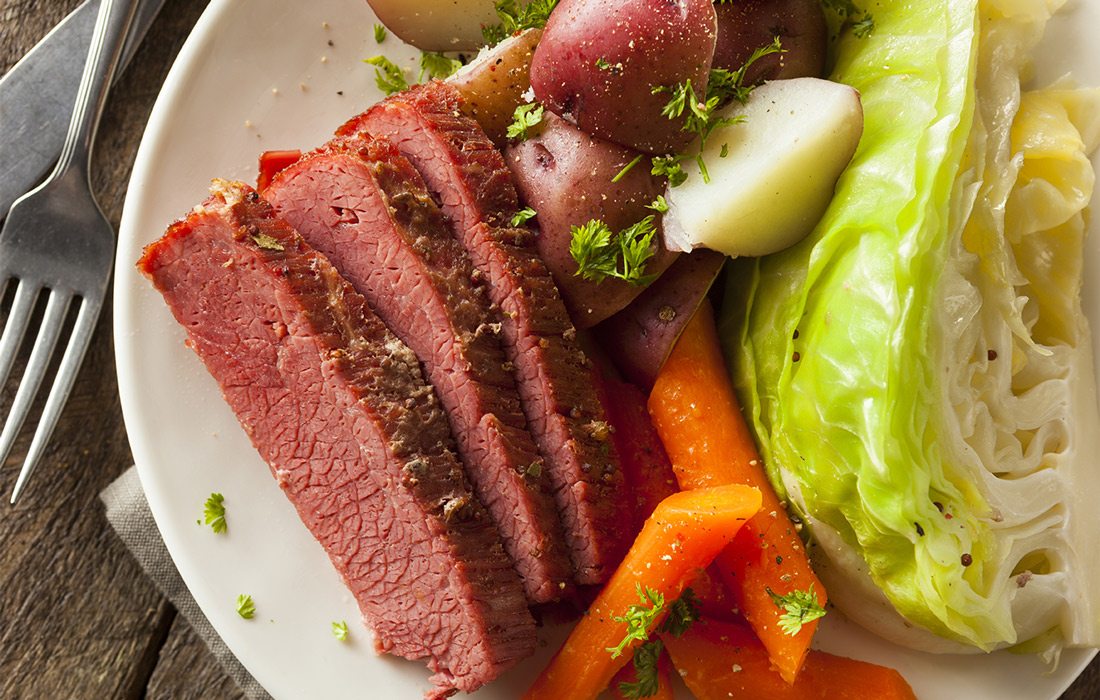 Cabos Reincarnated
James Daniel, the former assistant manager of the now-defunct Los Cabos Mexican Grill & Cantina has a new Mexican venture on the way. His brand new Cabos Bonitos Grill & Cantina concept is taking over the downtown Springfield restaurant space formerly occupied by Maria's Mexican Restaurant at 406 South Avenue. The menu features all your faves: quesadillas, tacos, enchiladas and more. One highlight is the Garbage Can Nachos app, topped with darn near everything, like ground beef, grilled chicken, refried beans, queso, lettuce, pico de gallo, fresh jalapeños and chipotle ranch sauce. You can also get battered and fried avocado halves filled with your protein of choice, sour cream and chipotle ranch. Look for a soft opening later this month around March 27 for this tasty new spot. We can't wait to try it!
Ozarks Brasserie at the Landing
Ramata Italian at Branson Landing closed on March 6, and a new eatery is moving into its space at Branson Landing. Ozarks Brasserie, Restaurant and Bar opens sometime this spring, with Chef Collin Thornton at the helm. If you've eaten at any Bass Pro Shops or Big Cedar properties lately, it's likely you've tasted some of Thornton's handiwork. He lead the charge to reopen Worman House, to open Tall Tales Bar & Grill, to design the kitchens at The Ozark Mill Restaurant and The Garrison and more. Before that, he worked at luxury hotels and resorts all across the country. At Ozarks Brasserie, Thornton will be serving a French-Italian menu featuring seafood and classic European cuisine using seasonal ingredients from Missouri farmers. The restaurant is set to open sometime this spring. We'll keep you posted as we learn more.
Don Toño Grows
Good news for Willard residents who are nuts about Springfield-based Don Toño: The crazy-good Mexican food truck will now have an outpost in their town. They shared on Facebook that they are now parked at The Pet Cottage at 300 E. Jackson St. from 11 a.m.–9 p.m. Monday through Saturday. Pop in for some of their truly delicious tacos (we recommend the tacos de birria) or the always-satisfying chilaquiles. And or course, get some elotes on the side. This is the good stuff.
Itty Bitty News Bites
• Give Us Mo'! Up until now, MoChicken with its tasty fried chicken sammies has existed only as a food truck spin-off of Sugarfire Smoke House's Springfield location. But now the barbecue joint is bringing all the fried chicken goodness into their storefront too, offering the MoChicken menu inside the brick-and-mortar restaurant. Oh, we are so jazzed about this!
• Guess Who's Back? University Plaza Hotel has brought back an old lunch hour favorite: Cashew Chicken Wednesdays. For $15 you get a drink and a buffet packed with salad, freshly baked bread, fried rice, soup, dessert and piping hot cashew chicken for all that classic Springfield flavor. Yum!
• It's Pi Day! March 14 (a.k.a 3.14… a.k.a. Pi Day… a.k.a. today!) is a magical day in Springfield, because it's when math nerds who are also food nerds can join their faves for one tasty meal. Head to Prairie Pie in downtown Springfield, where they're celebrating Pi Day starting at 11 a.m. with sweet pie by the slice in four flavors, savory pot pies in three flavors and more. If you pre-ordered a Pi Day Frankenpie (that's eight slices of four flavors of pie: matcha custard, caramel apple, key lime and black bottom oat), today's your day to pick that up too.
• Join the Club: MaMa Jean's Natural Market now has a Fresh Fish Club, and noon today is the deadline to join to get in on this week's haul. Club members get fresh (never frozen) fish filets that are flown in overnight by Springfield-based Express Foods. This week's delivery arrives Thursday, March 16 and includes Faroe Islands salmon, wild Hawaiian ahi yellowfin tuna, Florida little neck clams, Delaware bay oysters and Bar Harbor Maine mussels.