Table Talk
Table Talk: May 23–30
This week: Avanzare breaks ground on a new location, Springfield Brewing Company expands, the Jackson Grille opens in Marshfield, Memorial Day eats and more.
by Tessa Cooper
May 23 2023 at 8 a.m.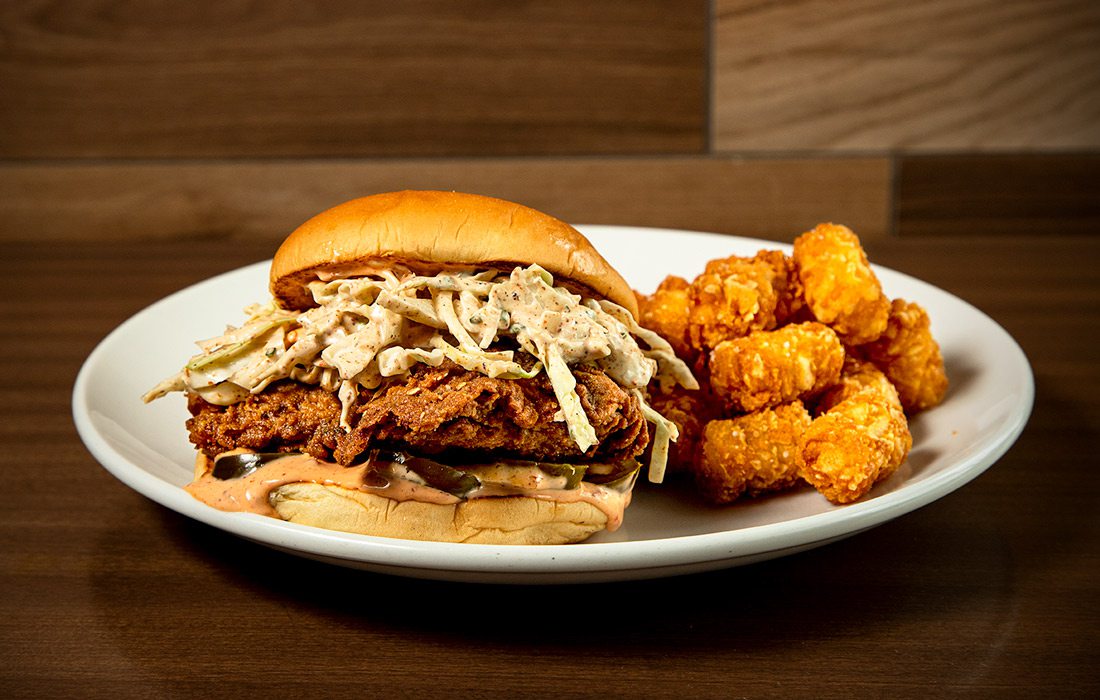 End of an Era for Progress
Like so many of you, we were pretty devastated when Progress announced its upcoming closure this past week. Co-owners Daniel Ernce and Cassidy Rollins aren't ready to announce what's next for them, but we sure hope it still has something to do with food. You can make reservations to say your goodbyes before June 30. On June 28, they are hosting one last five-course chef's tasting dinner with champagne pairings to celebrate their brick-and-mortar success over the past 4 1/2-years.
So to the team at Progress, thank you for teaching us that carrots can indeed be the pièce de résistance of a meal and for altering our definition of the best chicken sandwich around. We'll never forget the taste of the decadently creamy Milk and Honey for as long as we live.
Springfield Brewing Company is Expanding
Springfield Brewing Company and their sister distillery, Ty Iechyd Da, just announced plans for their newest project, The Willard Frisco Highline Tap & Tasting Room. The downtown Springfield staple will now also become a downtown Willard staple. It will be nestled on the edge of the Frisco Highline Trail in the Ozark Greenways Inc. building, and they're even keeping the iconic sunflower mural up. You can expect ample indoor and outdoor seating and the same quality beers and cocktails the Springfield location serves. The tasting facility won't include a kitchen, but there will be space for food trucks to set up shop on the property. While the exact opening date remains TBD, they hope to break ground in the fall of this year and open in the spring of 2024.
The Jackson Grille is Open in Marshfield
The Jackson Grille is opening this Thursday, May 25, in Marshfield and is already taking reservations. The self-proclaimed "House of Prime" will serve a meat-forward menu with entrees like a 35-day dry-aged Angus ribeye and wild-caught shrimp from the Sea of Cortez in Mexico. However, it doesn't look like this is going to be just a run-of-the-mill Midwest grill, thanks to offerings like prime rib egg rolls and even cashew chicken. Over on the lounge side, they certainly didn't skimp on the food menu, which features a hearty burger and nachos made with crispy potatoes instead of tortilla chips. The preliminary wine menu includes blends by Josh Cellars and Missouri-based Stonehill Winery. If you want something stronger, try their take on a classic sazerac, which blends the smokey taste of rye whiskey with the licorice-forward notes of absinthe.
New Digs for an Old Classic
Avanzare Italian Dining has officially broken ground on its new location on south Fremont! We can't wait to enjoy familiar dishes from the Springfield staple in novel surroundings. According to the sign that just popped up at the future site this past week, it should open later this year. We're already trying to decide between the creamy-meets-spicy ravioli with lobster filling or the Filetto Avanzare steak with buttery sauce for our first meal there.