Life
Virtual and Hybrid Learning in 417-land
Local organizations are offering new and expanded services to support students enrolled in full- or part-time virtual learning at local schools. We've compiled a list to help you find the right option for your family.
by Megan Dollar
Aug 04 2020 at 8 a.m.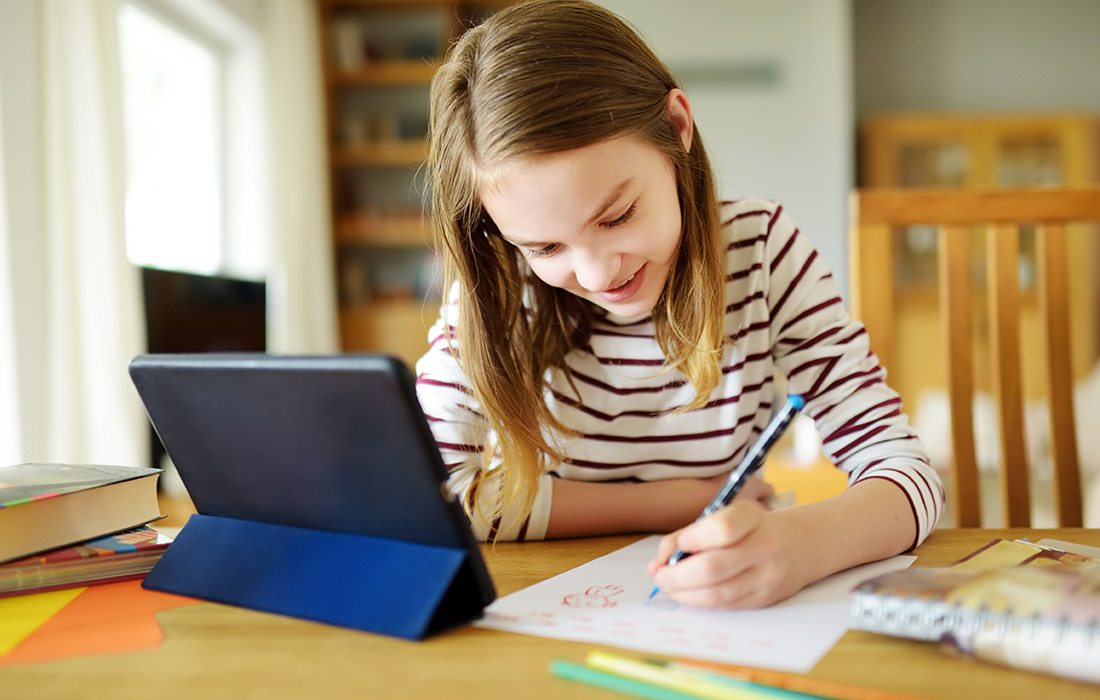 417-862-9910
The Discovery Center of Springfield's Learning Support Care Program is offering supplemental tutoring and learning services for Springfield Public Schools (SPS) students during at least the first academic quarter. Kids in kindergarten through fifth grade can receive assistance with online learning at DCS on either Mondays and Tuesdays or Thursdays and Fridays, depending on which cohort the children are assigned to for the SPS re-entry plan. Students will be divided into groups of 10 or fewer, and Wednesday services will alternate groups to comply with capacity limitations.

417-725-3078
lbaker@clubztutoring.com
Club Z is a private tutoring company offering one-on-one and group learning services to all students in the Springfield area, ages pre-K to college. One-on-one sessions are offered online via Zoom or in-person, while group, or pod, tutoring is offered in-person. Learning pods are for 3 to 6 students, and must be formed by clients before a tutor is assigned.
Springfield MO Learning Pods Facebook group was created by retired SPS Literacy Coordinator Denise Kelly after parents responded to the schools' re-entry plans with concern. Parents can use the page to form learning pods with their children's peers and then connect with a teacher or instructor for learning support. While the page is not connected to SPS, Kelly says students from most SPS buildings, and at all levels, have begun forming pods. Kelly has also encouraged group members to include children whose parents may not be able to afford such services in their groups and absorb the cost if possible.
417-882-0740
Sylvan Learning Center is offering School Support sessions five days a week in addition to traditional services. From 1:30 to 3:30 p.m. students ages kindergarten through twelfth grade can schedule to attend a School Support session, a small group where kids can complete virtual learning lessons and assignments with the in-person support of a Sylvan instructor. Service hours are subject to change depending on interest and demand.
Boys and Girls Club of Springfield's services is working in conjunction with the SPS re-entry plan and is available only to students ages 6 to 18 who choose the in-person/hybrid learning option. Students who attend in-person sessions with SPS on Monday and Tuesday are eligible for Boys and Girls Club services on Thursday and Friday, as well as every other Wednesday, and vice versa for students attending in-person sessions with SPS on Thursday and Friday. Before and after school care as well as virtual learning support will be offered at the Henderson, Musgrave and Stalnaker locations of the Boys and Girls Club in Springfield from 7:30 a.m. to 5:30 p.m. with capacity limitations at each center.
417-413-2287
Springfield Little Theatre is offering virtual learning assistance as well as theatre games, dance and improvisation classes for students ages second through eighth grade. The Learning at the Landers program invites students to spend two days a week, either Monday and Tuesday or Thursday and Friday, at the Landers Theatre from 8:15 a.m. to 3:15 p.m., with an option for after school care at an additional cost. The program will be hosted in six-week increments starting Aug. 24, and children will remain in stable groups of no more than 15 students.
(417) 476-2565
Camp Barnabas has relocated their resources to Ridgecrest Baptist Church in Springfield to offer Day Camp for SPS students with disabilities. The camp will work in conjunction with the SPS schedule, inviting students to attend on Monday and Tuesday or Thursday and Friday for programming and activities as well as tutoring and homework assistance when requested. Pick-up and drop-off times will be staggered for student safety, and Wednesday programming will be offered virtually. Enrollment is open to SPS enrolled students, ages 5 to 18 with intellectual, developmental or physical disabilities.
CoxHealth has expanded childcare options for employees heading into the fall semester, temporarily closing The Meyer Center as a fitness center and repurposing it to serve as the location of a school care program. The program, available only to children of CoxHealth employees, will run from 6 a.m. to 8 p.m. Monday through Friday, and drop-in care will be available for employees working flexible schedules. On-site staff will help children attend virtual classes and complete assignments. CoxHealth is also working to provide tutoring services from OTC, Drury and Evangel Universities.