Recipes
Game Day Recipes from The Pitch Pizza & Pub
Take your game day party spread beyond the cocktail weenies and seven-layer dip with these recipes from local restaurant owner Bryan Bevel.
By Rose Marthis
Feb 2019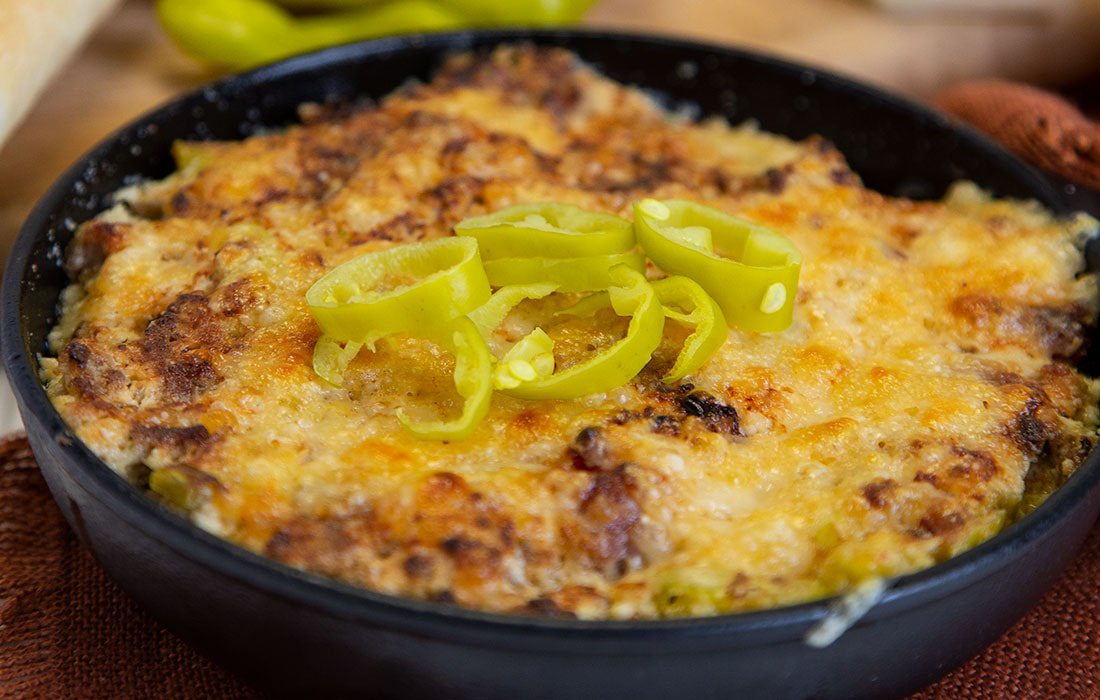 Even if you don't follow the NFL, Super Bowl parties are a great reason to get everyone together and be gluttonous for an afternoon. Think of it as February's Thanksgiving. Although cheese and crackers and chips and salsa are classic go-to's, up the ante this year by making these recipes for Hot Italian Cheese Spread and Snickerdoodle Blondie Bars, both courtesy of Bryan Bevel at The Pitch Pizza & Pub. 


Ingredients
1 pound fresh Italian mild ground sausage
1 8-ounce package cream cheese, softened
2 5.2-ounce packages Boursin Cheese Garlic & Fine Herbs flavor
1/3 cup mayonnaise
3 ounces sun-dried tomatoes (not in oil), Italian herb flavor if you can find it, chopped
½ cup drained, sliced pepperoncini (they are sold sliced)
3 tablespoons shredded Parmesan cheese
½ teaspoon pizza seasoning or Italian seasoning
1 baguette, sliced
Directions 
In a nonstick skillet, cook Italian sausage until nicely browned, breaking it up into small chunks as it cooks. Remove from heat and drain any fat. In a large bowl, blend cream cheese, Boursin and mayonnaise until well combined. Add sun-dried tomatoes and pepperoncini and continue blending. Stir in cooked sausage. Add mixture to a one quart baking dish and swirl the top with a small knife (just for looks). Sprinkle with Parmesan cheese and pizza seasoning. Bake for 25 minutes in a 350º oven until the top is golden brown. Serve with a baguette.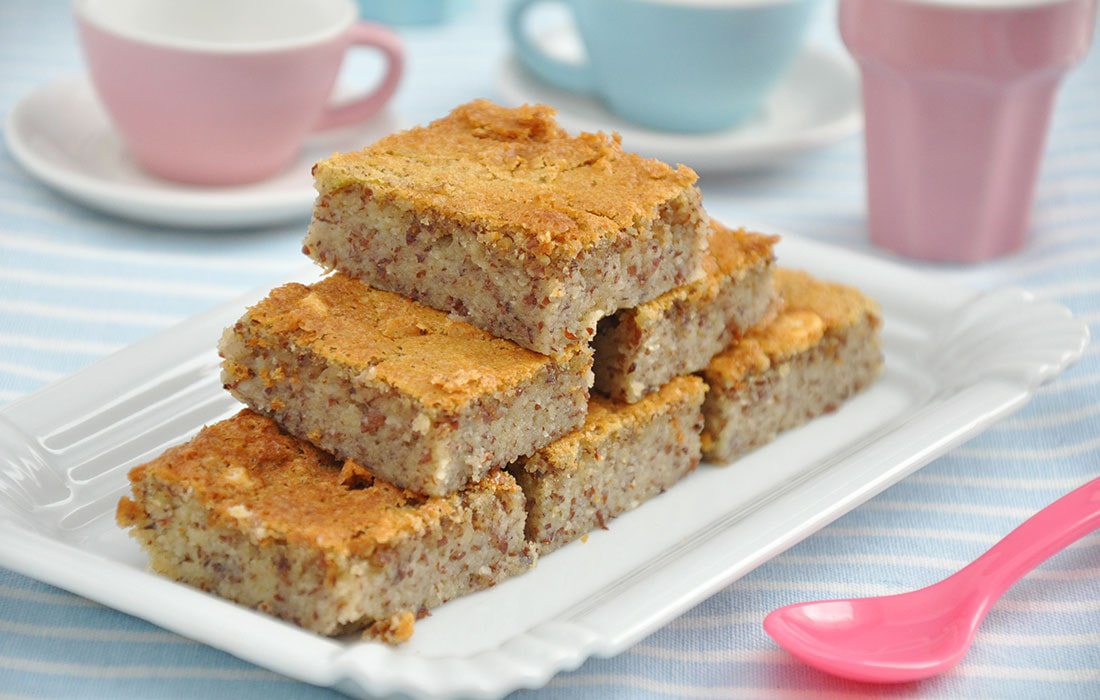 Ingredients
For the Snickerdoodle Topping:
2 tablespoons granulated sugar
½ teaspoon ground cinnamon

For the Blondies:
11/3 cup all-purpose flour
1 teaspoon baking powder
1 teaspoon fine sea salt
¼ teaspoon ground cinnamon
2/3 cup unsalted butter, melted
½ cup plus 2 tablespoons granulated sugar
1 large egg
1 egg yolk
2 teaspoons pure vanilla extract
Instructions
Heat the oven to 350° and have ready a greased 8-by-8-inch baking dish. In a small bowl, stir together the topping—2 tablespoons of granulated sugar and a ½ teaspoon ground cinnamon. Set aside until ready to use. In a medium-sized mixing bowl, whisk together the flour, baking powder, sea salt and ¼ teaspoon cinnamon. Set aside until ready to use. In a large mixing bowl, mix together melted butter, ½ cup plus 2 tablespoons granulated sugar, egg, egg yolk and vanilla until well combined. Add the dry ingredients and mix with a sturdy spoon until the dough comes together. Be careful to not overmix the batter. Transfer the dough to the baking dish and spread evenly from edge to edge. Sprinkle the cinnamon and sugar topping over the dough and bake for 22 to 24 minutes. Cool for 15 to 20 minutes.
MORE GAME DAY RECIPE IDEAS