Food
Go Zen by Adding Lavender to Your Next Recipe
Local experts offer tips on how to level up your recipes with lavender.
By Tessa Cooper
Mar 2019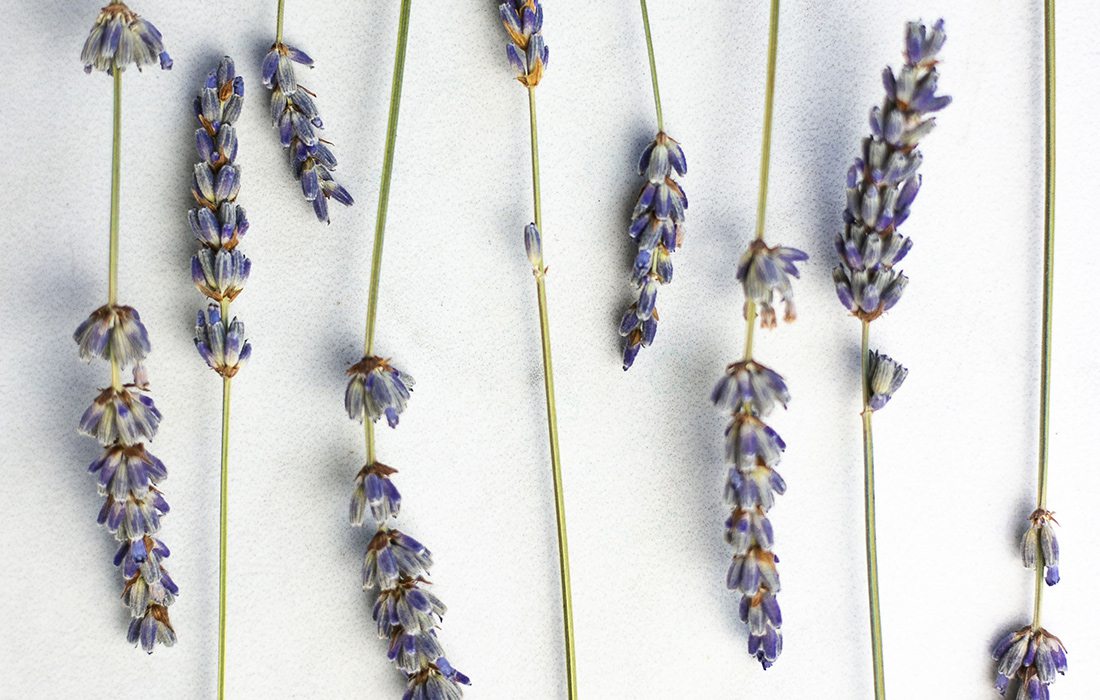 Lavender is much more than just an aromatherapy tool—it's the star of a culinary trend that's been in the making for decades. Catherine and Thor Bersted are locally famous for their lavender farm and seasonal cafe located just outside of Nixa. For anyone who wants to start incorporating lavender into their cooking, Catherine and Thor are the people to talk to, and they'll happily offer advice to anyone who will listen. 
"Lavender buds by themselves can be used so incorrectly so fast," Thor says. "It can actually turn you off from the flavor. We do our infusions post-heat to avoid the camphor flavors that can come from lavender infused improperly."
Catherine recommends that those who are new to the lavender flavor start by buying their lavender-infused honey. She says it tastes great on cheese and charcuterie meats and even in drinks like cocktails.
Another one of Thor and Catherine's versatile lavender products is the lavender balsamic reduction. "Catherine was talking about the balsamic glaze on some of the dishes at the farm, and I was like, 'Let's kick it up a notch,'" Thor says. "Most balsamic have sugar or molasses, but we decided to use our honey… We infuse it with a significant amount of lavender post-heat." Thor suggests adding their lavender balsamic reduction on top of a salad, cheese and even ice cream. Who's to stop you?
Lavender Falls Farm's Lavender Prosecco
Simply add a quarter to a half ounce of lavender simple syrup to a dry Italian prosecco. Order a bottle of lavender-infused simple syrup made by the Bersteds themselves at lavenderfallsfarm.com.