Dishes
Try the Dark Chocolate Shortbread Cookies at European Cafe
These seven dishes or drinks have passed our taste buds this month and made us rave. They are ranked by level of yumminess.
By The Editors
Jun 2020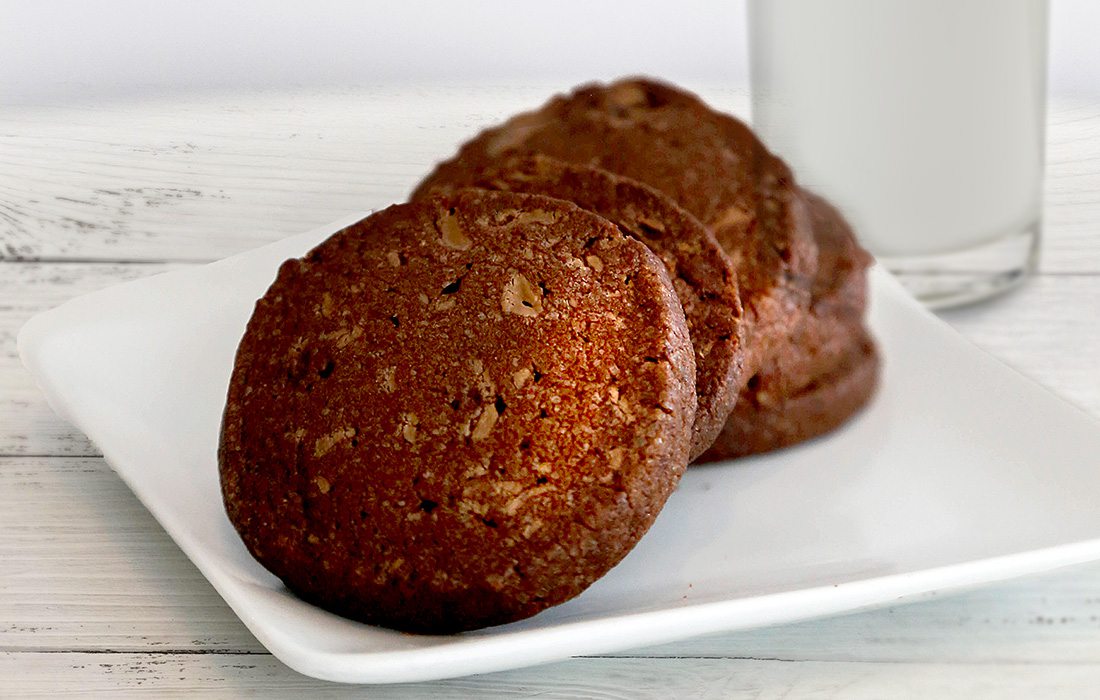 1. We've been satisfying our sweet-but-not-too-sweet tooth by picking up the dark chocolate shortbread cookies from European Café (207 Park Central East, Springfield). They are rich, yet light, and perfectly crumbly with a delightful shortbread texture that doesn't overwhelm you with sugar.
2. A recent daily special at Farmers Gastropub (2620 S. Glenstone Ave., Springfield) really hit the spot. The spicy beef rice bowl featured stir-fried beef, jalapenos for heat, carrots, cabbage and some local ingredients, like Willow Mountain Mushrooms and a fried egg from Bechard Family Farm.
3. Another daily special we loved was the Spicy Mary pasta from Piccolo (107 W. Aldersgate Dr., Suites 1–2, Nixa). It had angel hair pasta, gorgonzola cheese, green olives, bacon and spicy marinara.
4. As much as we love the tacos from Tinga Tacos (308 W. McDaniel St., Springfield), it's the BYO Nachos that really get us excited. You choose your toppings to eat with their delish chips. Try them with seasoned tofu, jalapenos, black beans, onions and cheese sauce.
5. The Jimmy Shimmy Extra Special Bitter from 4 By 4 Brewing Company (2811 E. Galloway St., Suite A, Springfield) is our new go-to brew. It has a hoppy aroma without too heavy of a hoppy flavor. That means it's super drinkable, which is just what we want on hot summer days. We like to alternate between the Jimmy Shimmy Extra Special Bitter and 4 By 4's orange-mango Basic Batch hard seltzers.
6. Our forever-favorie go-to lunch at Derby Deli (at Brown Derby International Wine Center, 2023 S. Glenstone Ave., Springfield) is the Veggie Sandwich. This sandwich is always a delight, with more bold flavor than a lot of veggie sammies. Inside warm naan there's crunchy cabbage, greens, cucumber, roasted red pepper, hummus, feta and a zippy lemon vinaigrette.
7. In case you need a reminder to order some tasty nibbles that have been Springfield standbys for ages: Don't sleep on the bacon-wrapped dates at Char Steakhouse & Oyster Bar (1620 E. Republic Road, Springfield). They were favorites at Touch Restaurant and lived on when it became Char. They are sweet, savory and so, so delish.