Food
How to Make Wild Gooseberry Pie
Tart and unique, wild gooseberry pie is an old Ozark tradition and a labor of love.
by Heather Kane Kohler
Jun 25 2021 at 8 a.m.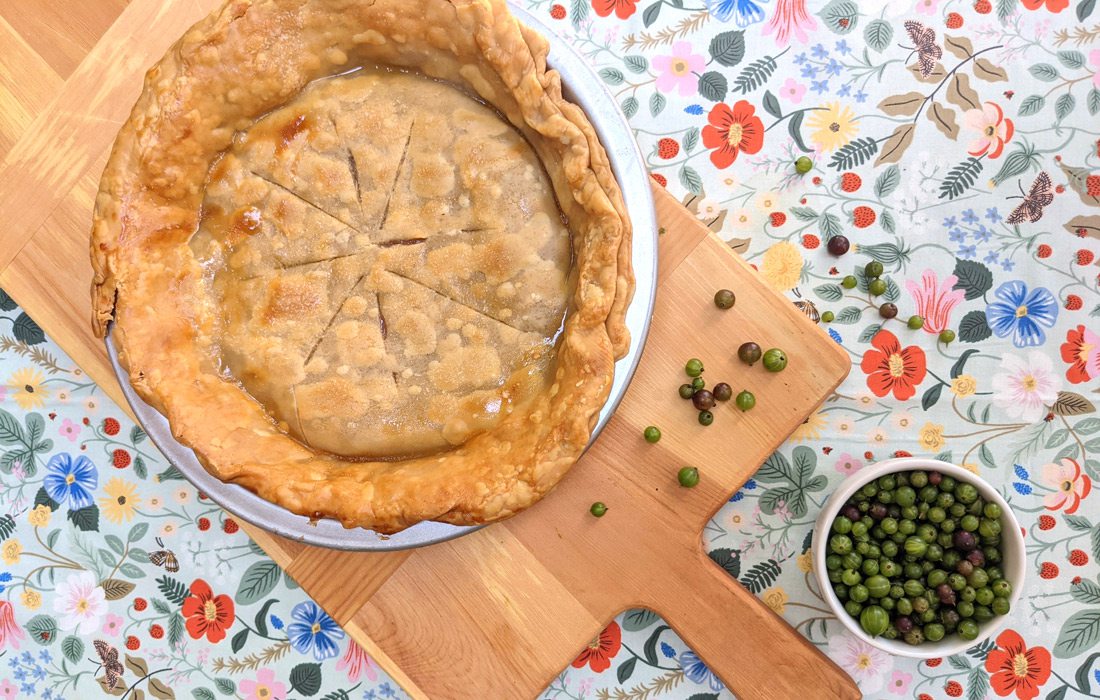 Wild gooseberries don't frequent the farmers markets often, but when they do make their scarce appearance I have to buy a pint or quart to make my family's old fashioned gooseberry pie. My grandparents grew gooseberries and I spent many hours on the back porch plucking their stems off so my grandmother could make my grandfather and my father's favorite gooseberry pie. It's tart and tangy, but with just the right amount of sugar and a scoop of vanilla ice cream to finish it off, it's so delicious.
For this pie I used wild gooseberries from Providence Farm (5147 Pleasant Hill Rd., Seymour) which is owned and operated by Wes and Ame Hunter along with their four children, Addie, Benjamin, Nathaniel and Hannah. "Our woodlot is full of gooseberry bushes; we've been picking since we moved to the farm in 2012 and have sold berries at the farmers market and to a couple restaurants since 2014 or 2015." The Hunter's explained. "The picking is laborious, the bushes are thorny, there are ticks everywhere, but we honestly look forward to it every year."
The season for gooseberries is late spring through July, so keep your eye out for these elusive greenish berries at your local farmer's markets now. I don't recommend eating the berries raw. They are very sour, but I do recommend cooking them up using my family's traditional gooseberry pie recipe! It yields the most perfect sweet and sour flavors.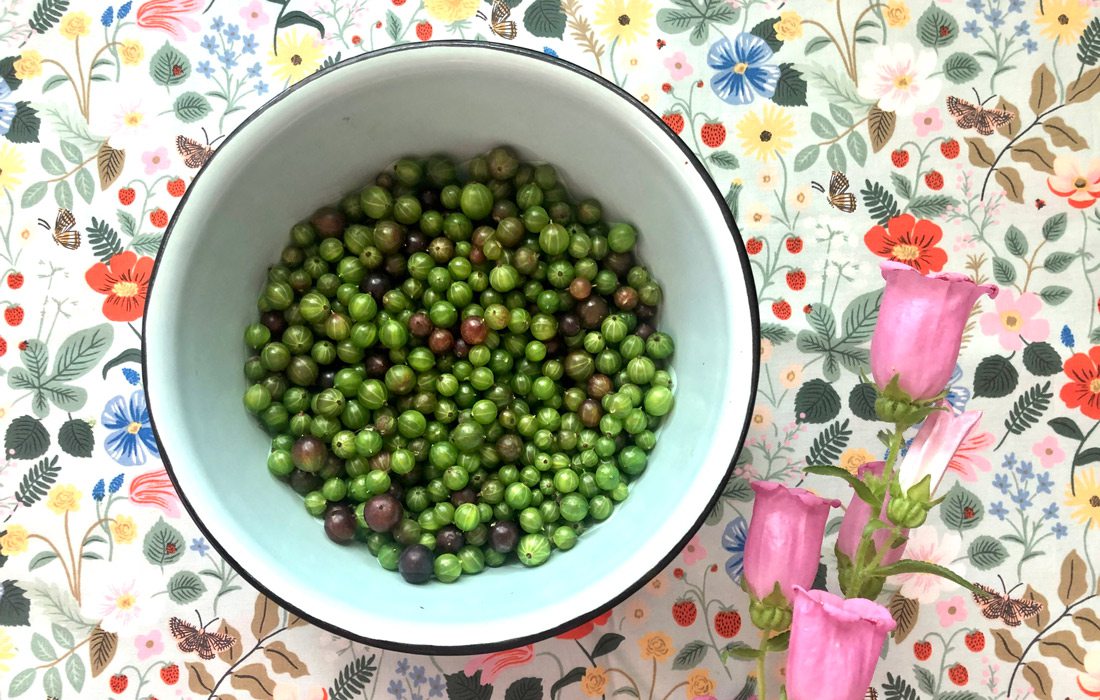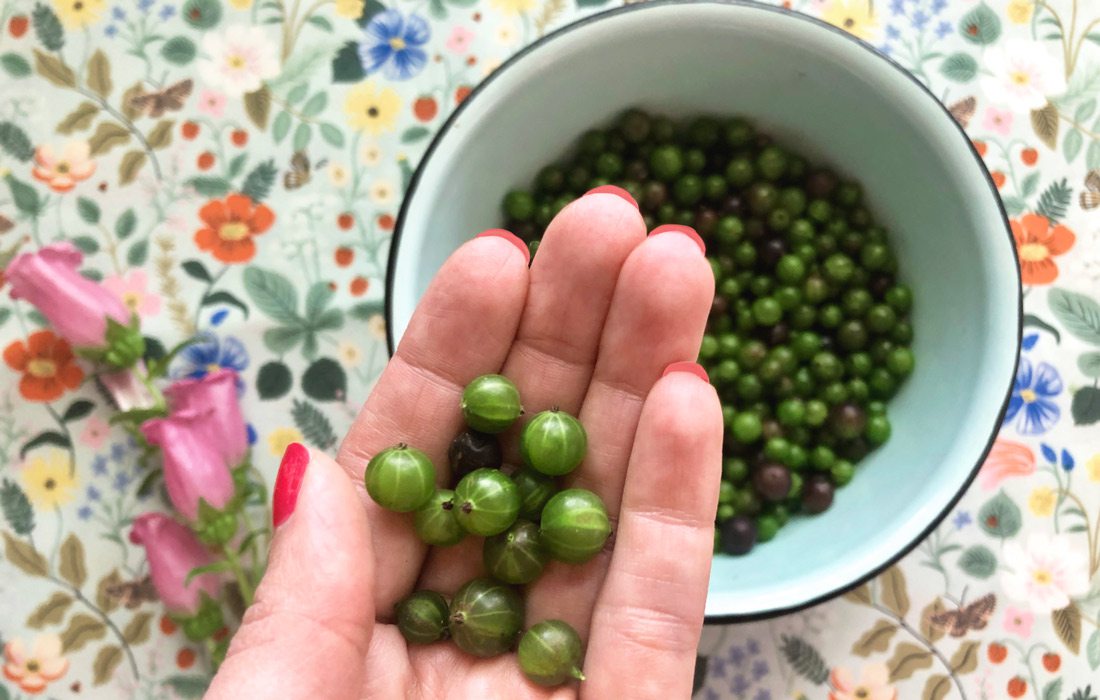 Photos by Heather Kane Kohler
Wild Gooseberry Pie
Recipe Courtesy Heather Kane Kohler.
Ingredients for the Filling
• 2 cups gooseberries (You can substitute canned or frozen berries for fresh.)
• ½ cup water
• 1 cup sugar
• 1 tbsp butter
• 2 tbsp flour
• 2 egg yolks

Pie Crust Topping
• 2 egg whites
• ¼ cup sugar

Instructions
• Preheat the oven to 350 degrees.
• In a saucepan, add gooseberries and water.
• Simmer for 2–3 minutes.
• Drain off some of the excess water, then return to the burner.
• Add the sugar, butter and flour, continue to simmer for 1 minute.
• Remove from heat. Beat egg yolks and pour slowly into the saucepan and stir until thick.
• Pour filling into the chilled pie crust.
• Top with a second chilled pie crust, cutting slits to vent (or cut for lattice top).
• Brush the pie crust with egg whites.
• Sprinkle sugar on top.
• Cover the crusts of the pie with aluminum foil and bake for 20-25 minutes.
• Remove aluminum foil and bake for another 15-25 minutes, until the crust is browned.