Drinks
Local Fall Cocktail Recipes to Spice Up Any Night
Fall cocktails don't all have to be the same, mulled cider you've grown accustomed to. Spice it up (literally) by adding some new concoctions to your rotation.
By Megan Dollar
Oct 29 2020 at 1 p.m.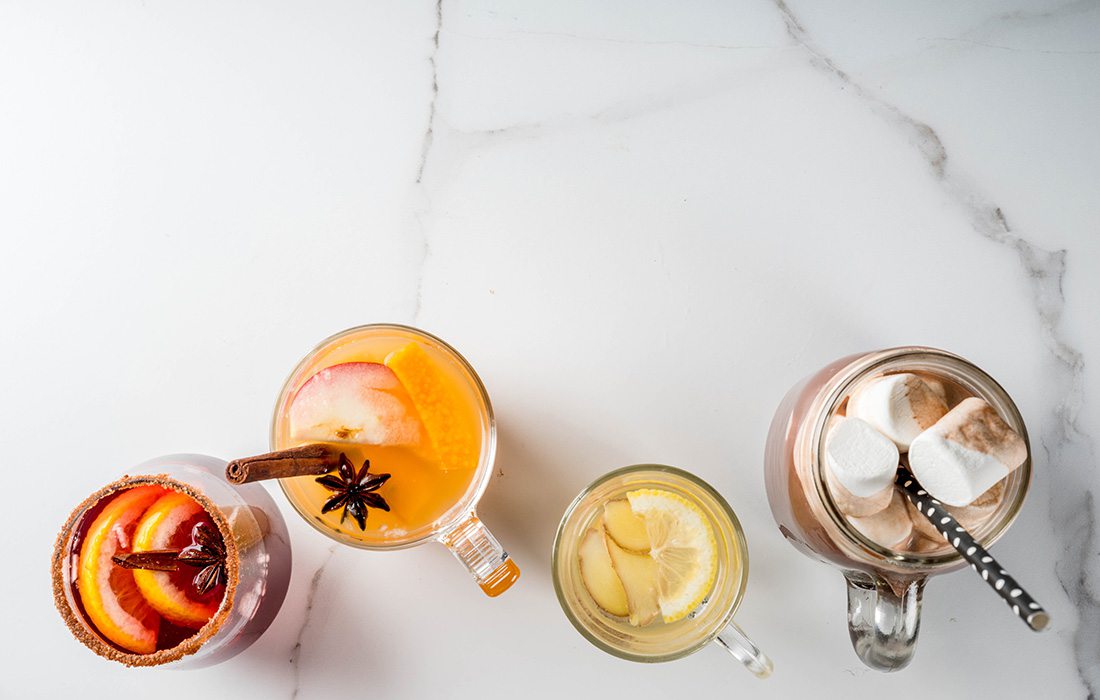 You've had your fair share of mulled cider in the fall, but how often have you gone for something different? 
This time last year, I was living in a French town that I now often refer to as the Springfield, Missouri of France. It was a mid-size city on the foothills of les puys d'Auvergne—volcanic hills comparable in size to the Ozark Mountains. My childhood best friend, also a 417-land native, was visiting when a group of other English-speakers gathered at my apartment for a dinner party. She made the mulled wine or, as the French say, vin chaud (hot wine). 
A bottle of deep red, French wine poured into a saucepan, mixed with fresh orange juice, mulling spices and sugar filled my small apartment with a euphoric scent: This was my introduction to fall booze. I drank the soul-warming beverage again and again throughout my French fall and winter, at gatherings with friends, at cafes with coworkers and the Christmas markets with a French boy—oh la la! 
Now, back in 417-land, I'm after something that might have that same soul-warming and head-lifting effect. So, I talked to a few local drink makers and gathered some of their favorite recipes for fall booze to make at home.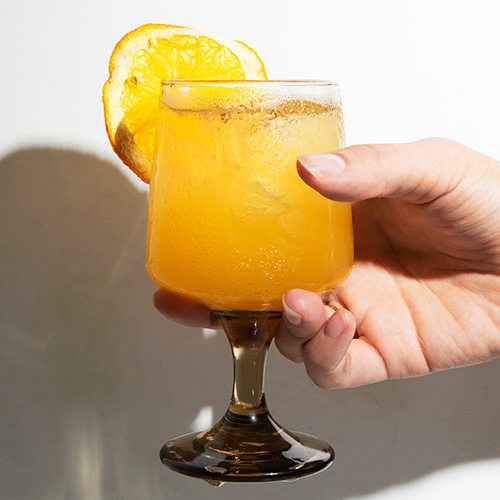 Photo by Brandon Alms
The Point Judith is one of two signature cocktails at The Royal for the fall and winter seasons. "Citrus is a very summery flavor, but oranges are in season all year round," Lowrance says.  "True navel orange season is November through January.  So I always love using oranges in the fall and winter as well."
Ingredients
1.5 ounces London dry gin
0.5 ounces orange spice simple syrup (Lowrance recommends Martha Stewart's recipe)
1 ounce Taylor's Velvet Falernum
1 ounce orange juice
Fresh nutmeg (Culture Counter carries it when available)
Dehydrated orange slices
To prepare
Add all ingredients to your favorite glass, top with ice and stir.  Garnish with a dehydrated orange slice and freshly grated nutmeg.
Beau Norman is the lead mixologist at Hotel Vandivort's The Order and Vantage Rooftop Lounge. He thinks the Old Fashioned is the best cocktail ever created. The 305 is his fall twist on the classic, which he's serving at The Order this season. "The 305 has great fall flavors that people may not expect in an Old Fashioned," Norman says.
Ingredients
0.25 ounces real maple syrup
2 ounces Rittenhouse Rye Whiskey
0.25 ounces Luxardo Maraschino Liqueur
3 dashes Fee Bros. Black Walnut Bitters
Absinthe for rinsing your glass
To Prepare
For an easy rinse, fill your glass of choice with ice and a bit of absinthe. Leave the ice to melt a bit before coating the inside of your glass with a swirl before dumping. Add ingredients to glass in this order: maple syrup, ice, whiskey and liqueur. Finish with three dashes of bitters and serve.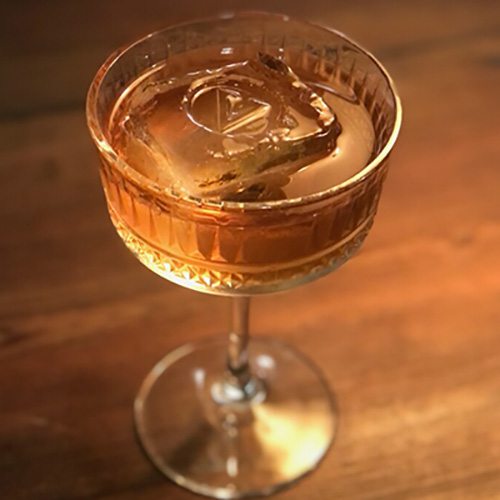 Photo courtesy Hotel Vandivort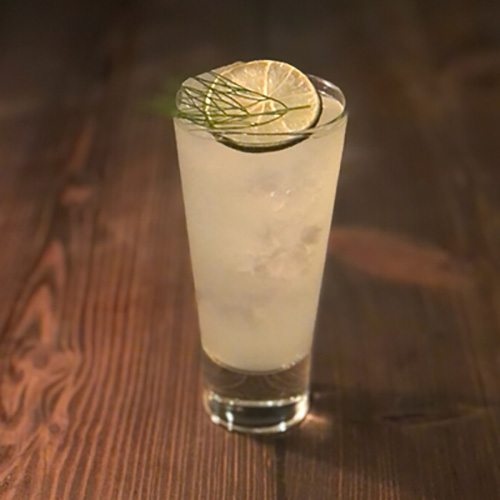 Photo courtesy Hotel Vandivort
Here's a spicy twist on a French classic that isn't wine. "Absinthe and fennel have a great anise flavor," Norman says. "Anise is a very polarizing flavor. I love taking flavors and ingredients that people may not know of, or not necessarily think they like, then wrapping it all up in something they will love."

Ingredients
1.5 ounces aquavit (Norman uses North Shore)
0.5 ounces St. George absinthe 
0.75 ounces fennel syrup
0.75 ounces lime juice
Soda water

To Prepare
Shake aquavit, absinthe, fennel syrup and lime juice in a cocktail shaker. Strain over your favorite glass filled with ice and top with soda water. Lime garnish optional.
Civil Kitchen just recently debuted their fall/winter drink menu and looks decadent: an apple-cinnamon mule, a spiced old fashioned, a cranberry apple sangria and more. Manager Miranda Freeman has shared the recipe for their Pumpkin "Spiked" Latte for us to make at home. 

Ingredients
1.5 ounces pumpkin spice cream liqueur  (Hy-Vee sells Bailey's brand)
8-9 ounces Brewed Coffee
Whipped cream
Pumpkin spice
To Prepare
Combine 8-9 ounces of your favorite coffee with 1.5 ounces of pumpkin spice cream liqueur. Top with a tower of whipped cream and sprinkle with real pumpkin spice.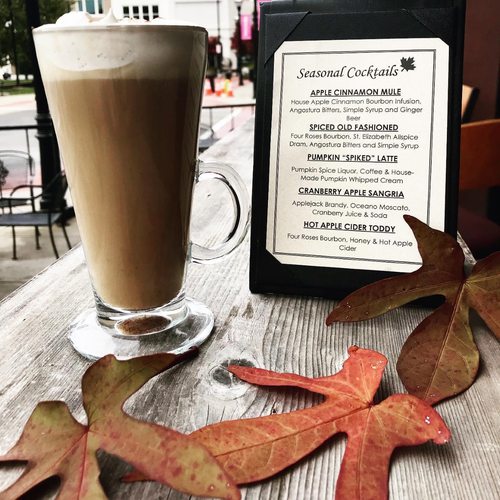 Photo courtesy Civil Kitchen