Life
Skip the Line with Groceries that Come to You
Busy schedules keep us from leisurely perusing grocery store aisles, so we took the liberty of creating an easy-peasy list of ways to avoid the check-out line.
By Jenna deJong
Jun 2018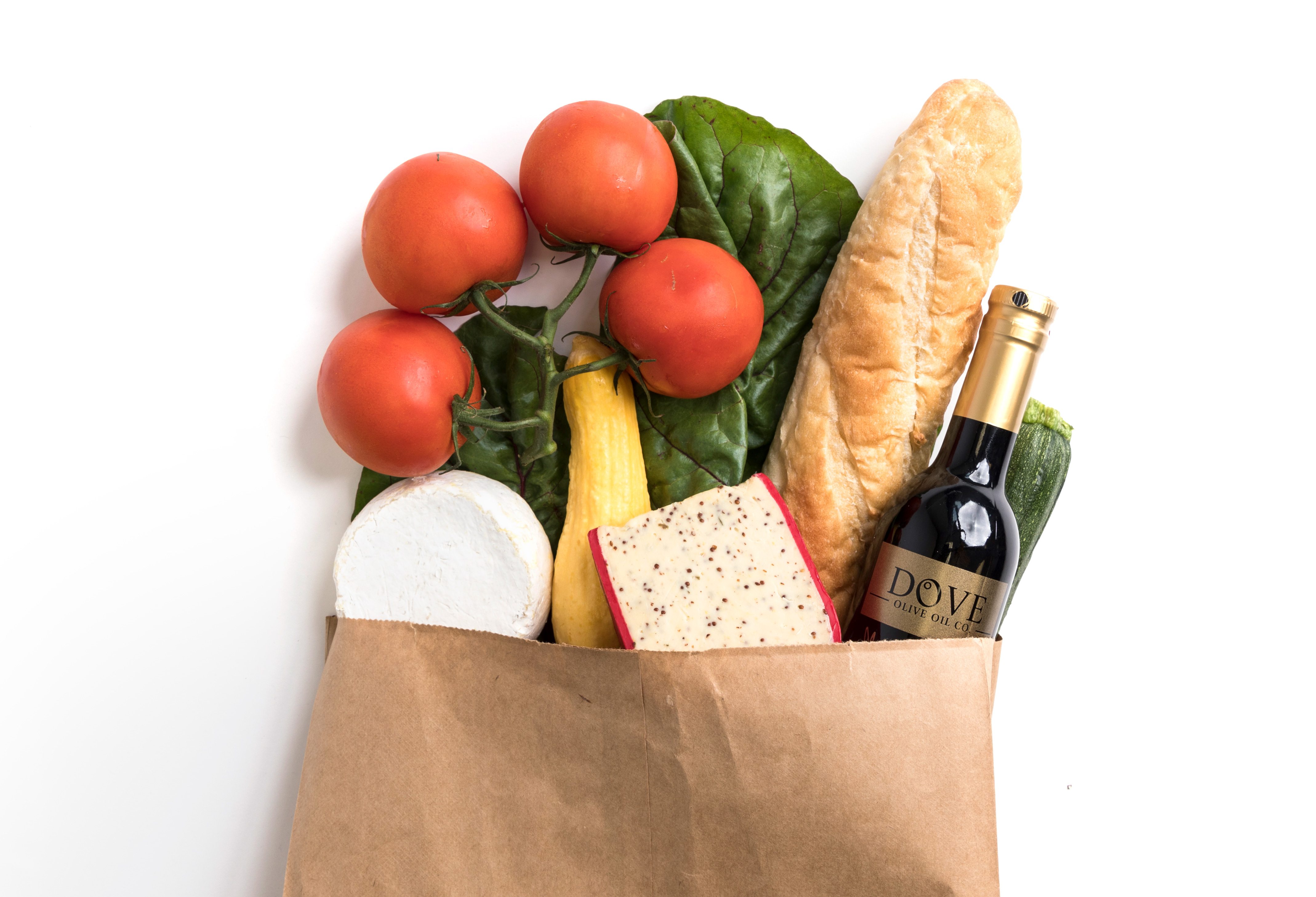 For the workaholic
Hy-Vee's Aisles Online
From the comfort of your sofa (and maybe while wearing jammies—we won't tell) you can add items to your cart like you would with any other kind of online shopping. Then you can check out with a credit, debit or gift card. Items can be made into favorites, so when you're in an extra big rush you can add a whole list to your cart at once. 
The Details: Create an account online and choose items depending on weight or quantity. Pick up orders or choose the delivery option. 
For the vegetarian
Join a CSA program  
A community-supported agriculture program is a mutual relationship between farmers and members where members purchase a share of the farm's harvest. And in return, the farmers deliver fresh produce. Lucky for us, we have a few local CSAs to choose from like Urban Roots Farm, Millsap Farms and Green Thicket Farm. 
The Details: Each local CSA program works a bit differently, so visit each farm's website to get more information (urbanrootsfarm.com/get-veggies, millsapfarms.wordpress.com, greenthicketfarm.bigcartel.com).
For the meat fanatic
Pre-order meats at a local butcher 
Add a little meat to your diet and pre-order from a local butcher like Hörrmann Meats. Offering almost anything you can think of, Hörrmann Meats has you covered with meatloaf, smoked deli turkey, brats, stuffed burgers, shark and more.  
The Details: Call a couple days ahead of time to place your order and swing by after work to collect your meats, some of which are seasoned. 
For the farm-fresh foodie
Order from Urban Roots Farm through Uber Eats 
A Saturday morning farmers market run isn't the only way to score the freshest produce. Order weekly from Urban Roots Farm through the Uber Eats app and track your delivery as it makes its way to your stoop. 
The Details: All you need to do is download the app and search Urban Roots Farm, then pick out your veggies.
For the adventurous cook
Sign up for a foodie mail subscription
Farm 2 Counter is a locally owned grocery delivery service acting as a link between grocery stores and online shoppers. Pick from a variety of boxes including dry goods, dairy, beverages and canned goods. Boxes are dropped off every Friday. 
The Details: Sign up and set your preferences at farm2counter.com. Weekly emails and a text blast are sent in case you need to customize your box.