Health
Treat Your Feet With This Popular Exfoliating Peel
Get those feet ready for summer with a super-popular exfoliating foot peel that started right here in the Ozarks.
By Katie Pollock Estes
May 2019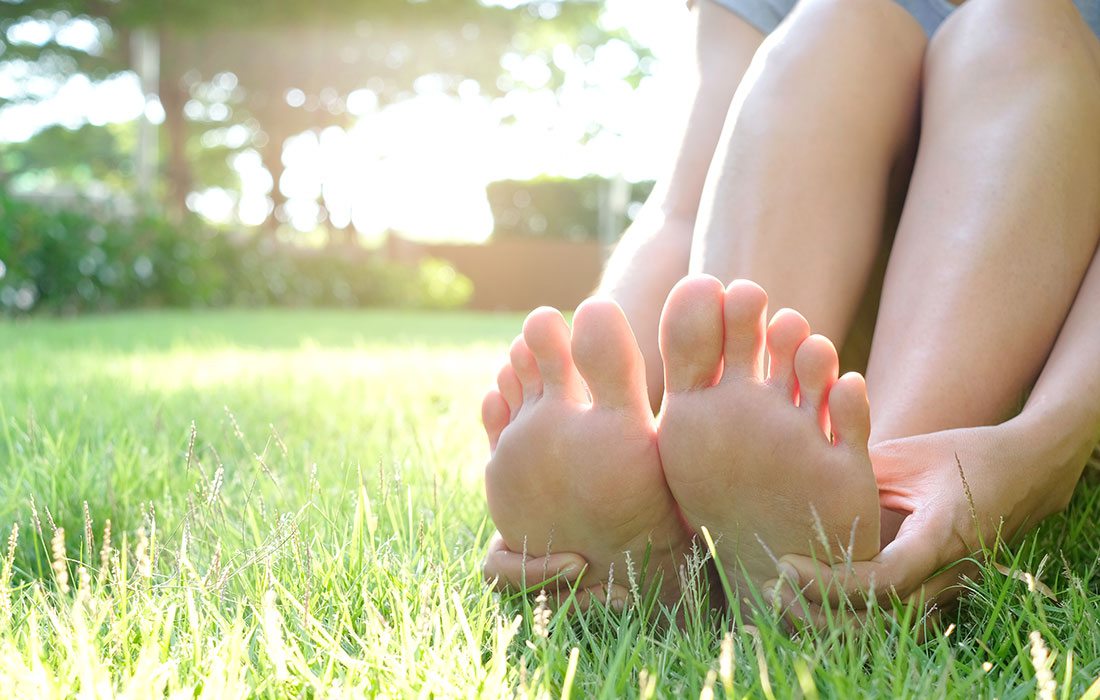 After neglecting my feet for months, I'm facing sandal season and feeling like my cracked heels are simply not ready to make an appearance. I decided to try a Baby Foot peel to whip my toes into shape. If you're hesitant to try a DIY foot peel that you apply at home, I'm here to quell your fears and tell you all about the experience.
How it Works
Since its creation in 1997, the peel has gained popularity and has been touted in sources like Glamour, Elle and Vogue magazines to name just a few, but the company is based right here in Springfield. The product usually sells for about $25, and it's made from fruit acids, salicylic acid and lactic acid to break down dead skin cells and help them easily slough off.

Plastic booties are prefilled with the gel-like product, and all you have to do is stick a tootsie into each one. Then you tape up the excess plastic to keep the booties securely on your feet. After that, you just sit tight and wait an hour before washing the gel off your feet. 
How it Feels
The first sensation once you plunge your foot into the gel is this: cold and slimy. It's an odd feeling for sure. The gel squelches up around your foot and between your toes. It's impossible not to wiggle your toes and squish it around a little—but that sensation, while not bad, is not exactly pleasant either. The good news is that you get used to it in about 15 seconds, especially if you place some warm socks on over the baggies. Then it just begins to feel cozy. When the hour is up, you do a little penguin shuffle to the shower to rinse your feet, and then you're done!
What It Does
For about a week, nothing happens. You'll think the thing didn't work. But then, one day, BAM! Your skin starts to slough off in giant, satisfying sheets and tiny, annoying flakes. (Pro tip: You will absolutely not want to be wearing sandals when this happens. Commit to socks and shoes during the sloughing phase.) If you were a kid who liked to let glue dry on your hands before peeling it off, then you'll find this (admittedly gross) process enjoyable. I loved peeling big pieces of dead skin off my feet and feeling the baby-soft new skin below. But the smaller bits were irritating. I'd take my socks off at the end of the day, and they'd be filled with dry flakes. It was worth it, though. After a couple weeks, my feet and toes felt and looked so much better. And my horribly cracked heels had greatly improved, too. 
Where to Get It
You can order Baby Foot online or at numerous local spas and boutique shops including Crighton Aesthetic Studio, Acacia Spa, MaMa Jean's Natural Market and many more.