Health
Find Your Zen in Acacia Spa's Amenities Circuit
Acacia Spa's larger location allowed owners Richard and Allyson Kennedy to add amenities. Assistant Editor Adrienne Donica spent one morning at the spa to learn the benefits of a few.
By Adrienne Donica
Sep 2017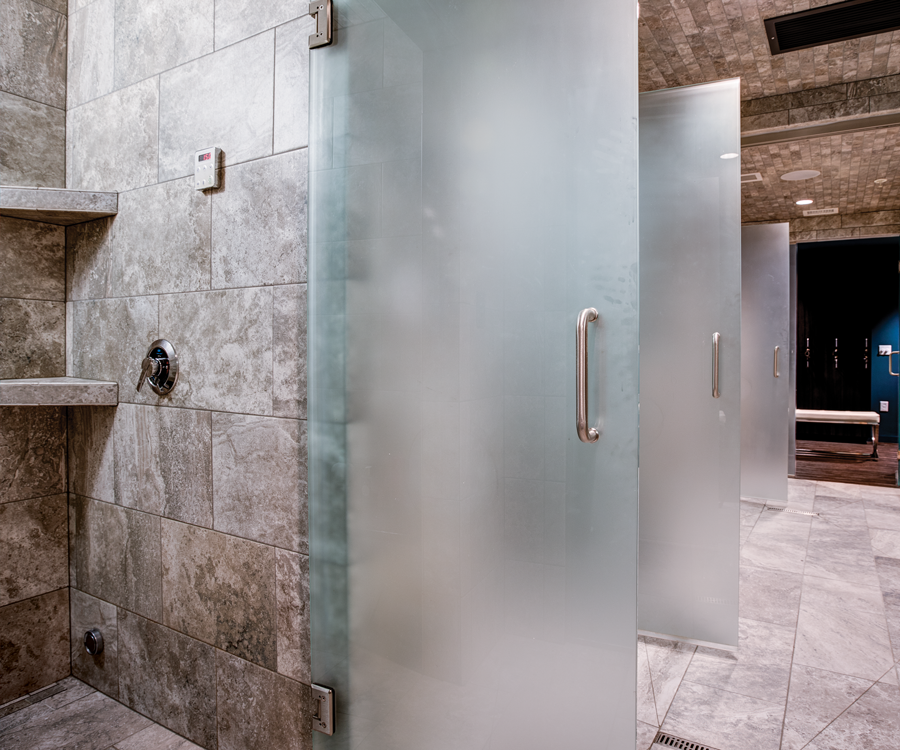 Being alone doesn't bother me much. I don't mind going to the movies or even eating solo at a restaurant. I've even started hiking alone. As I take in the beauty of 417-land, my thoughts run wild. But it wasn't until I tried four amenities at Acacia Spa (4058 S. Lone Pine Ave., Springfield, 417-823-8318) that I realized there's a difference between doing something alone and intentionally being alone to relax.
When I arrived, I sat down with Richard Kennedy, co-owner of Acacia Spa and doctor of naturopathy, to discuss the finer points of what I was about to experience. He told me I'd be starting in the inhalation room, an amenity that includes detoxifying mud and a low-output steam shower. Then I would try the eucalyptus steam shower, arctic room and sauna. Guests can enjoy these rooms individually, but Richard and Allyson encouraged me to try "the circuit" and spend time in all three. "There is no right or wrong way to do the circuit," Richard says. "It's a matter of personal preference." 
Excited to begin, I changed into a robe and headed to the inhalation room. An employee turned on the system before leaving me to de-robe and start relaxing. The oversized shower stall had a built-in bench and a small circular vent near the floor from which the steam entered. I rubbed the slightly gritty mud onto my face and most of the rest of my body but after that wasn't sure what to do. I sat on the bench and prompted myself to slow down. The temperature inched from a cool 77 degrees into the low 90s as the steam continued to flow through the vent without fogging up the room. A nice combination of eucalyptus and menthol oils permeated the air, which relieved my seasonal allergy–induced congestion and eventually left my eyes and throat tingling. As I showered, I left the steam system on and felt the cool water from overhead while hot steam rose from the vent below. It was bliss. Reluctant to leave, I toweled off and headed to the circuit.
I opted to follow Richard's favorite order: sauna, eucalyptus steam shower and then the arctic room, which would take me from hottest temperature to coolest. The sauna, which is set to 140 degrees, actually has two sources of heat: traditional ambient and infrared. Each has its own benefits, Richard says, adding that the ambient heat is more detoxifying, whereas the infrared heat is more beneficial to muscles. I couldn't help but shut my eyes as I lay down in the heat. After 15 minutes or so, I was sweaty enough and decided to move onto the eucalyptus steam shower.
Immediately after I turned on the steam, the small room became clouded with eucalyptus-infused steam. Although the steam had a gentler scent than the inhalation room, the dense, 110-degree air felt thick in my lungs, and it was initially hard to breathe. This was my least favorite room, and I would advise against it for anyone who has trouble breathing or gets claustrophobic. The steam automatically shut off after about 10 minutes. I was even sweatier and couldn't wait to get to the arctic room two doors down.
It was quiet despite the sound of the cold air rushing into the room and not too chilly, even though it was just 34 degrees. I marveled at how calm I felt and realized I didn't mind sitting alone with nothing to do. Relaxation isn't the only benefit. "Whereas the infrared sauna is good for muscles, the arctic room is good for joints," Richard says, adding it can be great for athletes or people with joint pain. The cool air is also ideal after facials to help close up pores. The longer I sat, the more the arctic room started to rival the inhalation room as my favorite amenity. Before leaving, I rinsed off once more and headed to the office with unusually smooth skin, smelling like a spa and feeling more relaxed than I had in a long time.
The sauna, eucalyptus steam shower and arctic room are included with a $35 day pass or $49–99 monthly membership. Access to the inhalation room is part of the couple's steam shower service, $30.