Spaces
Update the Look of Your Kitchen with a New Backsplash
Before you dive into a full kitchen redo, consider updating your backsplash for a whole new look. Melissa Turpin of Unique Tile and Kate Andrews of Stoneridge Flooring offer tips and suggestions for making your decision.
By Haley Phillips
Apr 2020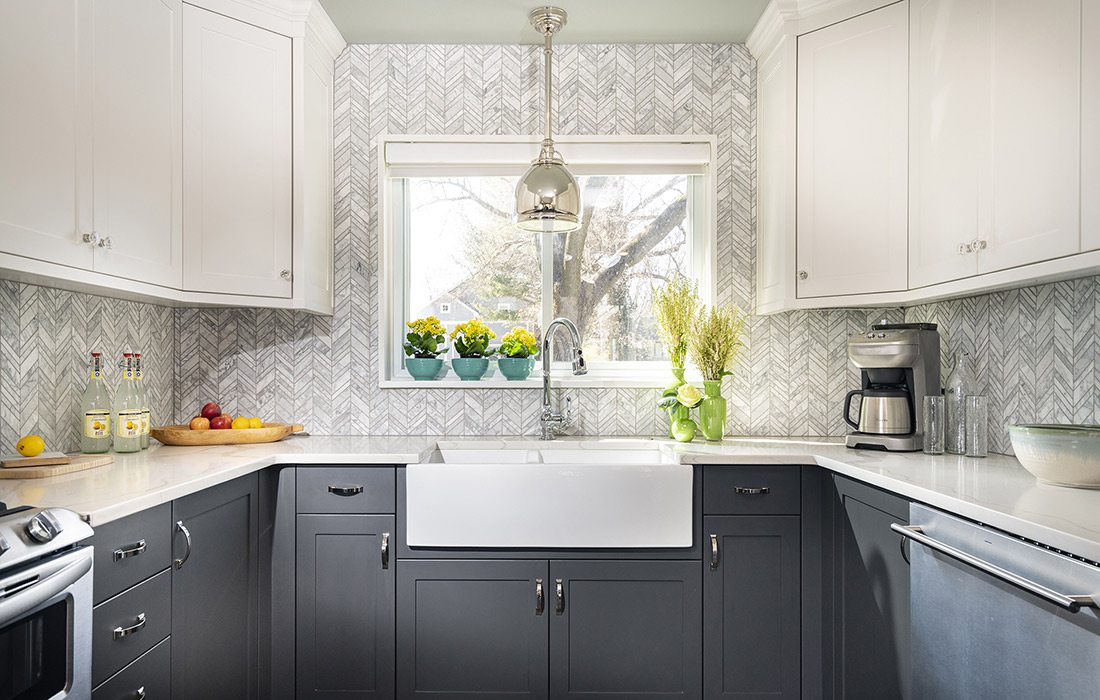 Fresh colors, bold shapes, updated materials; the time for a kitchen backsplash makeover is now. With more options than ever it can be tough finding the right fit for your kitchen.
One of the first things to consider before selecting your backsplash tile is your space. Melissa Turpin, president of Unique Tile, advises homeowners to keep in mind three things before choosing a tile: the scale of the room, the pattern of the countertop and the color of the cabinets. If you are looking to add a pop of color with your tile, let it be the focus of the room. "If you're going to do a cobalt blue backsplash, your counters need to probably be white and the cabinets need to be really clean," says Kate Andrews of Stoneridge Flooring Design. While neutral tiles are always a smart selection, designers and installers are seeing a wave of more jewel-toned backsplashes as well. "We are moving toward warmer grays, blues and greens," Turpin says.
Out-of-the-box materials like antique mirror, glass and marble are also trending, putting a modern twist on antique materials. For most designs, Turpin and Andrews agree that ceramic tile is still a classic choice for its durability.
When it comes to the design of the backsplash, simple is better. Busy, multi-material mosaics are on the way out, Turpin says, while single-hued shapes like triangles, hexagons and other geometric patterns are moving in. For a bit of contrast in more simple shapes like squares and subway tile, Andrews suggests playing around with texture and size. "Instead of a flat 3-by-6 inch, it might be a textured 4-by-12-inch tile," Andrews says. "It might be a crackle, or it might be beveled, just something that elevates it from plain subway tile to something more interesting."