Style
Going Green with PINE
For nature-inspired whimsy and charm, head to PINE in Galloway Creek.
by Ettie Berneking
May 2021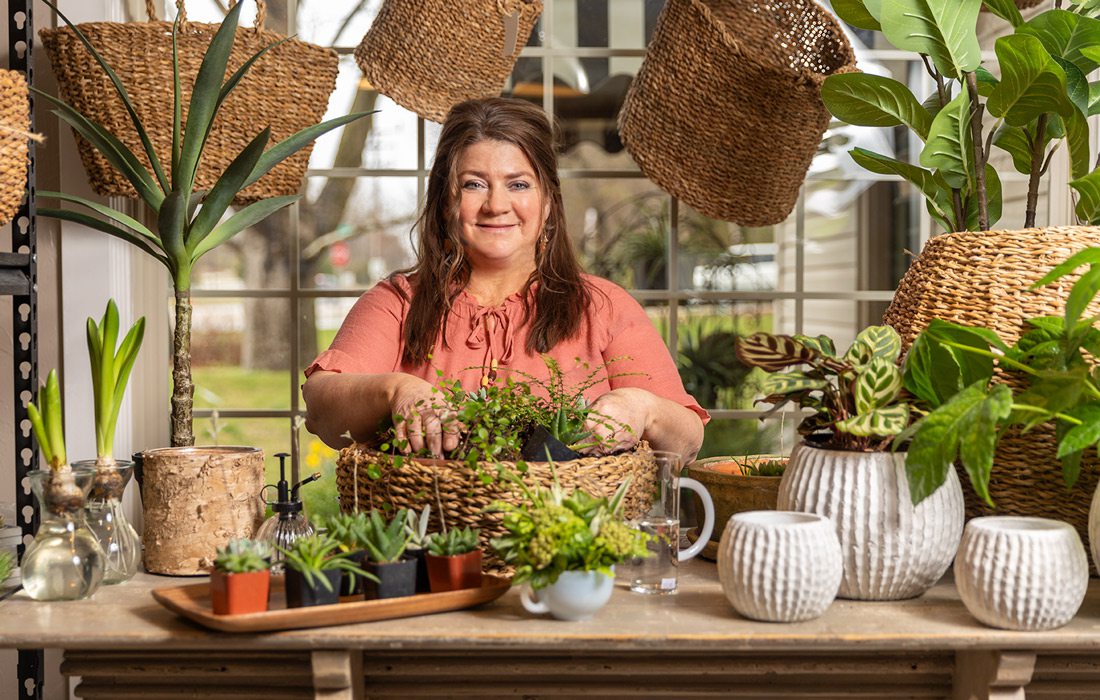 It's been 13 years since Debra Moore moved into her shop along Galloway Creek, and in that time, a lot has changed. The sleepy valley has seen a boom of activity over the past few years. Quarry Town Apartments welcomed residents into the forested neighborhood, and soon restaurants and bars including The Rock and Great Escape Beer Works and 4 by 4 Brewing gave visitors a new delicious reason to visit the scenic retreat. As Moore saw businesses pop up along the hillside, she decided to change things up as well. In March 2020, Moore changed her shop's name from Inspirational Home to PINE.
The new name hits at what Moore loves about her store—it's connection to nature. PINE sits near Galloway Creek, and Moore has filled the shop with items inspired by the outdoors. Items like tea towels and kitchen accessories are made from cotton, bamboo or other organic material. Moore is big on carrying all-natural necessities. She introduced a men's line of body washes and soaps with scents like mountain sage. The women's clothing is the kind of comfy, chic apparel customers can wear to the lake or in the garden.
One room is dedicated to kids. Moore has children's clothing, books, macrame teepees, tiny dollhouses and miniatures. She also has a wide selection of fairy garden accessories, which she says are popular with both kids and adults. With Sequiota Park right outside PINE's front door, Moore encourages kids to get creative in nature. "I tell kids to take a nature walk and look for little things," she says. "You can take an acorn top and use it as a hat for a fairy." Or kids can pick up a glass jar at the shop and fill it up with a few natural treasures.
Another way Moore encourages customers to get outdoors is through her recurring local artist shows, called Pineyard Goods. The first show is May 8th and will feature a collection of local artists. The show will be set up on the greenspace alongside PINE. It's tree-lined and shady and is where Moore sets up all of her gardening accessories and plants. They're what she calls "nature's little luxuries," but really all of this—the garden pots, the fairy figurines, the locally made jewelry and artisan products she carries, are more like life's little luxuries, and they can all be found in one of the sweetest looking cottages in the not-so-sleepy valley of Galloway Creek.