Things to Do
Relax in Picnic-Perfect Phelps Grove Park
This park profile is an ode to Phelps Grove Park—the pretty little spot in the Phelps Grove neighborhood that's light on frills but big on picnic-perfect charm.
By Katie Pollock Estes
Aug 2019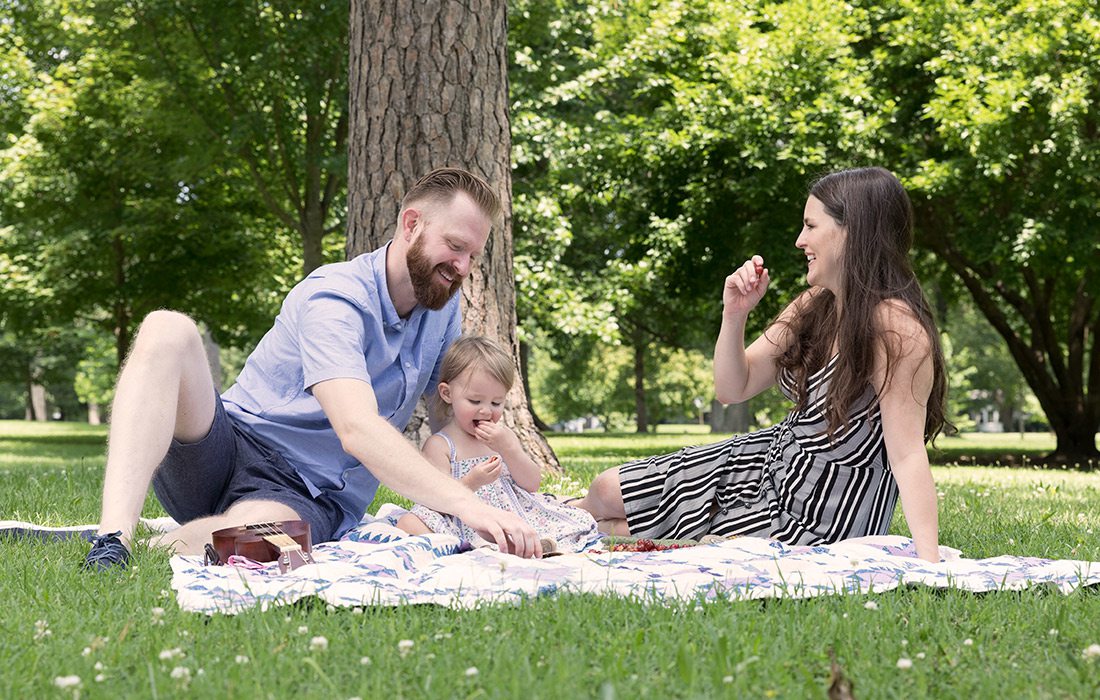 If every park in Springfield had a persona, Phelps Grove Park's alter ego would be Sansa Stark—a key player who stands the test of time but is woefully underestimated until you finally know better.
Delightfully tucked into a scenic residential neighborhood in the heart of Springfield and surrounded by beautiful older homes on three sides and the Springfield Art Museum on the fourth, this park might not look like much at first. It's a modest rectangle. Not all that big, really. The playground is pretty old. There is no particularly fancy landscaping or particularly unexpected attractions. Yet it's always, always packed with people, kids, dogs and parties. You might wonder, "What do they see in this little park anyway?" Well, as earnest lovers of the 31-acre Phelps Grove Park, we can help you answer that. Take one trip to that tree-shaded Mecca in the city, and you'll sing its praises too.
The Trees Are Magnificent
Our No. 1 reason to love Phelps Grove Park is the flat landscape that's peppered with tall, leafy trees filtering the sunlight and creating dappled shade all over the ground. It's one of our favorite stops on a hot summer day because we can always find a cool, shady spot to relax on the grass. In the fall, we love it too. That's when those trees turn vibrant colors, and the Osage orange trees drop their enormous lime green fruit. Sometimes called Osage oranges, sometimes called hedge apples and sometimes called (at least in my family) Mother's Nature's bocce balls, these lumpy little fruits are great for kicking, chasing, tossing and dodging. Just don't eat them.

The Pavilion is Charming
A stately stone pavilion on the south side of the park can be rented and has a capacity of 160 people. That's plenty of room to host a pretty substantial event, but we love it even when it's not rented out. That's when anyone at the park can stop to eat lunch or sit at the giant picnic tables to people watch. Sturdy little stone grills nearby match the historic mood of the pavilion and provide a great place to cook some hot dogs.
The Location Can't be Beaten
Phelps Grove Park is within walking distance of several other spots, making it a great place to begin a day o' fun. Just east of the park is Springfield Art Museum, who has an always revolving set of new exhibitions. Trek a little farther away, and you'll find the petite WaterWise Demonstration Garden, a mini park southeast of Phelps Grove Park where you can find inspo for your home garden, all arranged by the plants' watering needs. And if you have little swimmers, the McGee-McGregor Wading Pool is just off the southwest corner of the park and is a great place for kids 6 and younger to cool down.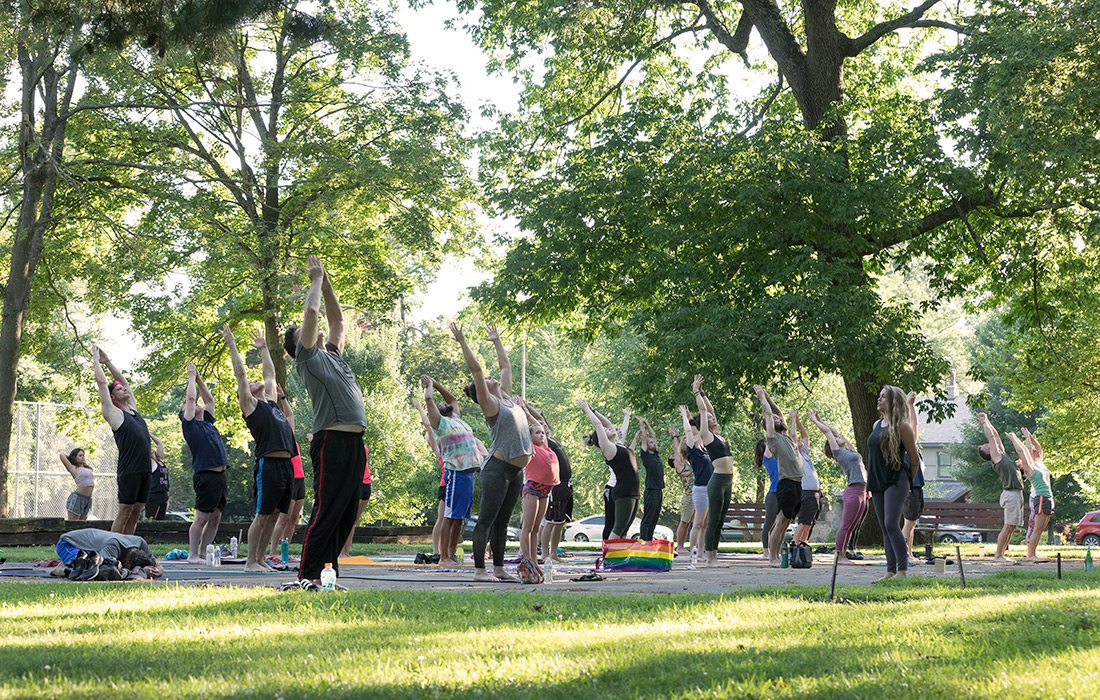 The Community Mood is Perfect
We love that the park feels like a true community space, and the weekly Yoga in the Park classes (Sunday nights at 6 p.m.) just add to it. The classes are donation-based and taught by local yoga instructors. It's your chance to throw down a mat and stretch with your neighbors—maybe even meet some new ones—under those majestic trees.