Things to Do
Pick Your Own Bouquet of Flowers at Gooseberry Bridge Farm
The Rogersville's newest you-pick farm grows something a little different: flowers. Build your perfect bouquet with flowers you pick fresh from the field.
By Katie Pollock Estes
Aug 2020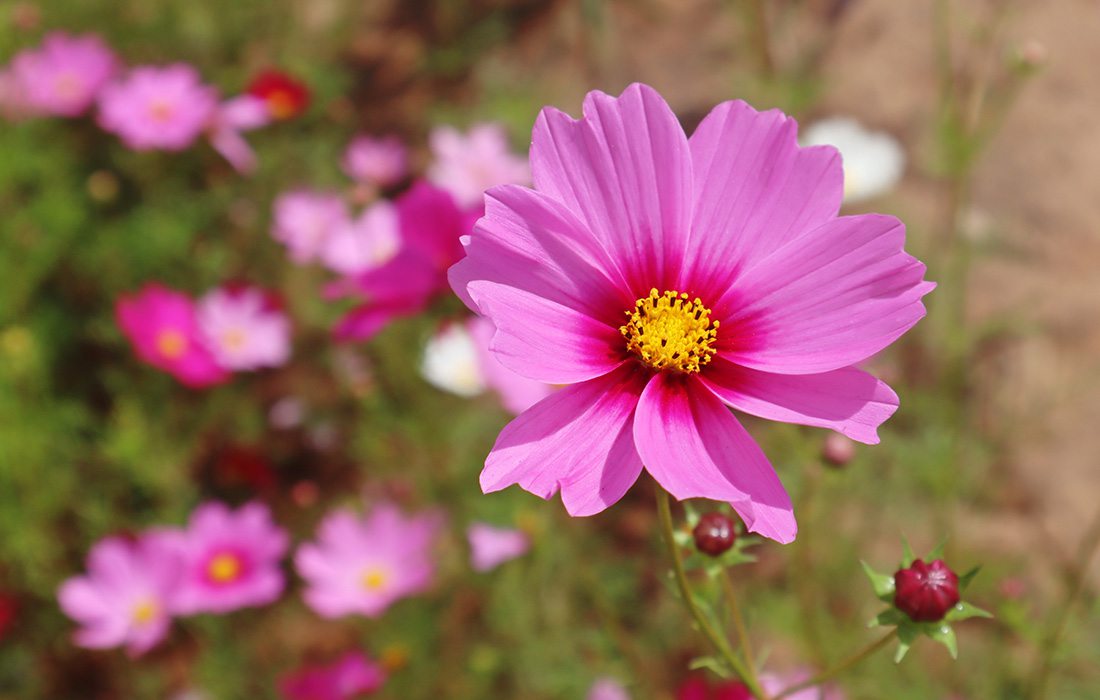 In recent years, you-pick farms in southwest Missouri have been popular summertime stops for people who want to stock their fridges with fresh-from-the-field berries or plucked-from-the-trees apples. Now there's a new spot that will help you decorate your dining room table instead of stuffing your favorite pie crust.
This is the first summer Gooseberry Bridge Farm has opened to allow guests to pick fresh flowers from the field. The sweet farm offers varieties with a breezy, springy wildflowers feel in every color of the rainbow. When you come pick, you can also purchase some filler plants from the farm to help you build out a bright bouquet to take home. Picking containers range in size and are priced from $10 to $40 each.
While you're there, you can watch playful mini goats scamper about and stock up on pantry-fillers as well. There's a farm stand on site with eggs, herb salts and baked goods including bread, cinnamon rolls and sticky buns.