Top Doctors
Mike Manzardo on Pulling Through COVID-19 with the Help of Dr. Terrence Coulter and the Staff at CoxHealth
Mike Manzardo was one of the first patients in Springfield to be diagnosed with COVID-19 and to require ICU support. Dr. Terrence Coulter and the staff at CoxHealth watched over him every step of the way and got him on the road to recovery.
By Ettie Berneking
Jul 2020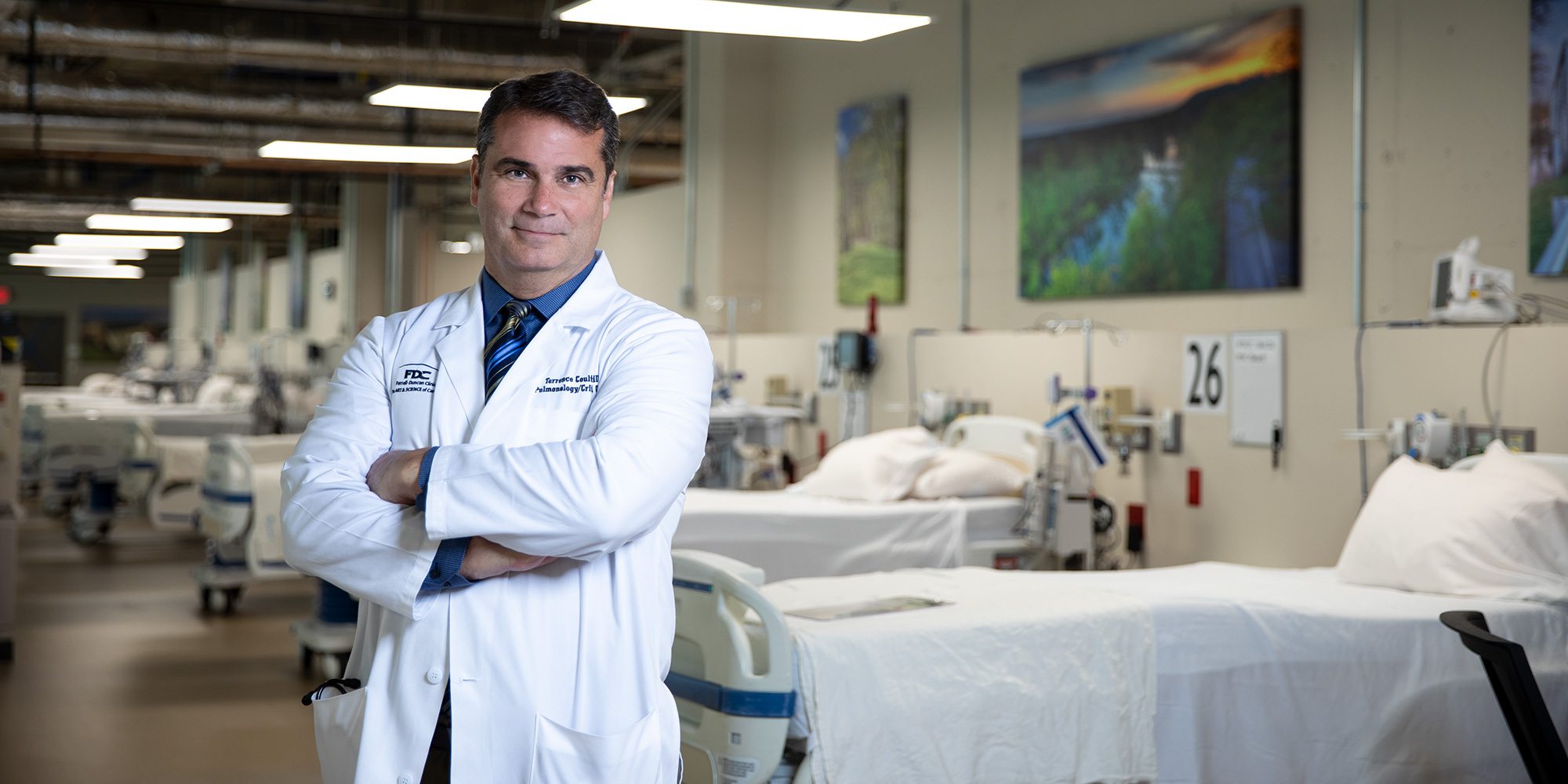 In early March, Mike Manzardo knew he was sick, so he visited his doctor. A chest x-ray revealed he had bronchitis, but after a week of antibiotics, Manzardo wasn't getting better. A second visit to the doctor's left him with a diagnosis of pneumonia, but again, medication wasn't helping. Manzardo even went through a COVID-19 drive-thru test site in Springfield, but he never got his results. Then, Manzardo says he started having trouble breathing. "It was 4 in the afternoon, and my breathing was getting labored," he says. "I took my oxygen level and called my doctor." Manzardo's oxygen level was at 82% and dropping. "They told me to get to the ER, now," he says. Once at the hospital, it didn't take long for doctors to realize he had COVID-19. As they prepared to intubate him, they told him to call his wife, Pat. She had just dropped him off, and he had told her not to worry, doctors would likely just keep him overnight for observation.
As Manzardo soaked in the news that he was about to be put into a coma with no guarantee of waking up, Dr. Terrence Coulter (Top Doctors runner-up in Pulmonary Disease for Springfield) walked into the room. "Growing up, we were family friends," Manzardo says. "Terry walked in with his moon suit, and I looked at him and asked if I was going to be okay." Manzardo remembers Coulter telling him not to worry. "I gave him a fist bump and told him I trust him, and I'll see you when I wake up." Manzardo wouldn't wake back up for 19 days.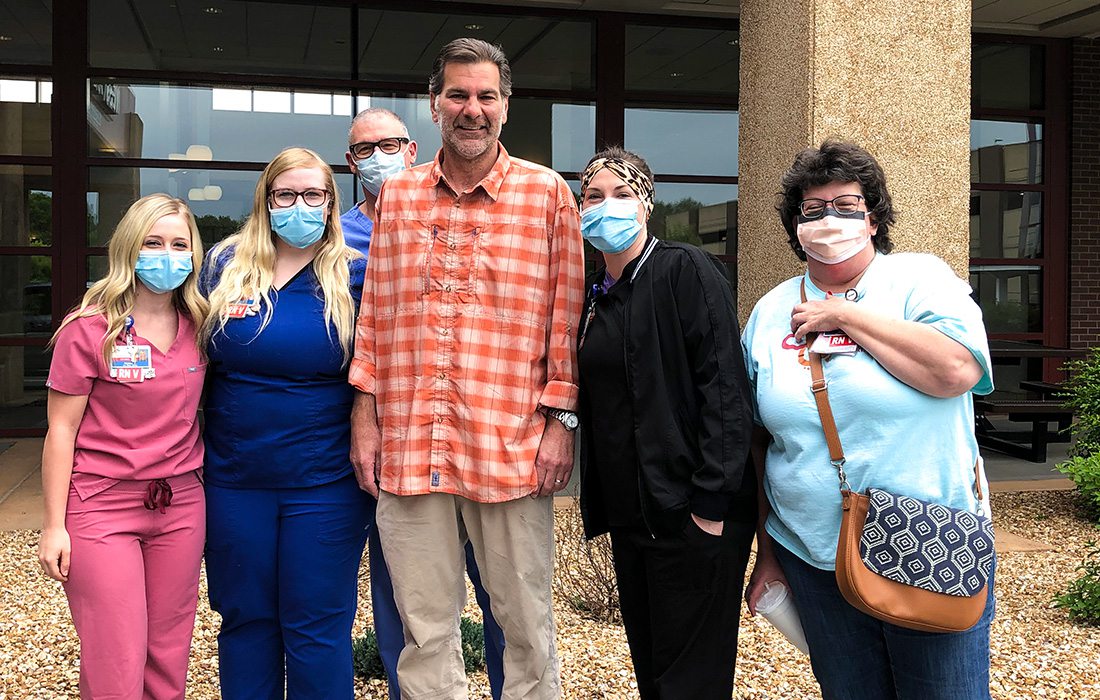 Part of what made Manzardo's case difficult to diagnose was that the entire country was learning about COVID-19 as it progressed. "[Manzardo] was one of [our] first patients who required ICU support," Coulter says. "Eighty percent of people who get infected are mild to moderate, and they're okay at home. Twenty percent are sick enough they need to be hospitalized. Five percent need to be in the ICU." Manzardo was in that five percent, and his prognosis didn't look good.
At one point, the mucus in Manzardo's lungs was so thick, it blocked his airway, and his intubation tube had to be changed. Each day, Coulter looked over Manzardo's labs and worried. "Looking at the inflammatory markers, we could estimate his chance of recovery," Coulter says. "His markers were very high, which was really concerning. The chance of death is 50–80% once you're on a ventilator, so we were very concerned as he declined." It wasn't until 2.5 weeks out that Manzardo's inflammation markers dropped and his support on the breathing machine leveled off.

Manzardo is 54 and was in good health before coming down with COVID-19. When he woke up, he'd lost 35 pounds and could barely walk, but he was alive. "I owe my life to those doctors and nurses," he says, adding his faith also played a role in his recovery. "With the prayers from family, friends and people I will never know, I knew God would make this recovery possible." During the 25 days Manzardo was hospitalized, his family was barred from seeing him. It was the nursing staff that kept Pat updated daily.
When Manzardo finally got home, his road to recovery wasn't over. Coulter had spotted a blood clot in Manzardo's arm while he was in the hospital and put him on a blood thinner, and he went through physical therapy to regain strength. He still gets out of breath talking and his experience has left him with PTSD. "I still have trouble sleeping," he says. "Don't be embarrassed to see a counselor if you're having similar issues. This was a life-changing experience." But his focus now is on thanking the team who helped save his life. "There were 50 people from nurses to respiratory aides who at one time or another were looking after me," he says. "It was amazing that they risked their lives. I just want everyone to know how grateful I am. I will never be able to repay the team at Cox. They saved my life."