Inspiration
A Quick Guide to Festive DIY Wrapping
Ensure your gifts look picture perfect under your tree with these clever gift wrapping ideas.
by Heather Kane Kohler
Dec 10 2020 at 8 a.m.
A Graphic Approach
I love the way these black and white papers make the perfect backdrop for these funky ornaments. Each year I always add an ornament to my sister's gifts and this year I found these two leopard ornaments that happened to look like a couple, so I added an ornament to her fiance's gift as well this year! I wrote their names and the year on the bottom of each ornament as a name tag and then finished them off with a striped ribbon. For some texture I added green velvet ribbon, which also added the perfect pop of color. I'm kind of obsessed with velvet ribbon right now. I use it on everything around the holidays! You can find it at fabric stores or your local craft store. I chose the emerald green to match the jewel tones on the leopard ornaments.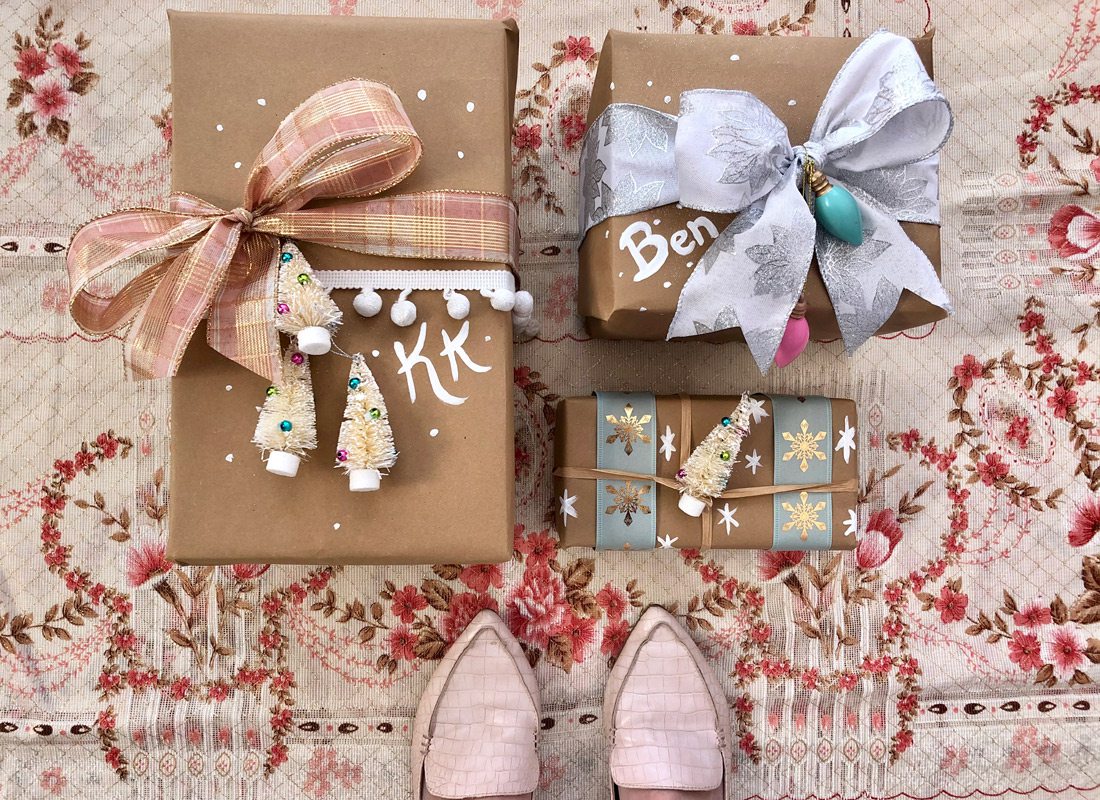 Cute and Crafty
I always have some rolls of butcher paper around the house to use for different projects, because it's so inexpensive. If you don't have any lying around, try cutting up some old paper bags from the grocery store! I just used scraps of ribbon I had, but I wanted this look to feel like sugary gumdrops so I stayed with a pastel color theme. I found the tiny trees and light ornaments at my local craft store and strung them together to tie into each bow. I then used white acrylic paint to add names, and some hand painted snow designs. I just love how these turned out!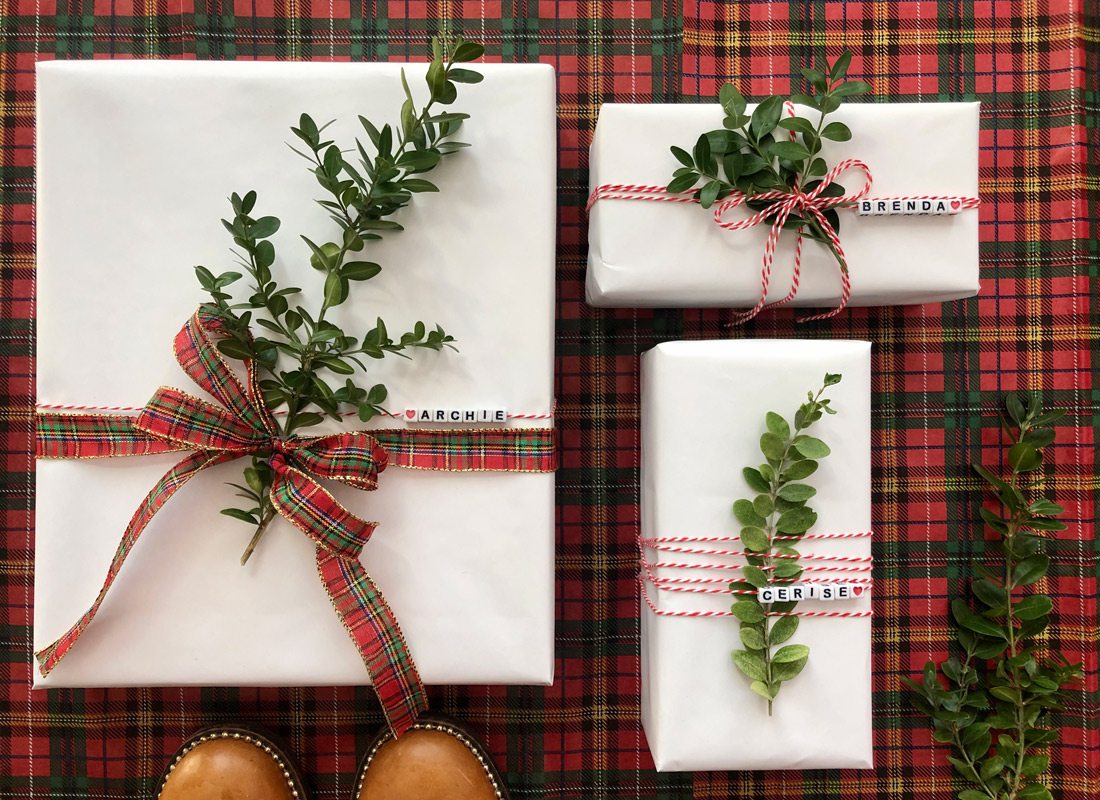 Classic Christmas
I saved the easiest D.I.Y. for last. These are so simple, but look so amazing under the tree! I used white butcher paper, (again something I just had around the house) and then went and got some clippings off my boxwoods. If you don't have boxwoods, don't fret.You could use magnolia leaves, holly, or whatever else you may have in your yard. If you put the clipping in some water for a day before you put them on your gifts, they will last a really long time. I tied down each sprig with either a plaid ribbon or some red and white twine. You'll need some sort of twine to thread the beads to create the name tag. I simply threaded the beads and tied the twine tightly around the gift. No glue was required! Again, I just had these beads at the house, but you could use old scrabble pieces, (you would need to glue those), or letter stamps would also be super cute to use on the white paper. Happy gift wrapping friends!