Home Profiles
Contemporary Chateau Cove Lodging on Table Rock Lake
Chateau Cove, a new nightly rental development stylistically separate from other lodging in the Branson area, brings a fresh take with its current ambiance and many perks.
By Reese Radmacher
Mar 2020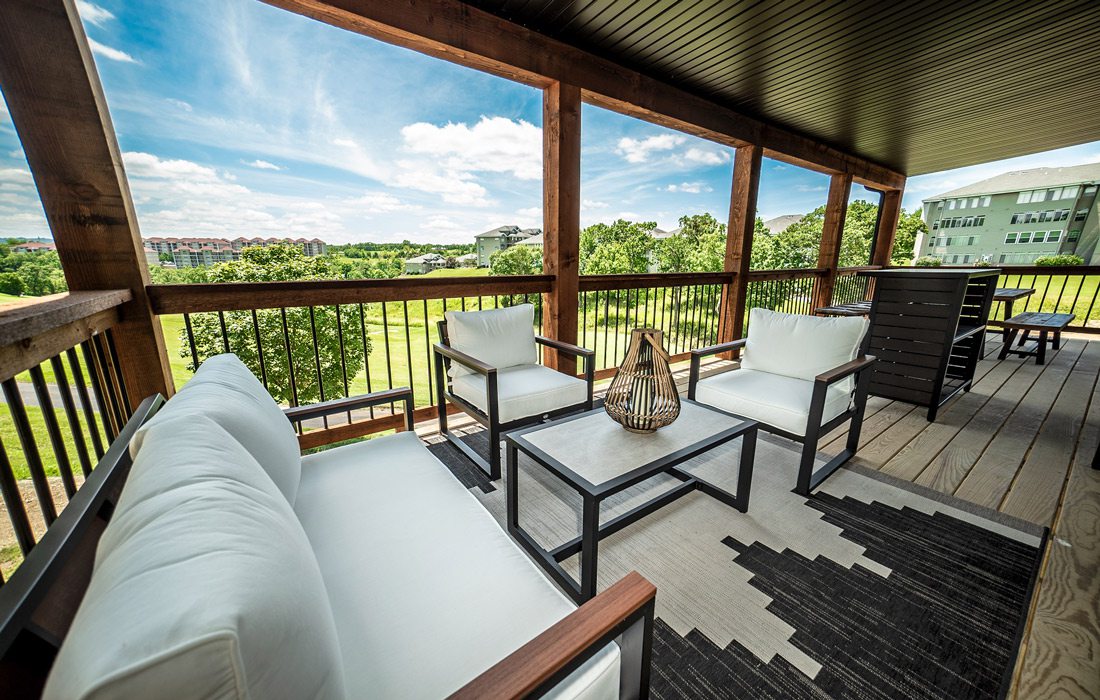 A more modern look has been gaining popularity among local homeowners for years but until now, visitors to the Branson area have experienced a more rustic approach to lodging. Chateau Cove, a flourishing community of rentals on Table Rock Lake, offers guests modern á la mode lodges in close proximity to the main attractions of Branson.
Checking out will leave guests with plenty of fresh style inspiration, thanks to interior designer, Misty Reynolds of Reynolds Design Company, who designed and furnished the lodges. "It feels cozy, and yet at the same time it feels current," Reynolds says. The designer chose stylistic aspects for the vacation rentals that mirror the elements and themes popular among today's homeowners.
Intended to accommodate large groups and families for vacations and reunions, the nightly rentals offer between five and 12 bedrooms with amenities such as indoor pools, media rooms, fire pits, hot tubs, and, of course, ample opportunity for waterfront ventures on the cove, which is positioned on the backside of Branson, just off Highway 265.