Table Talk
Table Talk: May 24–30
Finley Farms opens another new dining spot, wine-lovers listen up, cocktails on the farm, best burgers in Springfield and more.
by Katie Pollock Estes
May 24 2022 at 8 a.m.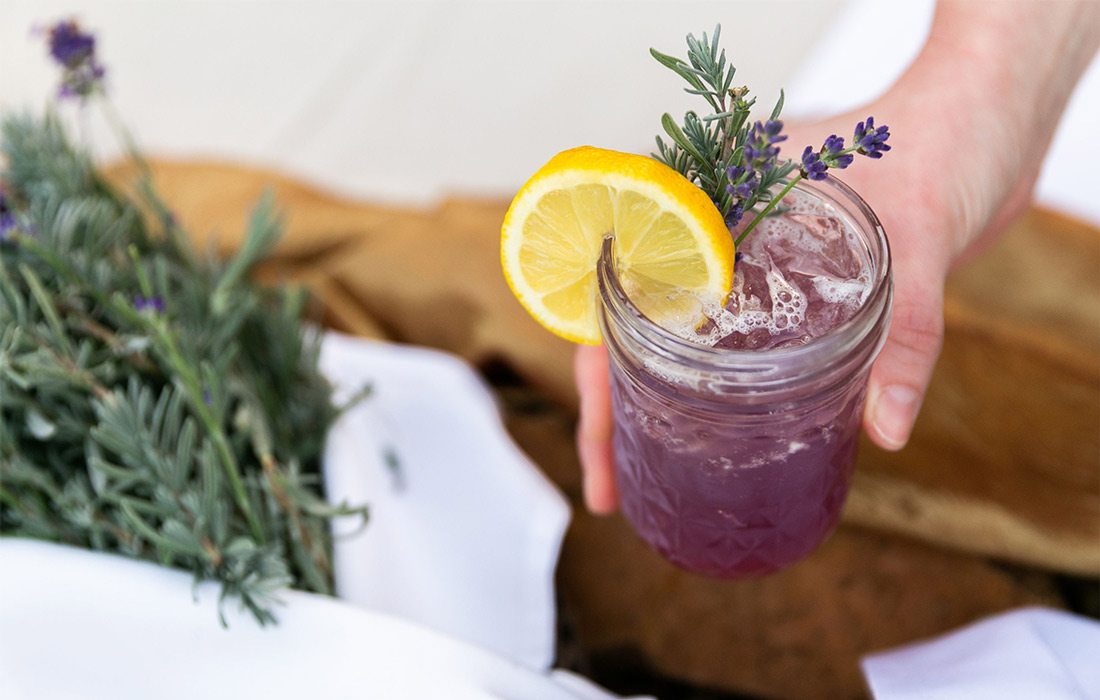 Get In on the Good Stuff
There are so many delicious, food-centric events coming up, and some of them have limited attendance. So clear your calendars and make some reservations. You don't want to miss this stuff.

Finally: The Garrison!
Hold on to your hats; this is big news! Finley Farms has announced that The Garrison will soon be open. This fine dining spot located on the lower level of The Ozark Mill offers "upscale shareable plates and craft cocktails inspired by Ozarks traditions." And if the style, flavors and quality of The Garrison's upstairs neighbor The Ozark Mill Restaurant are any indication, this new spot is going to be wonderful. Are you as excited to try it out as we are? Not going to lie, we literally squealed with delight when we heard the news. In June, Finley Farms is kicking things off with some very limited and intimate candlelit popup dinners and a couple of educational events. On June 2 and 3, you can attend The Garrison Pop Up Dinners, and on June 7 and 8 they are hosting The History of Riverside Inn with Ozarks Alive. Reserve your spot before they sell out. And stay tuned for the June 7 edition of Table Talk when you can read our recap of our first visit to The Garrison.

Wine-Lovers, Listen Up!
This week Progress is hosting an Echolands Winery Wine Dinner on Thursday May 26. This exclusive five-course meal features five wines from Echolands and an appearance from Doug Frost, a winemaker and master sommelier who is one of four people in the world to hold a Master of Wine distinction. The meal consists of dishes not normally part of Progress's menu, including foie gras profiteroles. Some of the featured Echolands wines available are highly allocated, and two of them are only available to the public through this event. In other words: Wine-lovers, this dinner is for you. Be sure to snag your tickets online.

Last Call for Cocktails on the Farm
The much-loved Cocktails on the Farm event at Urban Roots Farm takes place on June 4 this year, but ticket sales end on May 30. That means you have less than a week to snag your spot! This annual outdoors ladies night event features farm-to-table appetizers, live music and drink-crafting featuring talented mixologists. Standard tickets come with three drinks, but VIP ticketholders get early access, a bonus fourth cocktail, a gift bag, a T-shirt and more. If you love a good mixed drink but prefer to leave the alcohol out, you can also get a mocktail pass.  Get your tickets online this week.

Grab a Cup o' Joe
If your favorite meal of the day is breakfast, then sign up for Farmers Market of the Ozarks' big Jitter Jam event. On Saturday May 28 from 9 a.m. to 1 p.m., this event celebrates all things coffee, tea and breakfast-related. Guests get an FMO coffee mug, free drink voucher, $5 in market money to use at the farmers market and tons of samples of coffee, toast and jam. Be sure to get your tickets in advance.
ICYMI: ITTY BITTY NEW BITES
• Sad news: Last week Lost Signal Brewing announced that they are closing as of June 4. We'll miss meeting under the radio tower for an evening of beer and barbecue with friends. Thanks for all the good times, Lost Signal team. Time's running out, so if you're a Lost Signal fan, head over now for one final cheers.
• On a sweeter note: Architect Coffee now offers donuts that are vegan and gluten-free. Honestly, we think everybody deserves a donut every now and then, and we love that Architect seems to be in the donuts-for-all camp too. They come in both chocolate and vanilla flavor with drippy icing. So sweet!
• Did you know there's a new small-batch hot sauce made in 417-land? If you like to torture your taste buds as much as we do, this is a must-try. Springfield Trading Company already makes bottles of spicy garlic flavored sauce, and their smokey jalapeno flavor is coming soon. The $9.99 bottles are selling fast; yesterday they posted that they were almost sold out. Get it while the gettin's good!
Saturday is for Burgers
National Hamburger Day is Saturday May 28, and we really don't want you to miss out on our region's biggest, beefiest, wildest and most indulgent burgers. That's why we are celebrating burgers all month long with our May 2022 "Best Burgers" feature. To say writing, photographing and designing this burger-centric content made us feel super-hungry is an understatement.
How many of these luscious beef-wiches have you tried? Here are a few from the feature that might whet your appetite this week:
• You can't live without a good pretzel roll: The Brewhouse Burger from Springfield Brewing Co.
• You're more a breakfast guy: The Brunch Burger from The Order at Hotel Vandivort
• You're carb-loading: The Mac'n Cheese Burger from Bair's Sports Grill
• You want to build your own with some truly gourmet toppings: The Lindberger from Lindberg's Tavern
• You're a bottomless pit: The Monster Burger from Alamo Drafthouse
• And so many more! Read up and pick your favorite.
Pack a Picnic
Do you have Memorial Day plans yet? If you're the type to lie low on this bonus day off and just enjoy free time with the family, might we suggest a little low-key picnic? We've rounded up some great local picnic spots where you can enjoy fresh air and good company while you dine outside—from tree-filled and sun-dappled city parks like Phelps Grove to scenic water's-edge spots around the Ozarks that are just a day trip away. You can even gather up locally made products to pack for your al fresco lunch, like Good Clean Wine sparkling spumante rosé, a summery dark chocolate and red raspberry bar from Askinosie Chocolate, juicy dates from Date Lady, raw honey from Bee Transformed, beautifully veined bleu cheese from Edgewood Creamery and so much more.