Food
How to Make a Pumpkin Pie Trifle
This layered spiced pumpkin trifle is simple, beautiful and delicious.
by Heather Kane Kohler
Oct 18 2021 at 8 a.m.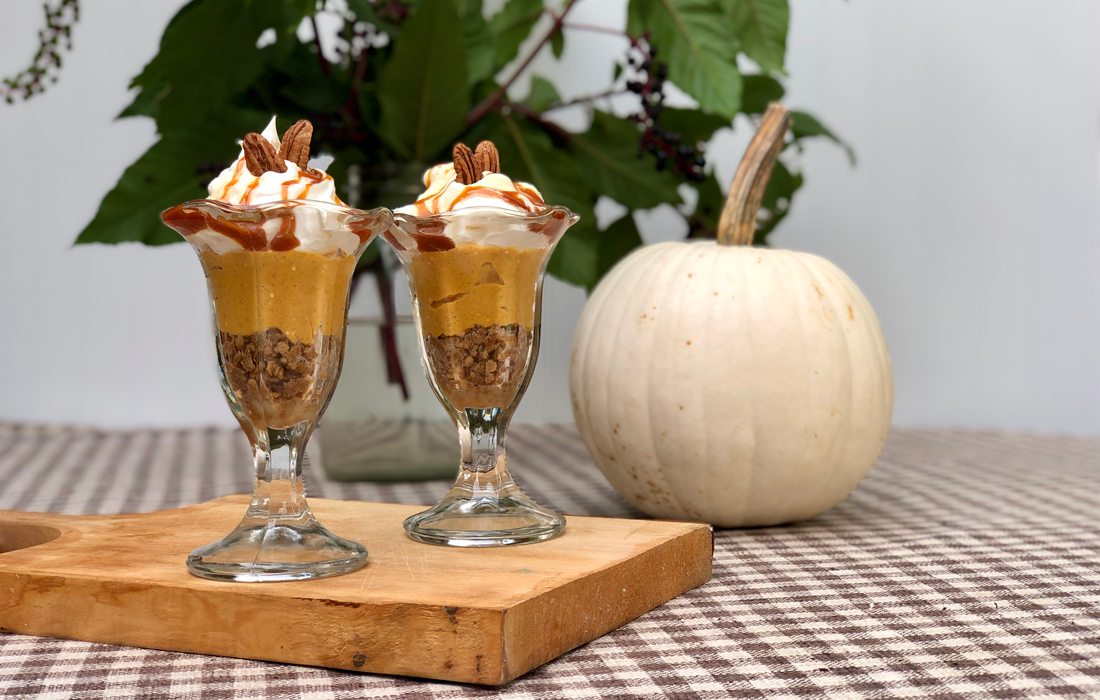 These simple-yet-luxurious looking desserts are easy to make, add a pretty element to your table and are always a crowd pleaser. With the fall season in full swing, I wanted to do a twist on my regular summer trifle using one of my favorite ingredients of all time—pumpkin! For an additional spin I made individual trifles in cute vintage sundae glasses to make my guests feel extra special. If you're looking for an easy fall dessert, look no further than this spiced pumpkin trifle recipe!
Spiced Pumpkin Trifle
Recipe by Heather Kane Kohler, Serves 4
Pumpkin Mousse
• 4 ounces cream cheese
• 1 (15 oz) can pure pumpkin
• 1 cup heavy cream
• ¼ cup packed light brown sugar
• 2 teaspoons ground cinnamon
• ⅛ teaspoon ground ginger
• ⅛ teaspoon ground nutmeg
Whipped Cream
• 2 cups heavy cream
• 2 tablespoons confectioners' sugar
• 1/2 teaspoon vanilla
Cookie Layer
• 5 Graham cracker sheets
• 4 tablespoons unsalted butter, melted
• 2 teaspoons ground cinnamon
• 1 tablespoon light brown sugar
Topping
• Date Lady caramel sauce
• Pecans
Instructions
Prepare Mousse
Combine ingredients in a medium bowl and beat with an electric mixer on high until light and fluffy. Place in the refrigerator.
Prepare Whipped Cream
In a tall bowl whip cream and vanilla with an electric mixer until soft peaks form.
Prepare Cookie Layer
In a small bowl, combine ingredients, smash Graham Crackers with a fork until the mixture feels combined.
Assemble
Add a heaping spoonful of cookie mixture to your vessel, then add a heaping spoonful of mousse. Top with the whipped cream. Drizzle caramel sauce over the top and garnish with pecans.