Top Doctors
Navigating Infertility Treatment in 417-Land
Couples everywhere struggle with infertility, but in 417-land, fertility resources are especially scarce. Christy Howell shares how she navigated the system to conceive her son.
By Christy Howell
May 2018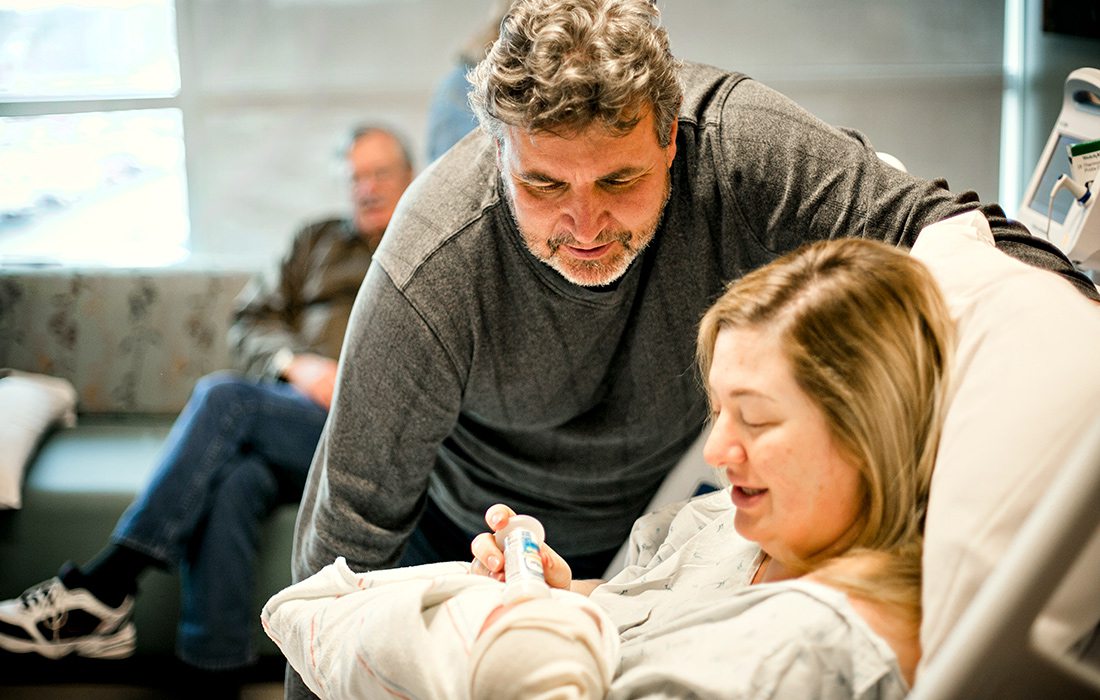 Infertility. It's an ugly word. Especially if you're the one experiencing it. It crushes dreams, changes lives, ruins relationships, damages careers, depletes bank accounts… and that's just scratching the surface. 
If you're reading this and going through infertility, I want to start by saying that I'm so sorry. It's terribly unfair. No one expects to find themselves struggling to conceive, so most find themselves completely unprepared for what's ahead. I hope that my experience can help. 


Local Resources
I hate to say it, but 417-land is behind in reproductive medicine. There's only so much that our local doctors and their facilities have the capacity to help with. I didn't know or understand that at the beginning of my journey. And so, after months of trying, my husband and I went to my OB-GYN, certain that she would have the resources we'd need to succeed. 
She didn't. 
But I didn't realize this until we'd spent eight months in her office, waiting and trying and paying thousands and thousands of dollars using popular but outdated medications along with a technique that only boasts a 10 percent chance of working for some couples. 
Every month we hoped and we prayed for a positive pregnancy test, and we did everything we could to ensure that this would be the cycle that we conceived our baby. And every month, our hearts were broken, all because we didn't have the right testing or the right tools to help us conceive a child here in 417-land. 
And so we branched out. We began treatment with a fertility clinic in St. Louis whose sole focus is advanced reproductive medicine. We were finally in the hands of a team of professionals who could give us a diagnosis and make our dream a reality. 

5 Parts of Fertility Treatments
1
The first part is scheduling a consultation. You don't need a referral to get started. My advice? Don't wait. Get a consultation on the books, then find the courage to brave this first big step by showing up on the day of your appointment. 
2
The scariest part is the unknown. I thought testing was scary until I'd done it. Shots were scary until they became the norm. Once you've been through IVF, it's no longer scary, because you're educated and empowered.
3
The financial part can be difficult. Surprisingly, insurance might cover some of the costs. Often, hopeful grandparents might offer to help. And personal loans for "fertility financing" are a common thing. 
4
The hardest part is the emotional journey. You're investing hopes and dreams and a lot of money into something that's not guaranteed to work. The right clinic will understand and point you in the direction of emotional support. Whether it's online, one-on-one or in a group setting, help is there.
5
The rewarding part is beyond compare. When you get that positive pregnancy test, you won't forget what you went through for it. But your heart will be that much bigger to receive your precious baby! 
The Challenges
It wasn't an easy road to get there. In fact, their office is three and a half hours from my home. The road became so familiar to me that I jokingly swore I could travel it with my eyes closed. 
But I was lucky. I found the funds to pay for our fertility treatments and the travel expenses necessary to get to St. Louis and stay in hotels there when it was necessary. I have a reliable vehicle that transported me safely time and time again. I have employers and a team of co-workers who remained supportive and flexible with my need to work nights and weekends to make up for my excessive travel days. But many 417-landers aren't so lucky. Some have to choose between their current job and their desire to start a family. Many couples' options run out when the care isn't available within our region. 
And the need for help is bigger than anyone probably realizes. I was vocal about my experience, but many only open up after finding out that it's something you have in common. When I shared that I was going through in vitro fertilization, countless others reached out to me saying that they'd had to travel for IVF as well, including several close friends, many acquaintances, relatives, a neighbor, a client, my dentist and hygienist and more.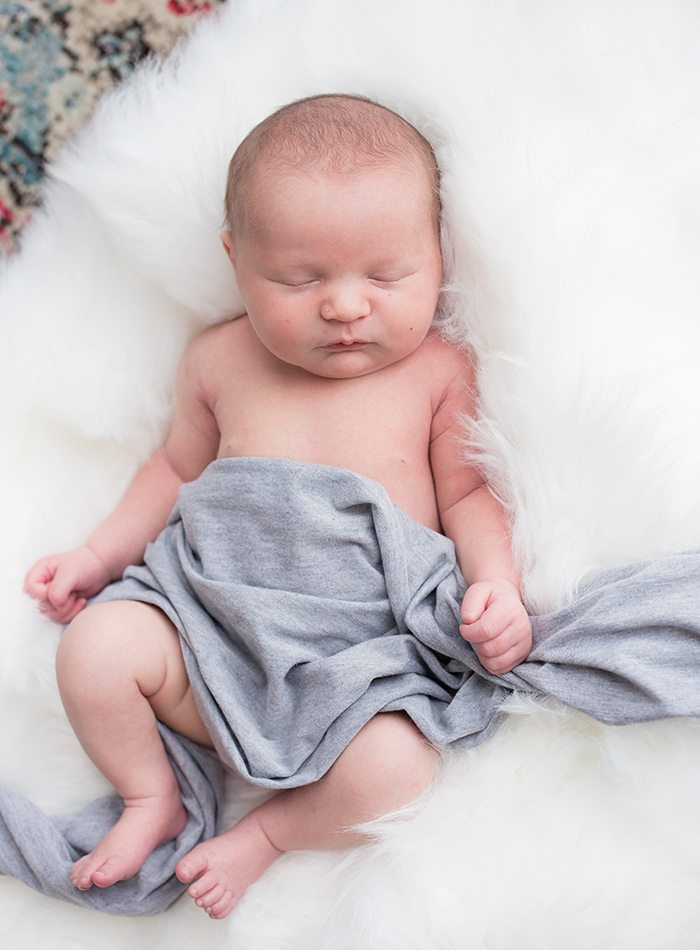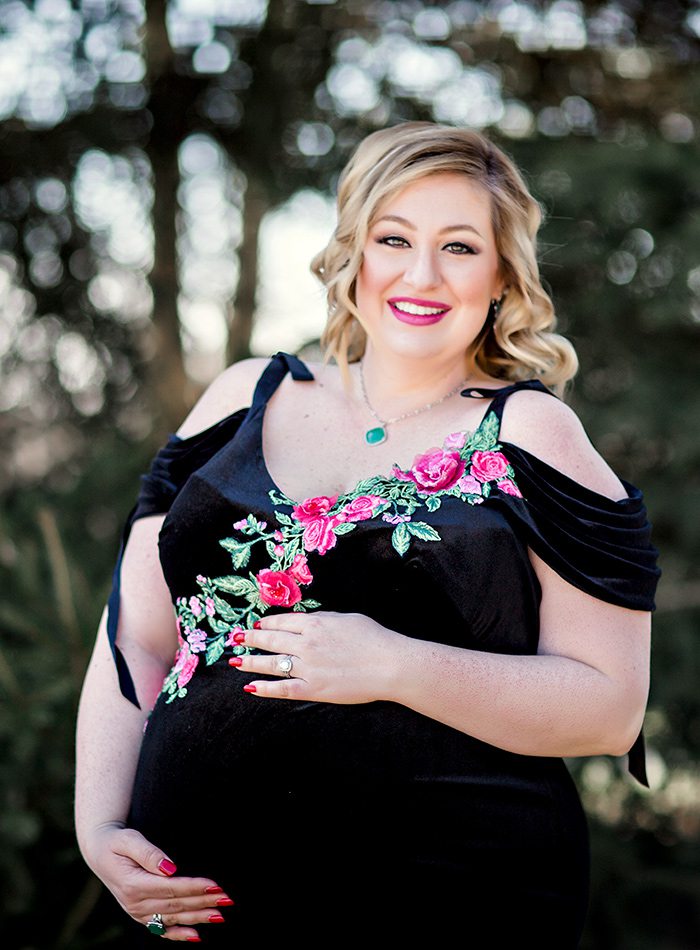 Photos by Mandy Evans Photography and All Sides Photography Christy Howell conceived her son with IVF treatments. She hopes to help other 417-landers through sharing her experience.
Silver Lining
There is good news. The experts are finally taking notice and making strides in helping southwest Missourians' fertility needs. 
A small step in the right direction has been initiated by CoxHealth, which is making it possible to have your initial consultation with select out-of-town fertility specialists here locally through their telemedicine online service. (Personally, I found it important to consult with my potential doctor in person and to tour the clinic to get a feel for their standards. But I appreciate that Cox has recognized the challenges of traveling hours for advanced care and is attempting to help.) 
A big step in helping: St. Louis-based fertility clinic MCRM Fertility (1135 E. Lakewood Street, Suite 112, Springfield; 417-986-0999; mcrmfertility.com) has recognized the need for specialized care in 417-land and has opened a satellite office here in Springfield. I can't tell you what a difference this could have made in my own fertility experience, and I am passionate about what a difference this could make for others. 
How does the satellite experience work? Essentially, MCRM's doctors and nurses come to you for the majority of your care. Your consultation, testing, office visits, checkups, lab work and more are all done at their Springfield office. You would travel to St. Louis only as needed for advanced procedures; in the case of IVF, you would travel once for your egg retrieval and once for your embryo transfer. That's two trips. Two scheduled times off work. Two, instead of countless. 
In the end, our baby is worth every mile we drove. I literally would have traveled to the ends of the earth for him. But since infertility is stressful enough without the added challenges, expenses and pressures of traveling, I hope that more 417-land couples simply won't have to. 
The More You Know
1 in 8 couples have trouble getting pregnant
When should you ask for help? For women older than 35, ask for help after six months of trying to conceive. For women younger than that, ask after 12 months.
You don't need a referral to start with a fertility clinic.
Looking for the perfect healthcare provider? 417 Magazine's annual Top Doctors list features winning physicians in medical and surgical specialties throughout 417-land. These physicians were selected by their peers in the local medical community who voted for them in our Top Doctors survey.